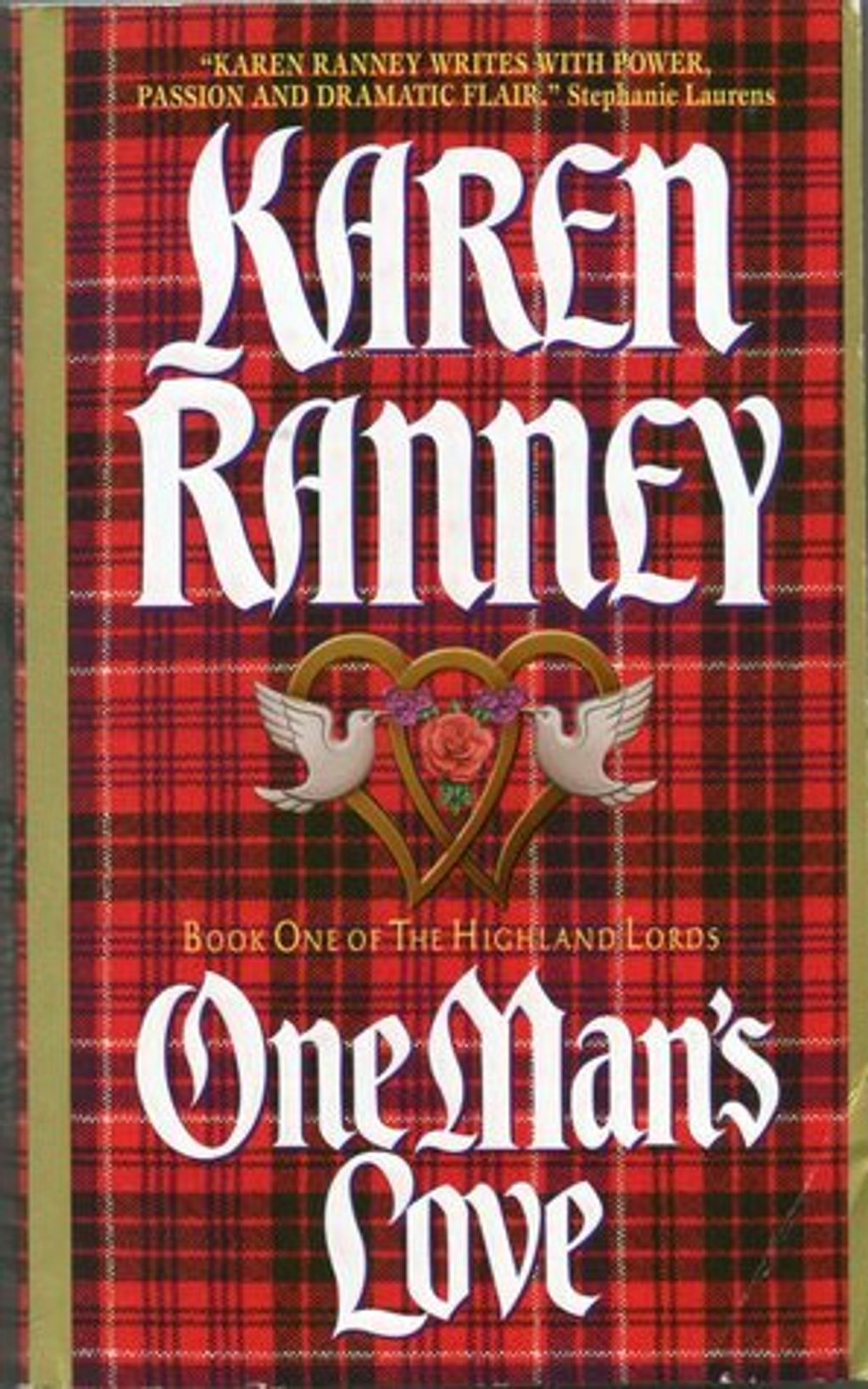 One Man's Love (The Highland Lords #1)
by Karen Ranney
Goodreads rating: 3.82
She Swore to Hate Him...

He was her enemy, a British colonel in war torn Scotland. But as a youth, Alec Landers, Earl of Sherbourne, had spent his summers known only as Ian, running free on the Scottish Highlands—and falling in love with the tempting Leitis MacRae. With her fiery spirit and vibrant beauty, she is still the woman who holds his heart, but revealing his heritage now would condemn them both. Yet as the mysterious Raven, an outlaw who defies the English and protects the people, Alec could be Leitis's noble hero again—even as he risks a traitor's death.

But He Knew Her Heart Was His

Leitis MacRae thought the English could do nothing more to her clan, but that was before Colonel Alec Landers came to reside where the MacRaes once ruled. Now, to save the only family she has left, Leitis agrees to be a prisoner in her uncle's place, willing to face even an English colonel to spare his life. But Alec, with his soldier's strength and strange compassion, is an unwelcome surprise. Soon Leitis cannot help the traitorous feelings she has when he's near... nor the strange sensation that she's known him once before. And as danger and passion lead them to love, will their bond survive Alec's unmasking? Or will Leitis decide to score her beloved enemy?
Rental RM4 + Deposit RM21