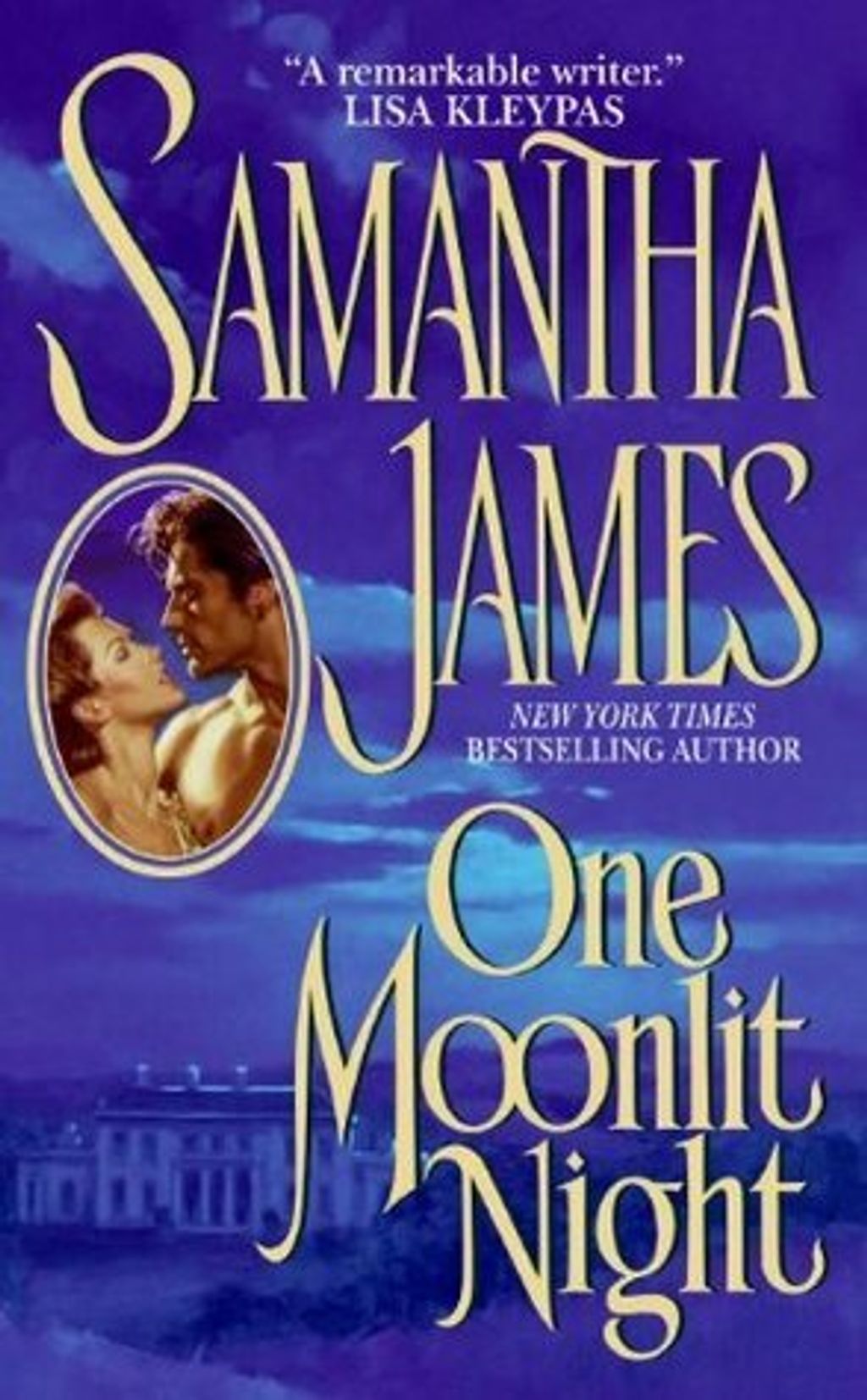 One Moonlit Night
by Samantha James
Goodreads rating: 3.81
A spellbinding romance between two people whose passion defies all logic--yet cannot be denied.

The Vicar's DaughterForced to leave her home in the vicarage, proud and resolute Olivia Sherwood has hired on at Ravenwood Hall, where preparation for the new earl's arrival is underway. At first glance, Olivia stands transfixed by the dashing gallant with eyes dark and gleaming in the moonlight. Though his origins are shadowed in secrets, and Olivia knows better than to trust a man she's never met, she is intoxicated by him.

The Dark EarlCrossing the threshold of his new home, Dominic St. Bride, the Earl of Ravenwood, sees suspicion in the faces of everyone surrounding him--for his staff knows of his illegitimate birth and dubious background. Yet, the radiant face of a beautiful servant intrigues him. Although the familiar wariness flares in her eyes, Dominic senses a smoldering desire there as well, and he determines to claim her. But can his passionate soul win the unlikely devotion of a defiant maid--thereby redeeming him with her unconditional love?
Rental RM4 + Deposit RM21