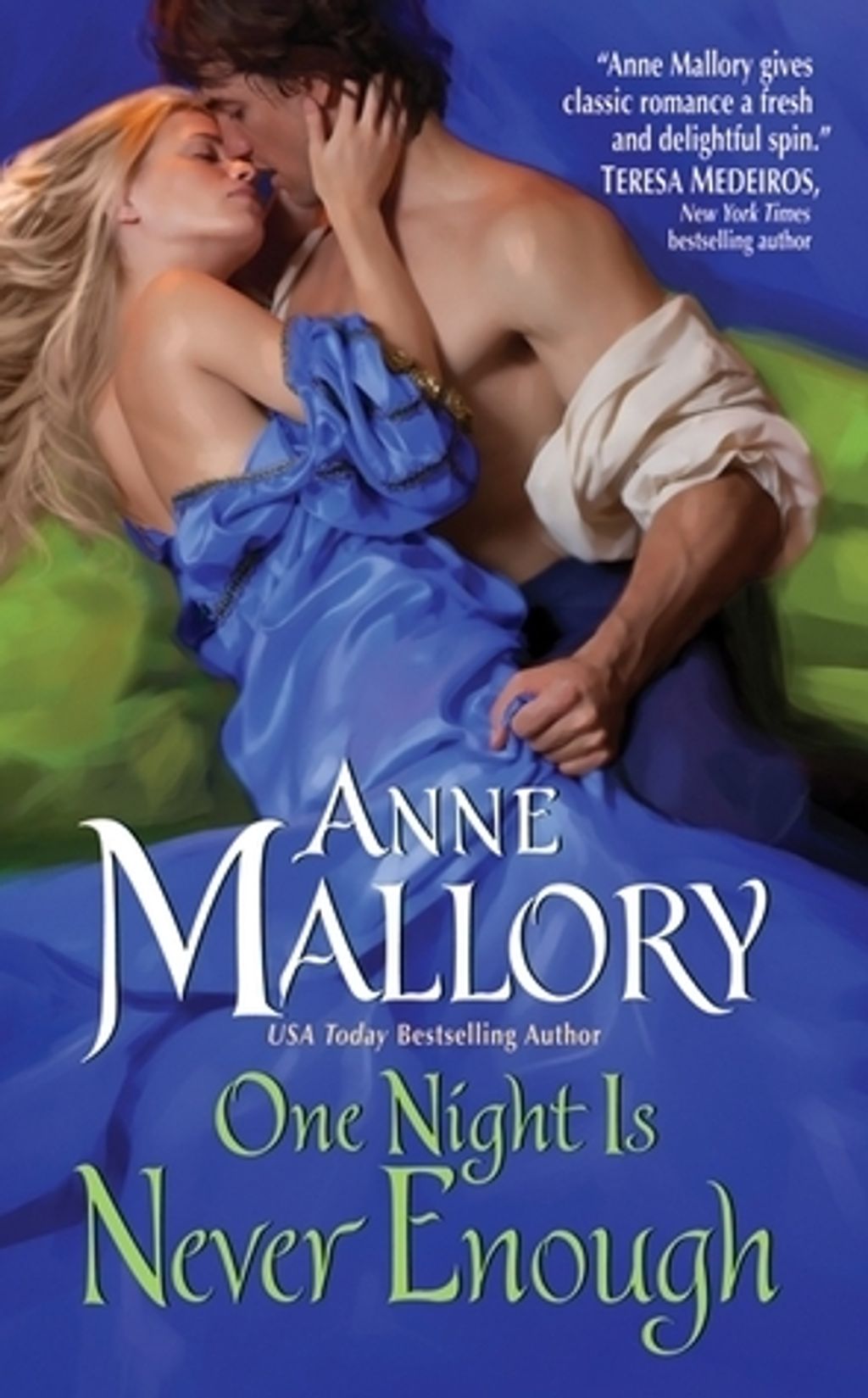 One Night Is Never Enough (Secrets #2)
by Anne Mallory
Goodreads rating: 3.80
From the first glimpse he knew he must have her—even if only for a single night.

Powerful, ruthless, seductive—the lord of London's underworld—Roman Merrick gets anything he wants...and he burns for Charlotte Chatsworth, a polished jewel in the glittering ton. So he engages her debt-ridden gambler father in a game of chance, wagering ten thousand pounds against one night with the man's exquisite daughter. And Roman Merrick never loses.

But one night is never enough.

Charlotte is devastated to learn that her reprobate father has lost her in a card game to the most dangerous man she's ever met. With the threat of ruin behind every corner, Charlotte embarks upon a perilous path with the man she cannot forget. But in truth, it's Roman who has everything to lose—for a game undertaken for pleasure alone soon has him gambling his heart. And love and passion unleashed could bring his great, dark empire tumbling down.
Rental RM4 + Deposit RM21