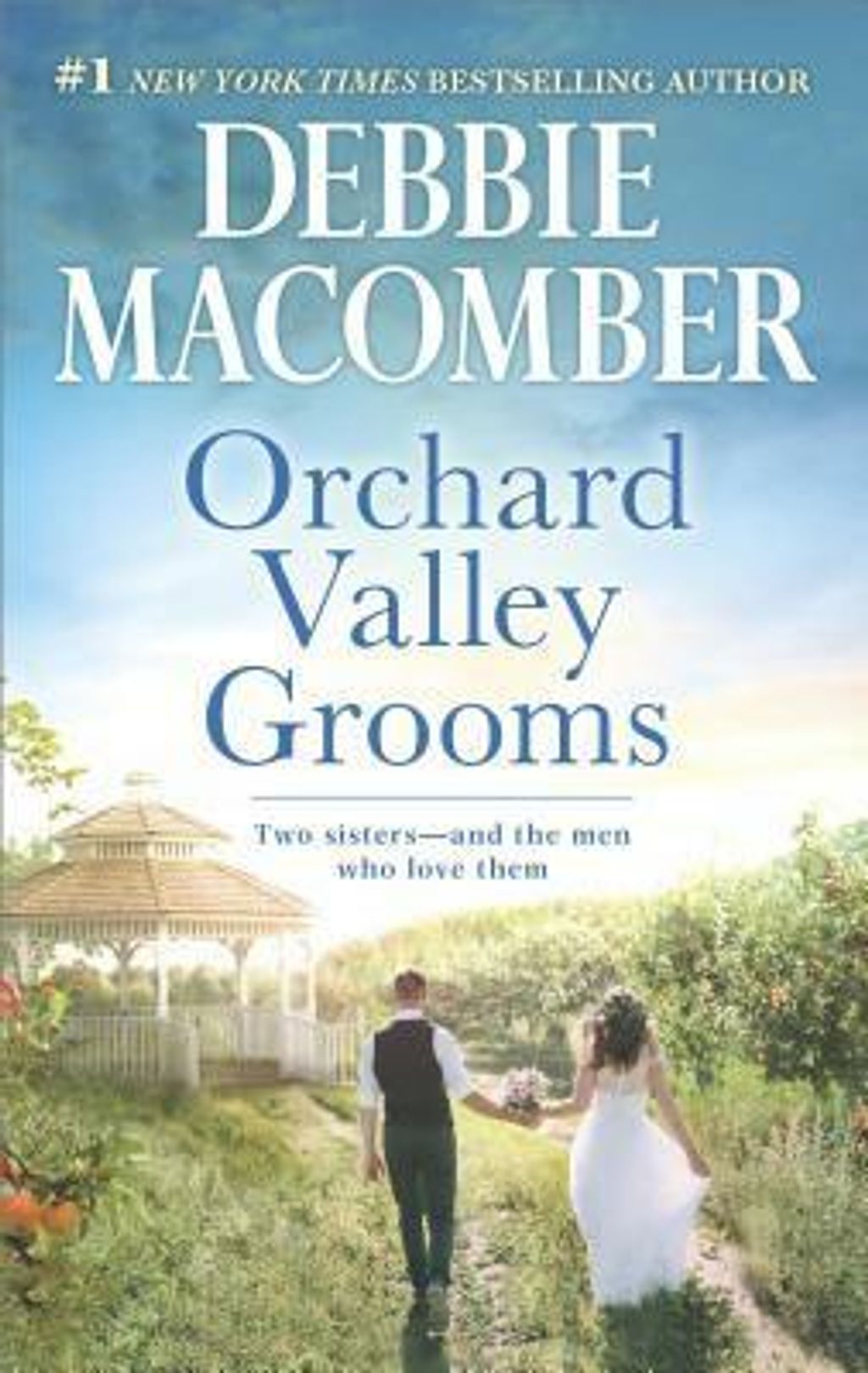 Orchard Valley Grooms (Orchard Valley #1-2)
by Debbie Macomber
Goodreads rating: 4.01
The Bloomfield sisters—together again!

Valerie rushes home to Orchard Valley, Oregon, when her father suffers a heart attack. She and her two younger sisters, Stephanie and Norah, are gathering at his side, praying he'll live, fearing he'll die…

At a time like this, falling in love is the last thing on Valerie's mind. And with Dr. Colby Winston, of all people! He's David's heart surgeon, a renowned specialist who enjoys small-town living, while Valerie is a high-powered businesswoman who prefers city life. They're complete opposites in every way. Yet David keeps insisting she and Colby are a perfect couple.

Meanwhile, Stephanie has other worries besides her father's health. She fled Orchard Valley three years earlier, after her humiliating rejection by local journalist Charles Tomaselli. Now she's home, and it's not long before they begin reliving past battles—and renewing old feelings. He was the reason she left. This time, will he give her a reason to stay? David seems to think so…

Does their father know something Valerie and Stephanie don't?
Rental RM4 + Deposit RM21