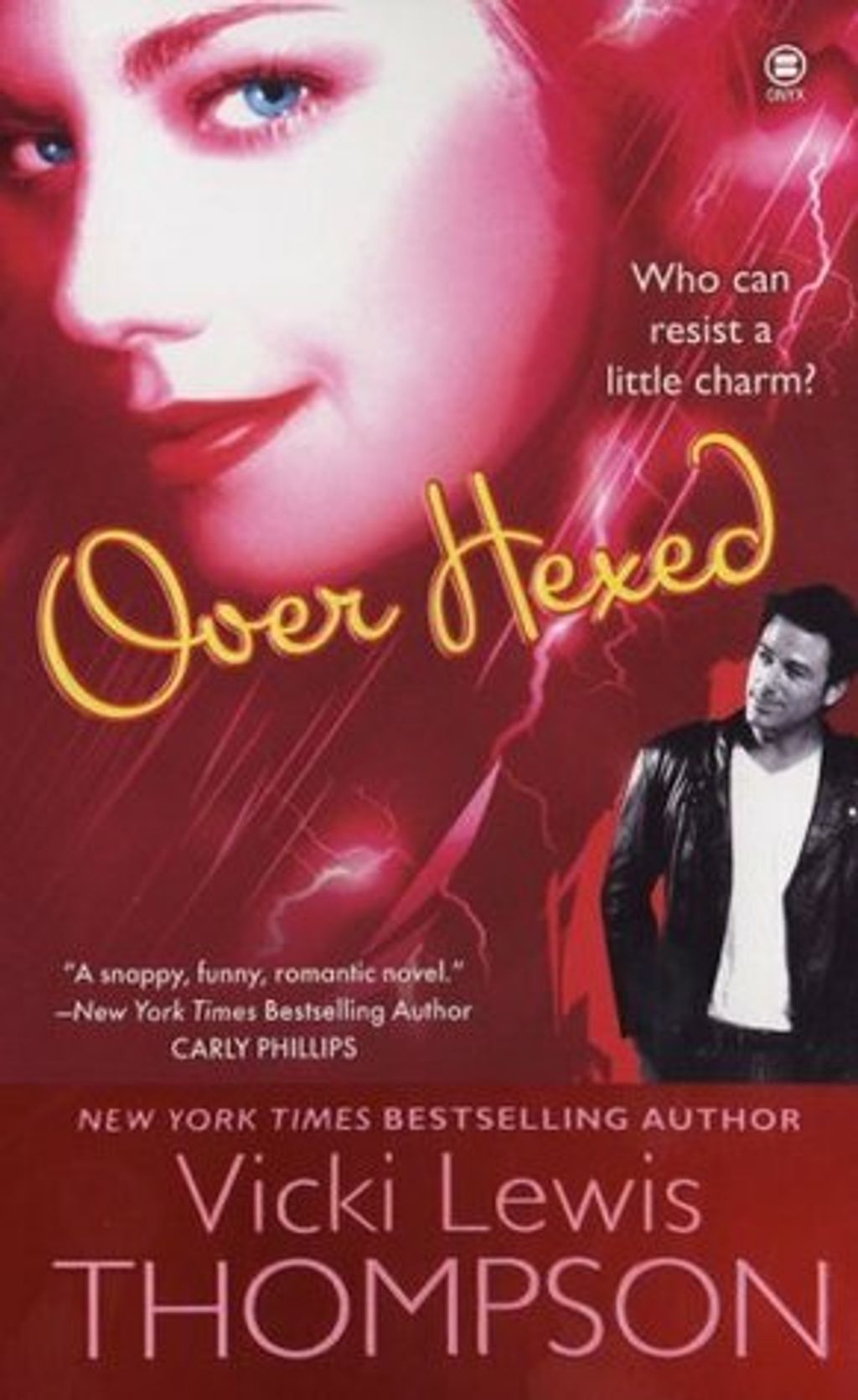 Over Hexed (Hex #1)
by Vicki Lewis Thompson
Goodreads rating: 3.73
The key to finding true love...
Banished. Until their unconventional techniques land them in hot water, Dorcas and Ambrose are the matchmaking sex therapists for lovelorn witches and wizards. The Grand High Wizard has exiled them to the very conventional and unmagical town of Big Knob, Indiana. Population: 947. But that doesn't mean they've given up matchmaking....

...is a good hex life.
Now they're doing it for mere mortals--although all agree: Sean Madigan is something of a god. Because he's tired of being the town sex object, Dorcas and Ambrose strip him of his appeal and then introduce him to his destiny, Maggie Grady. This time winning a girl's heart won't be so easy for Sean. It means rediscovering the charms buried beneath a gorgeous surface, and finally proving himself to be more of a man than ever before.
Rental RM4 + Deposit RM21