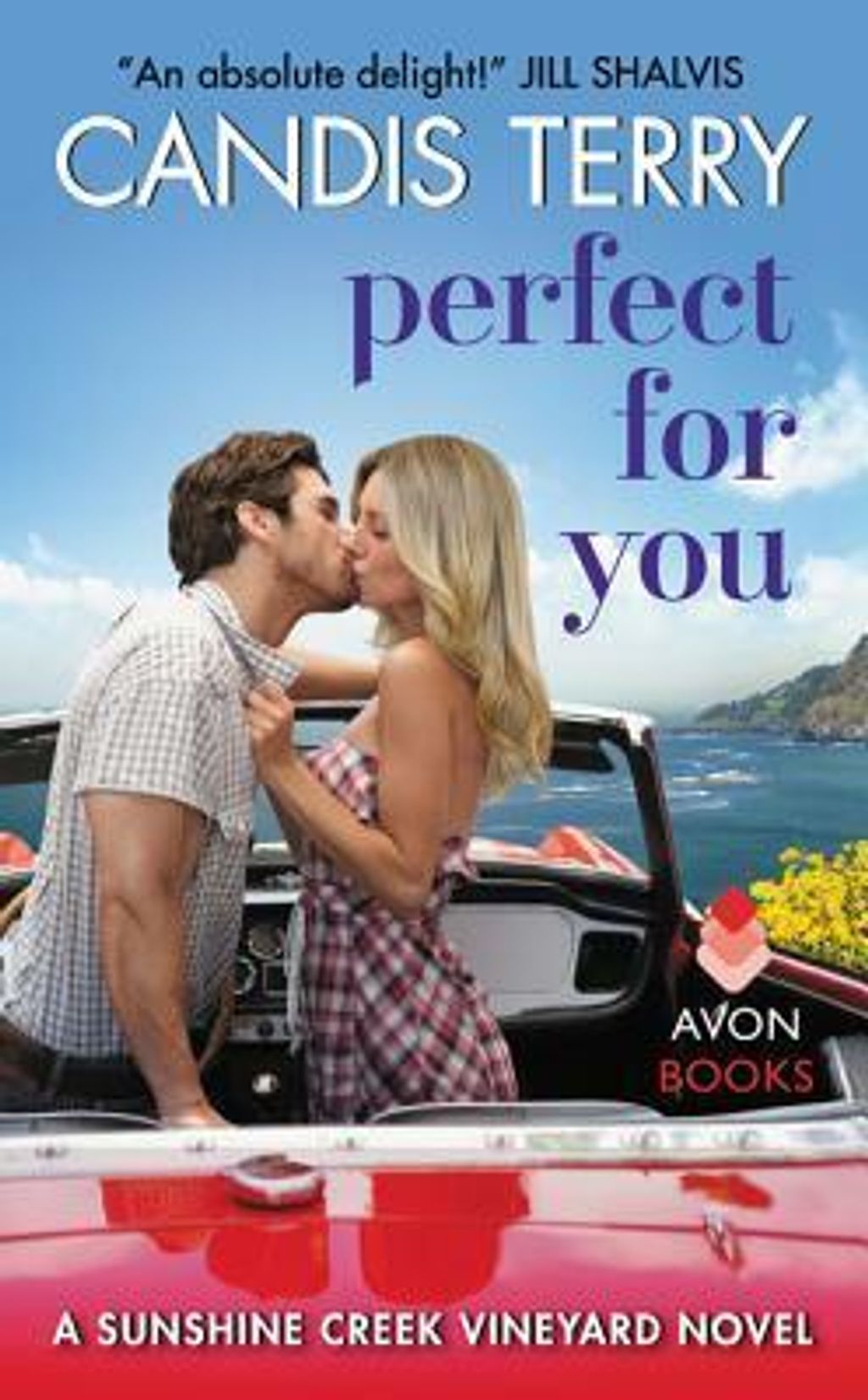 Perfect for You (Sunshine Creek Vineyard #2)
by Candis Terry
Goodreads rating: 3.87
Meet the Kincade brothers: they'll do what it takes to protect their legacy—but what happens when love gets in the way?

Declan Kincade has spent so much time chasing success he's almost forgotten how to just live. Lately, though, his all-business routine has been thrown into disarray. Brooke Hastings is the best employee Dec's ever had: polished, capable, and intelligent. After four years, he's just realized that she's also smoking hot. But their working relationship is too valuable to stake on a fling, no matter how mind-bendingly pleasurable it promises to be . . .

What's worse than never meeting the right man? Finding him, and then working side-by-side every day while he remains absolutely blind to your existence. That is, until one temptation-packed road trip changes everything. Teaching her gorgeous, driven boss how to cut loose and have fun is the toughest challenge Brooke's ever faced. But it's one that could give both of them exactly what they need, if Dec will take a chance on a perfect—and perfectly unexpected—love . . .
Rental RM4 + Deposit RM21