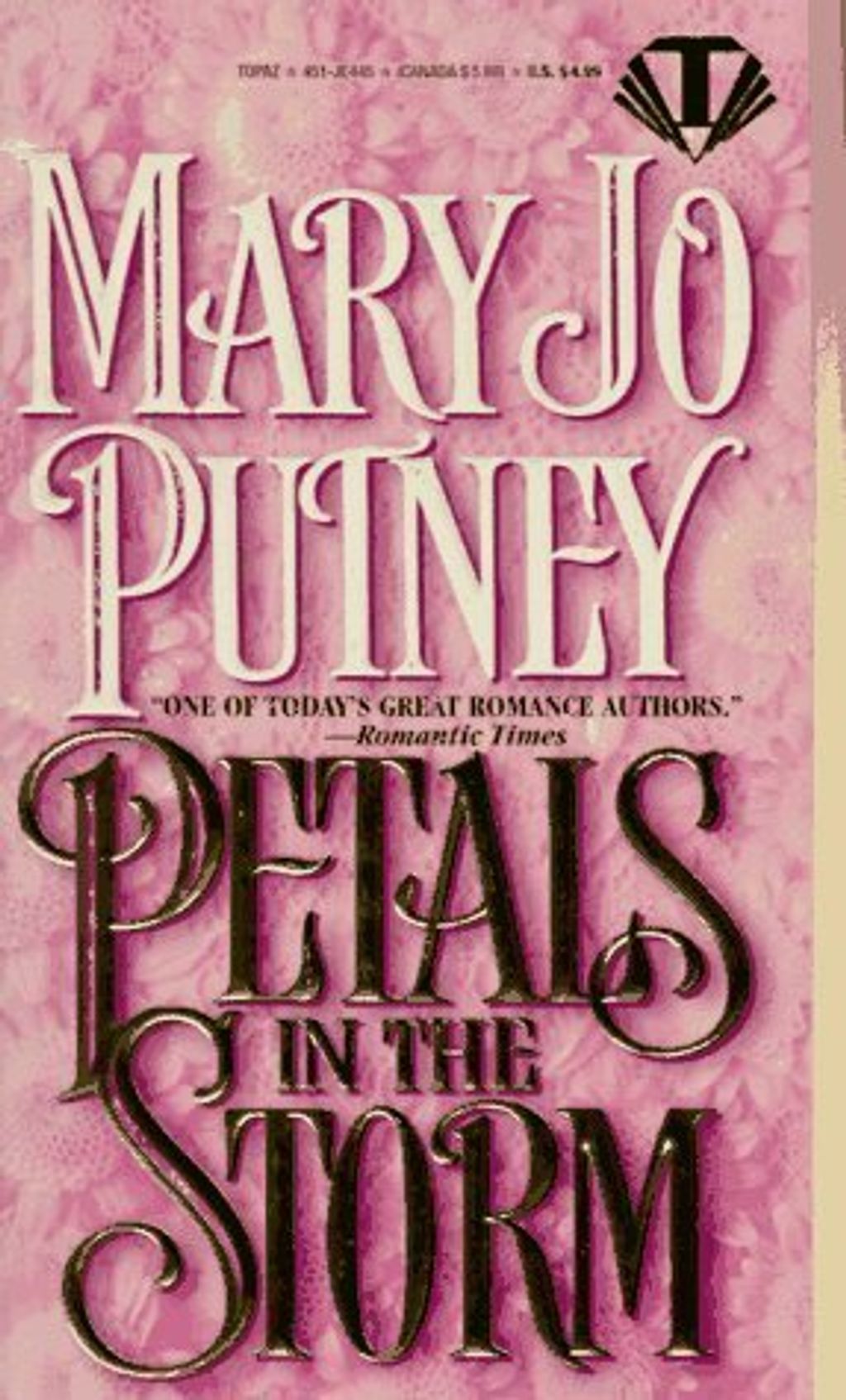 Petals in the Storm (Fallen Angels #3)
by Mary Jo Putney
Goodreads rating: 3.83
REISSUE of THE CONTROVERSIAL COUNTESS

A cool master of sensuality, Rafe Whitbourne, Duke of Candover, earned his rakish reputation in the silken boudoirs of England's aristocracy, never giving away his hand or his heart.

Then a vital mission for a friend takes him to Paris to work with Countess Magda Janos, "the most beautiful spy in Europe." To his shock, the smoky-eyed temptress is no countess, but the deceitful tart who betrayed him a dozen years before—the only woman he had ever loved, and the only woman he had ever despised.

Margot Ashton wants nothing more than to forget her turbulent past and the mesmerizing man who had cruelly wronged her. But patriotism binds the two together in a shadowland of intrigue, where a dangerous plot may plunge a continent into war...and a whirlwind of passion sweeps them into a shattering love that cannot be denied.
Rental RM4 + Deposit RM21