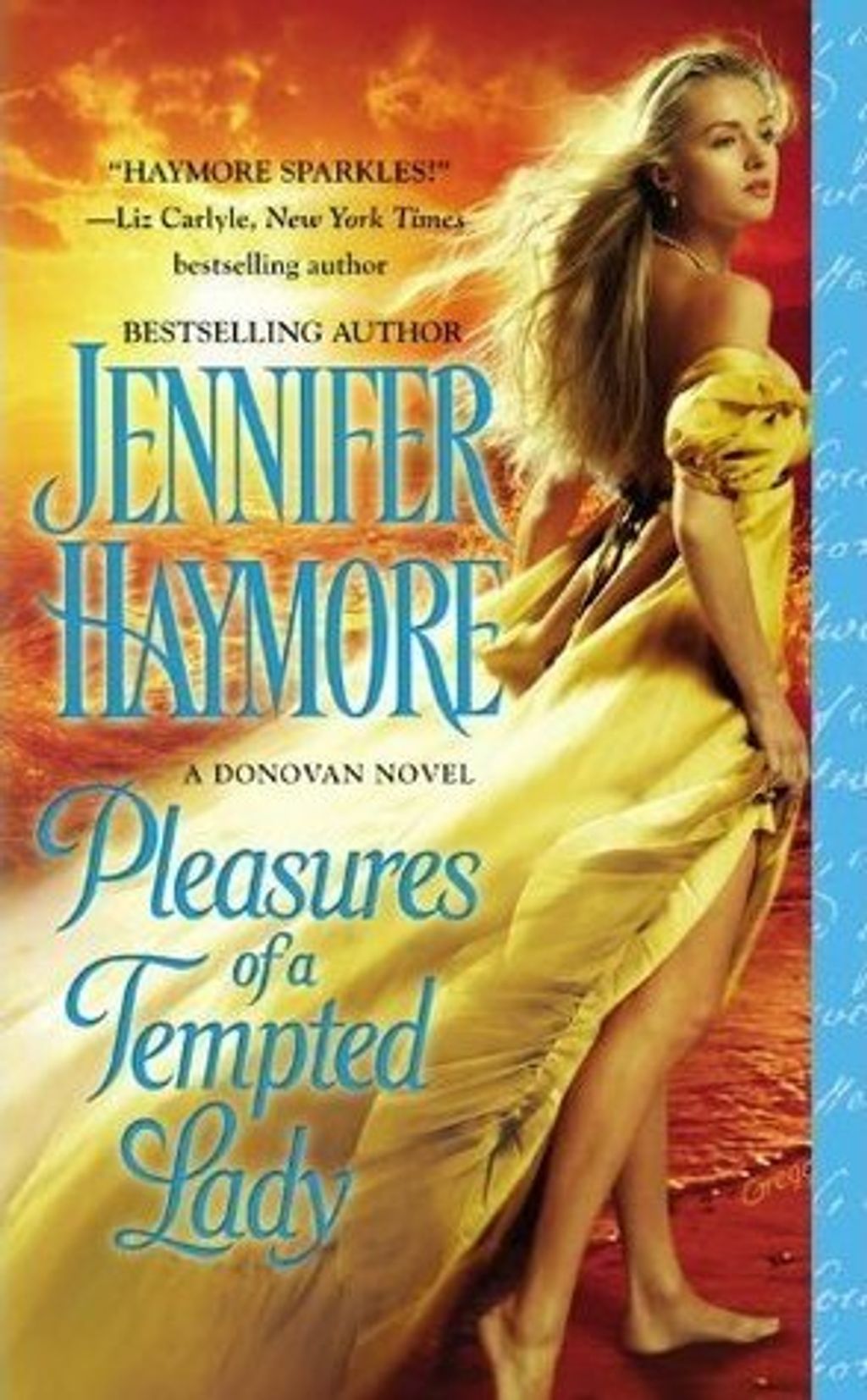 Pleasures of a Tempted Lady (Donovan Sisters #3)
by Jennifer Haymore
Goodreads rating: 3.61
Forbidden passion is the ultimate temptation...

Captain William Langley knows the ocean well, but nothing could prepare him for what he discovers adrift on the cold Irish Sea. The tiny boat carries two passengers: a child—and Meg Donovan, Will's long-lost love. Meg's disappearance at sea eight years ago was a devastating blow. Now she's back, as beautiful as ever, and with secrets as deep as Will's own.

After years held captive by a cold-blooded pirate, Meg has finally escaped with little Jake, the boy she's come to love as if he were her own. But the pirate wants his revenge—and Meg must do whatever it takes to shield Jake from the madman. Determined not to lose Meg again, Will vows to protect them both, yet Meg can't risk putting the only man she's ever loved in danger. With the threat to her safety growing, and her passion for Will burning brighter every day, surrendering herself to Will might be a pleasure too tempting to resist.
Rental RM4 + Deposit RM21