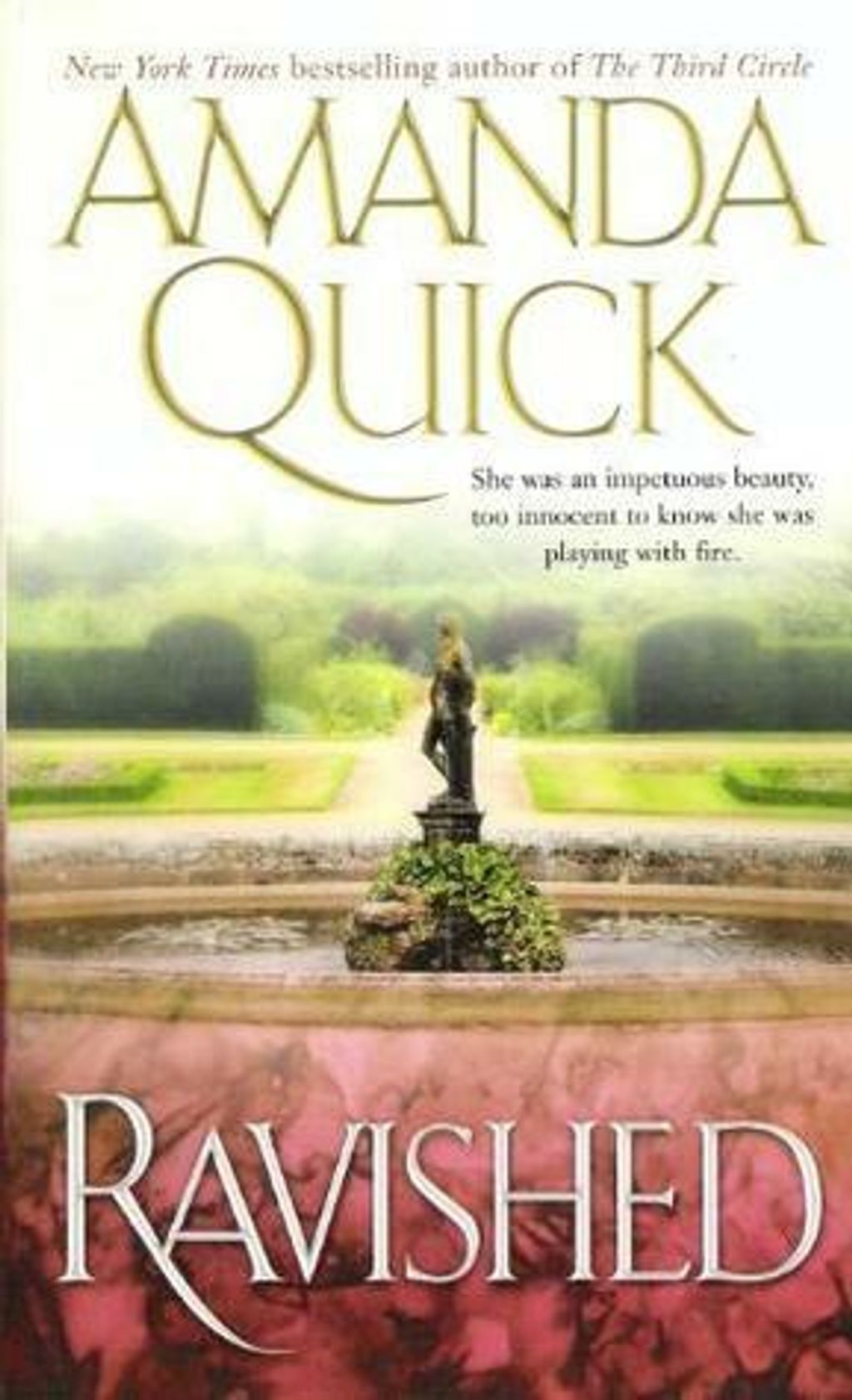 Ravished
by Amanda Quick
Goodreads rating: 4.03
Moving from the cozy confines of a tiny seaside village named Upper Biddleton to the glittering crush of a fashionable London soiree, Quick offers an enthralling tale of a mismatched couple poised to discover the rapture of love.
There was no doubt about it. What Miss Harriet Pomeroy needed was a man. Someone powerful and clever who could help her rout the unscrupulous thieves who were using her beloved caves to hide their loot. But when Harriet summoned Gideon Westbrook, Viscount St. Justin, to her aid, she could not know that she was summoning the devil himself. . . .
Dubbed the Beast of Blackthorne Hall for his scarred face and lecherous past, Gideon was strong and fierce and notoriously menacing. Yet Harriet could not find it in her heart to fear him. For in his tawny gaze she sensed a savage pain she longed to soothe . . . and a searing passion she yearned to answer. Now, caught up in the Beast's clutches, Harriet must find a way to win his heart–and evade the deadly trap of a scheming villain who would see them parted for all time.
RAVISHED is a retelling of the classic tale, Beauty and the Beast.
Rental RM4 + Deposit RM21