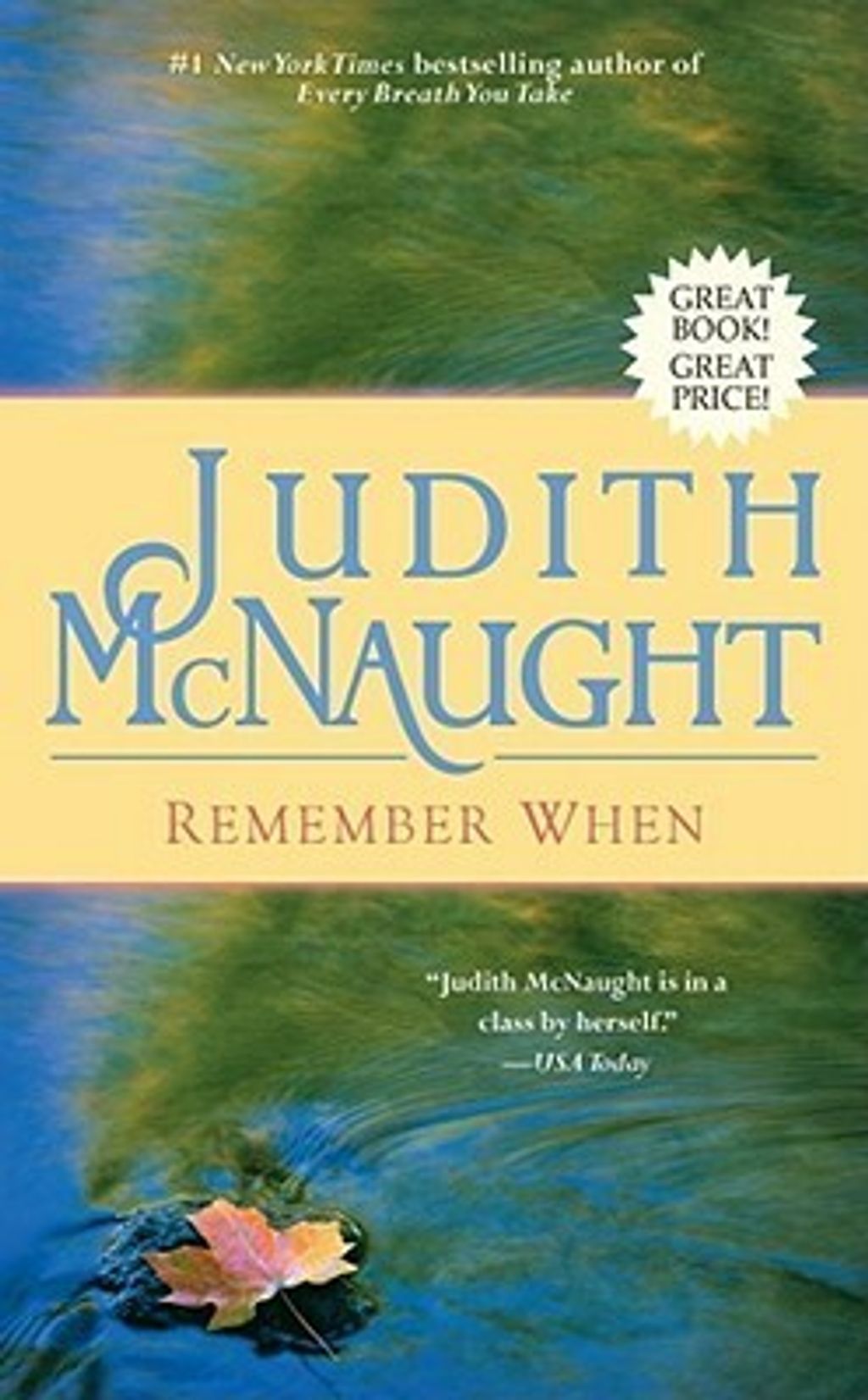 Remember When (Foster Saga #1)
by Judith McNaught
Goodreads rating: 3.96
When multinational tycoon Cole Harrison approached her on a moonlit balcony at the White Orchid Charity Ball, Diana Foster had no idea how extraordinary the night ahead would be. The most lavish social event of the Houston season had brought out American aristocracy, Texas-style, in glittering array. So, after losing her fiancé to a blond Italian heiress and reading about it in a sleazy gossip paper, the lovely Diana felt obliged to make an appearance — if only to save face and to bolster her company's image.

Foster's Beautiful Living magazine was her family's success story, and Diana knew that, single, childless, and suddenly "unengaged", she was not living up to its lucrative image of upscale domestic tranquility.

A woman of gentle grace and kindness, Diana deeply valued her privacy and her dignity, both of which were at risk that night among certain rumor-driven socialites. And now the pride of Dallas billionaires, Cole Harrison, was closing in on her with two crystal flutes and a bottle of champagne...

The tall, lithe former stableboy couldn't negotiate his way out of a contract with his crusty uncle, Cal — he had to bring home a wife, and soon, or see Cal's share of the business Cole had created go to an undeserving relative. A man as coolly analytical as he was arrestingly attractive, Cole decided that his bride-to-be should be rich in her own right, meltingly beautiful, and a woman of impeccable character... Diana Foster!

It was the perfect to their respective dilemmas, and, after a lot of champagne for Diana and some skilled persuasion from Cole, their lips met in a long, slow, bargain-sealing kiss. Neither one dared imagine that a match made in logic's heaven might be headed straight for an unexpected, once-in-a-lifetime love...
Rental RM4 + Deposit RM21