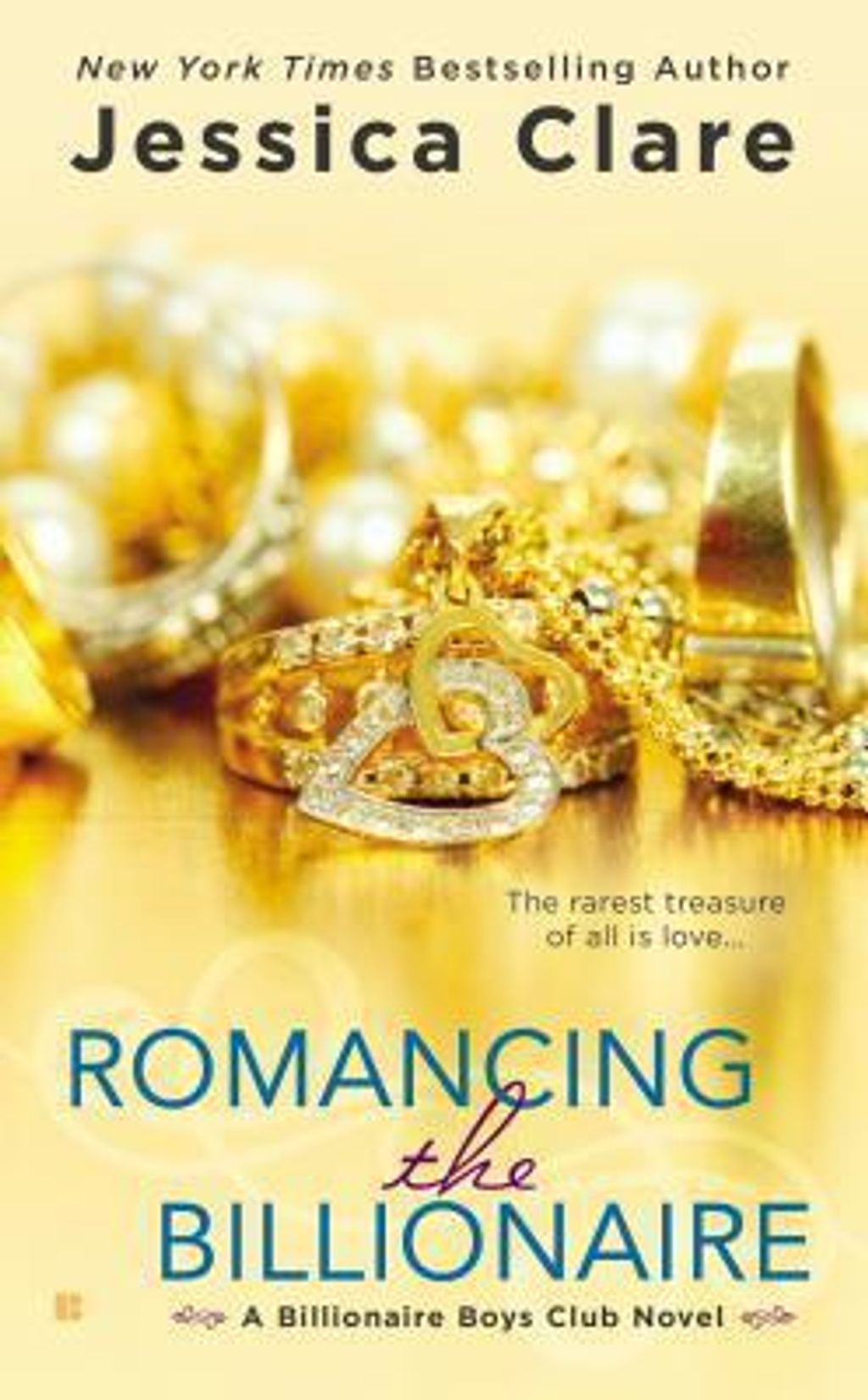 Romancing the Billionaire (Billionaire Boys Club #5)
by Jessica Clare
Goodreads rating: 3.75
The Billionaire Boys Club is a secret society. Six men of astonishing wealth. But there's one thing money can't buy. When it comes to love, success doesn't come so easily…

Jonathan Lyons. Playboy, billionaire, and adventurer, he lives life on the edge. When he hears that his mentor, Dr. Phineas DeWitt, had a secret journal that leads to a legendary artifact, Jonathan takes action. It stirs his blood, but it comes with a heady challenge: DeWitt's daughter Violet. She has what Jonathan needs. And she's not giving it up it to the man who broke her heart.

Violet is Jonathan's weakness—he's still in love despite their volatile breakup a decade ago. But Violet's memories have a sharper edge. She's never forgiven him for abandoning her. Or so she thought. When Jonathan's attentions turn seductive, she's in danger of falling for him all over again. And she can't help but wonder…does he really want her, or just what she's hiding?
Rental RM5 + Deposit RM20