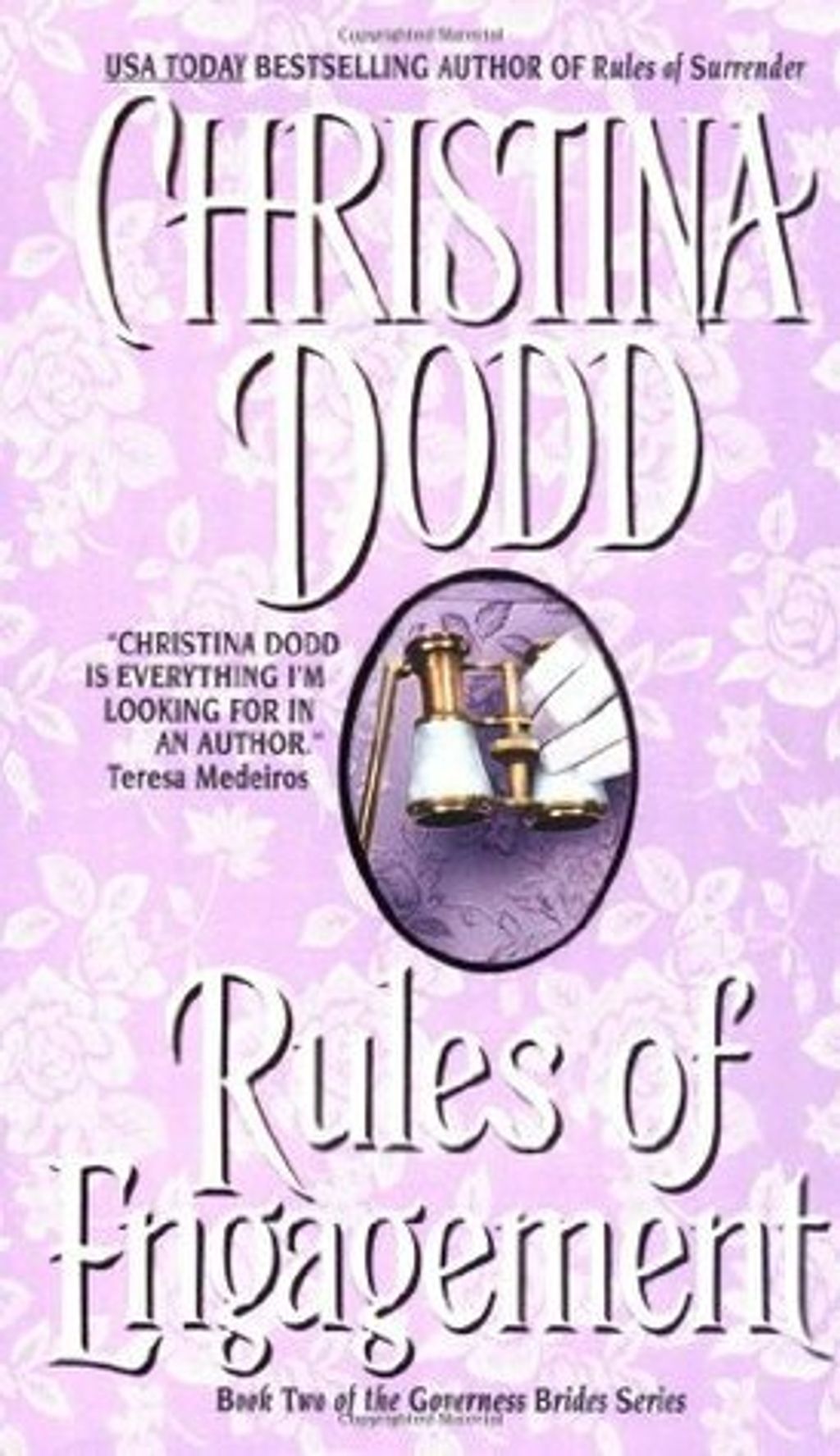 Rules of Engagement (Governess Brides #3)
by Christina Dodd
Goodreads rating: 3.87
The Rules of Engagement
Choose a bride from this year's debutantes. Decide on a proper settlement. Send an announcement to The Times. Inform the bride of her good fortune.

Rules of Respectability
Devon Mathewes, earl of Kerrich, has a plan that is sure to restore him to the Queen's favor.First, he must hire a sensible, unattractive governess. Next, he will see to adopting a properly grateful orphan, which will surely lend him a patina of respectability. Finally, he must obtain a guarantee that his orphan and the governess will better his character and reputation without unduly disturbing his life--love life or otherwise.

Rules of Passion
As a condition of accepting the governess position, Miss Pamela Lockhart of the Distinguished Academy of Governesses has a few rules of her own. Devon at all times must behave with propriety, an unlikely accomplishment that would delight the ton and completely astonish Pamela herself. She must be allowed to choose a suitable orphan at her own discretion. Most important, Devon must vow to neverever delve into Pamela's background, or her appearance, lest he discover the truth behind the deepest secrets of her heart. But of course, all rules are made to be broken . . .
Rental RM4 + Deposit RM21