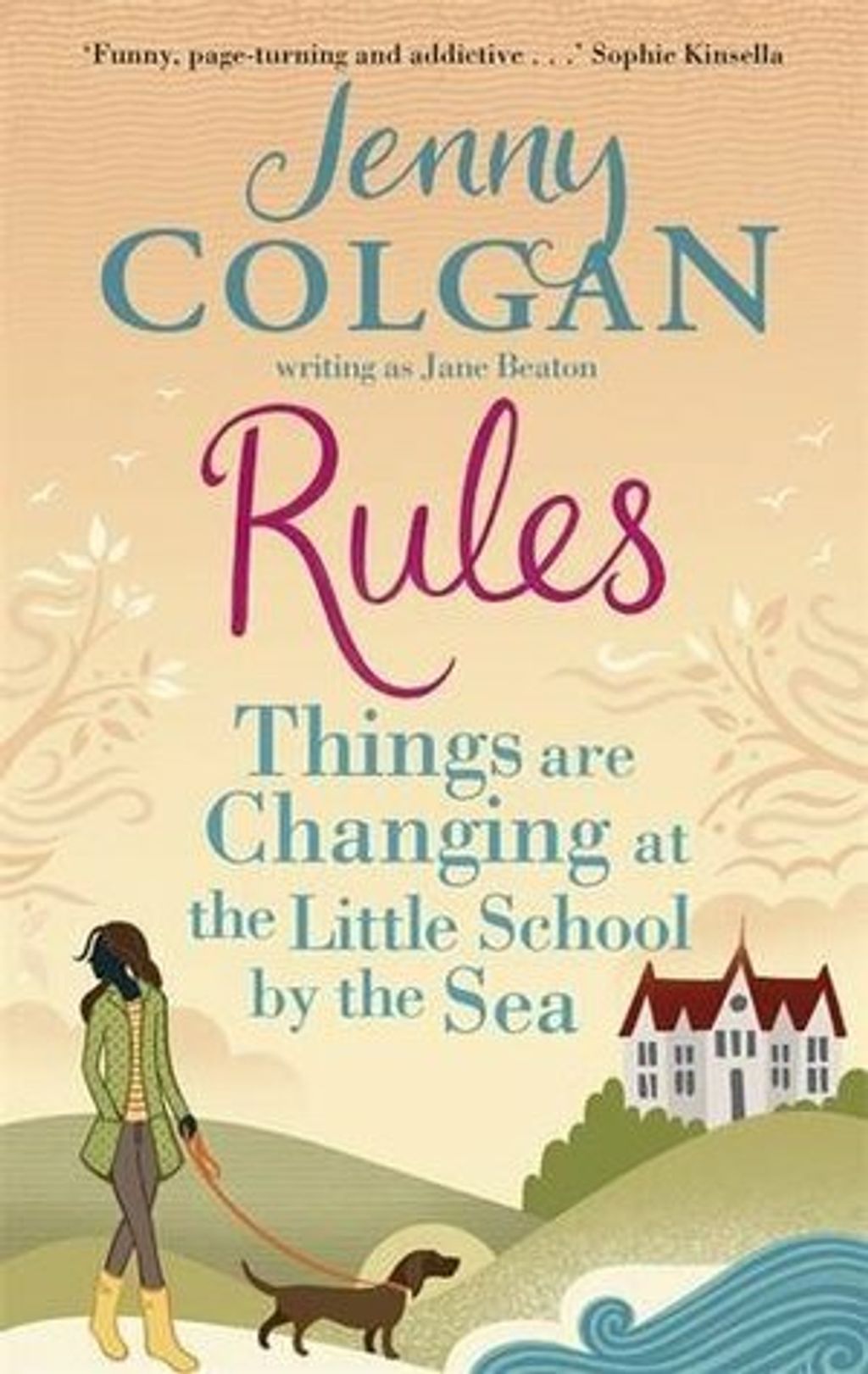 Rules: Things are Changing at the Little School by the Sea
by Jenny Colgan writing as Jane Beaton
Goodreads rating: 4.03
For the second year at Downey House, it's getting harder and harder to stick to the rules... It's about making them... But rules are made to be broken...

Over the summer, Maggie Adair has put her flirtation with David McDonald behind her and agreed to marry Stan McAteer. Knee-deep in tulle, she can't wait to get back to work in Cornwall. But the moment she sees David again she realises it's going to be harder to forget him than she thought... She's engaged to sweet and steady Stan, she's just got to stop thinking about David her opposite number at Downey Boys... hasn't she? Can Maggie take a leaf out of the Well Behaved Teacher's exercise book ? and stick to it? It's about breaking them...

But headmistress Veronica Deveral has more to lose than anyone. When Daniel Stapleton joins the faculty, she's forced to confront her scandalous secret. How long will she be able to keep it under wraps?

After a summer holiday in Spain together, Fliss and Alice are firm friends. But the news that Fliss Abney' secret crush Will is now attending the boys' school causes friction when Will seems more interested in Alice than Fliss...

New girl Zelda, daughter of a US army officer, has attended more boarding schools than she cares to remember and she's sure Downeys will be no different. But Maggie is determined to make her feel welcome and pairs her with Simone Kardashian, giving Zelda the opportunity to try a little makeover on the scholarship girl...
Rental RM4 + Deposit RM21