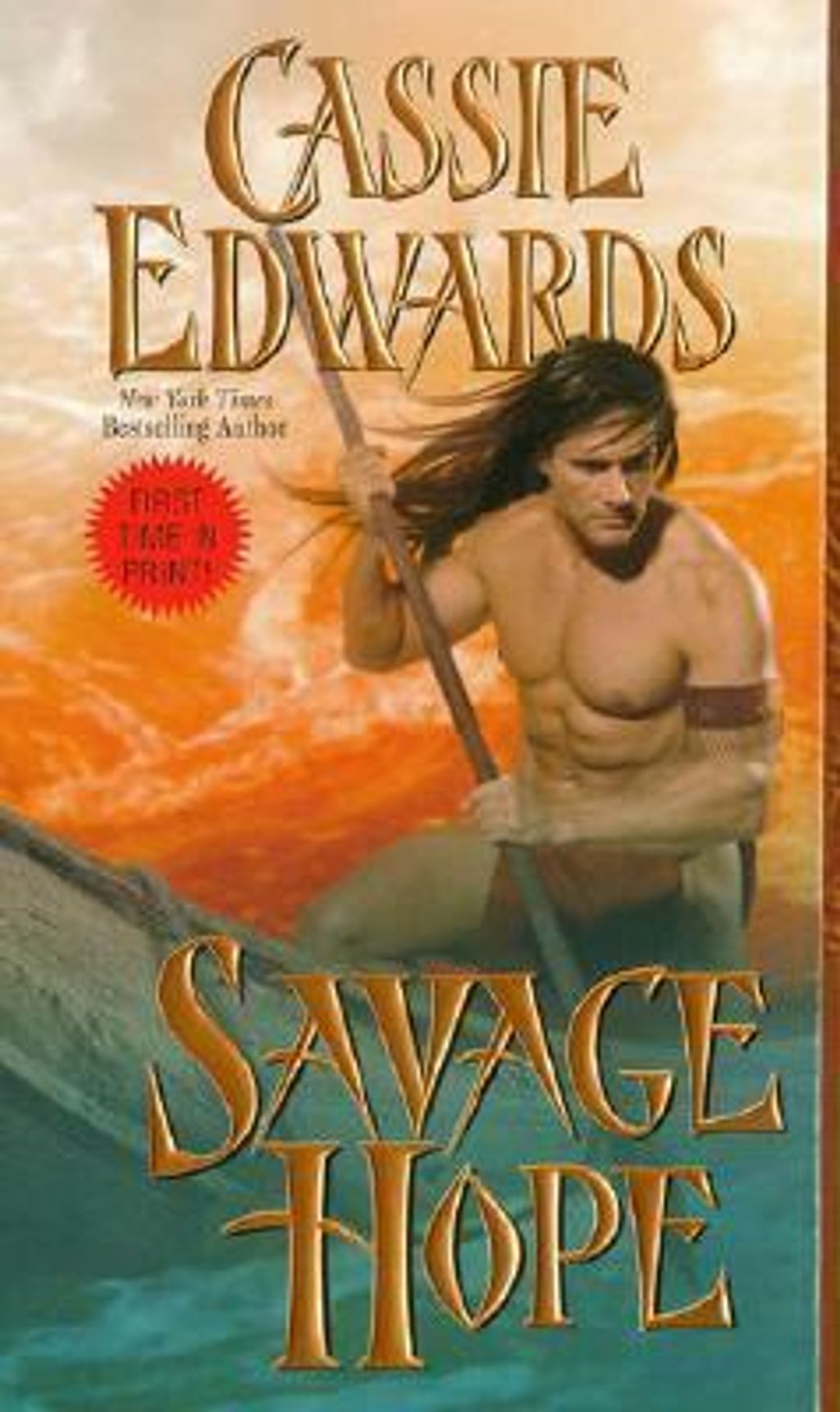 Savage Hope (Savage #22)
by Cassie Edwards
Goodreads rating: 4.20
With help from the guiding beams of the local lighthouse, the Makah Indians of the Pacific Northwest made a successful living from the sea. Chief Bright Arrow was proud of the quiet, peaceful life he led with his people. But his idyllic world changed the day
he passed by a frozen pond and saw a golden-haired angel dancing across the ice as if by magic. Bright Arrow could see that the recent rains had caused the ice to melt, and his worst fears were realized when, after a loud crack, the young woman fell into the frigid water.

WARMED BY LOVE
When Kathia Parish was pulled from the grip of an icy death by the strong arms of an Indian brave, she had no idea how she could ever repay him. But as the coming spring continued to thaw the frozen land, she felt her love for the muscled warrior with the midnight-dark eyes bloom. And though Bright Arrow's love was evident in his fiery kisses and passionate embrace, she was reluctant to give up the life she had carved out for herself, wary of leaving her ailing father behind, and hesitant to give up her dreams of dancing. Kathia hadn't planned on falling in love; all she could do was have faith that the beams of the lighthouse would guide her heart safely to its destiny.
Rental RM4 + Deposit RM21