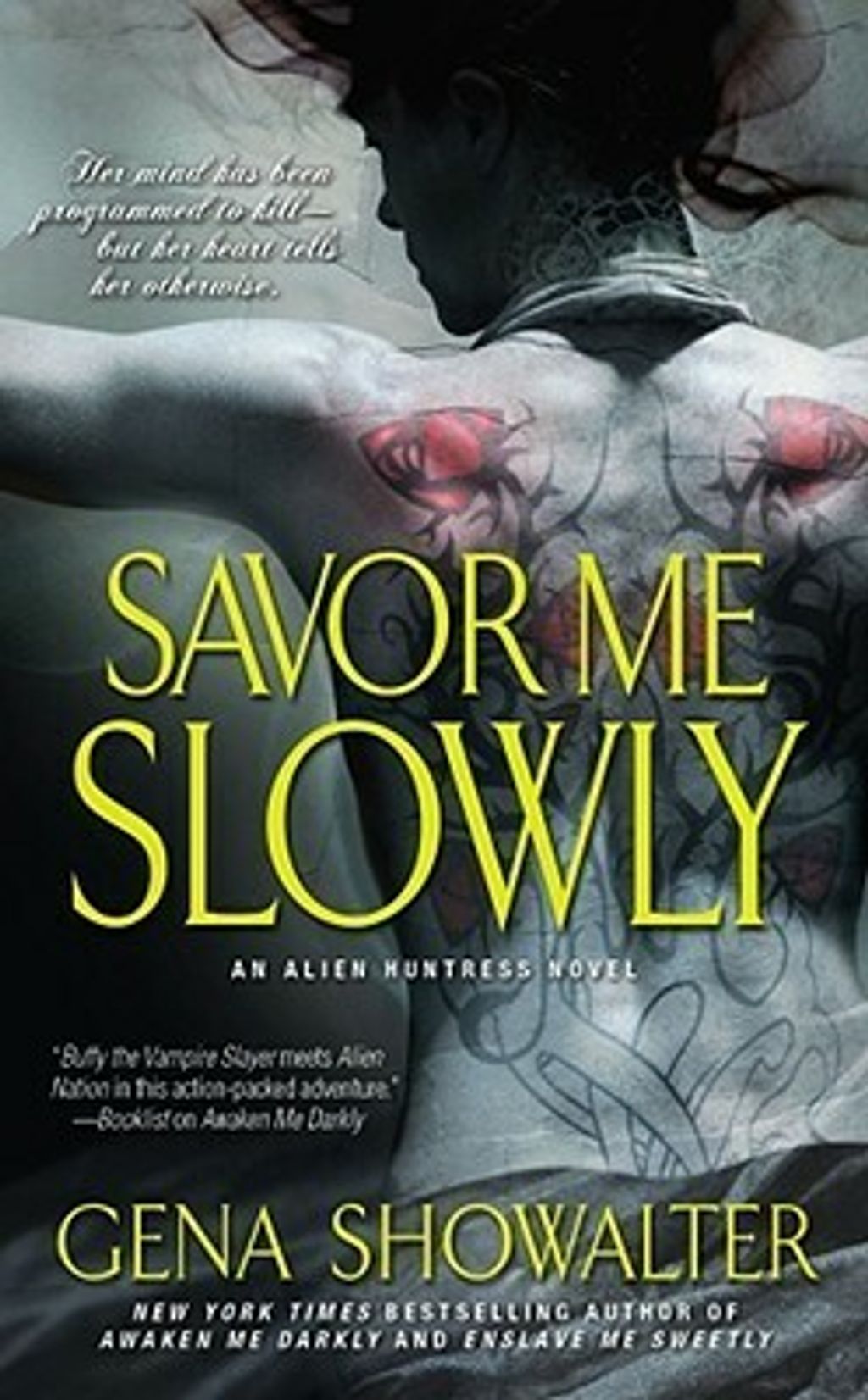 Savor Me Slowly (Alien Huntress #3)
by Gena Showalter
Goodreads rating: 4.17
HALF HUMAN, HALF MACHINE...ALL WOMAN

Mishka Le'Ace was created to be an undercover operative...literally. Her beautiful body has been mechanically augmented to give her superhuman strength -- strength she's going to need. Her latest mission sends her to rescue Alien Investigation and Removal agent Jaxon Tremain from torture and death. With him, she discovers a passion unlike any other. A passion she was forbidden to know....

From the moment they meet in a darkened cell, Jaxon craves her touch. But the machine half of Le'Ace forces her to do things she doesn't always want to do. Even betray him...and ultimately destroy him. Now Jaxon must battle the man controlling Le'Ace, and even Le'Ace herself, to at last claim the woman he's come to love.
Rental RM4 + Deposit RM21