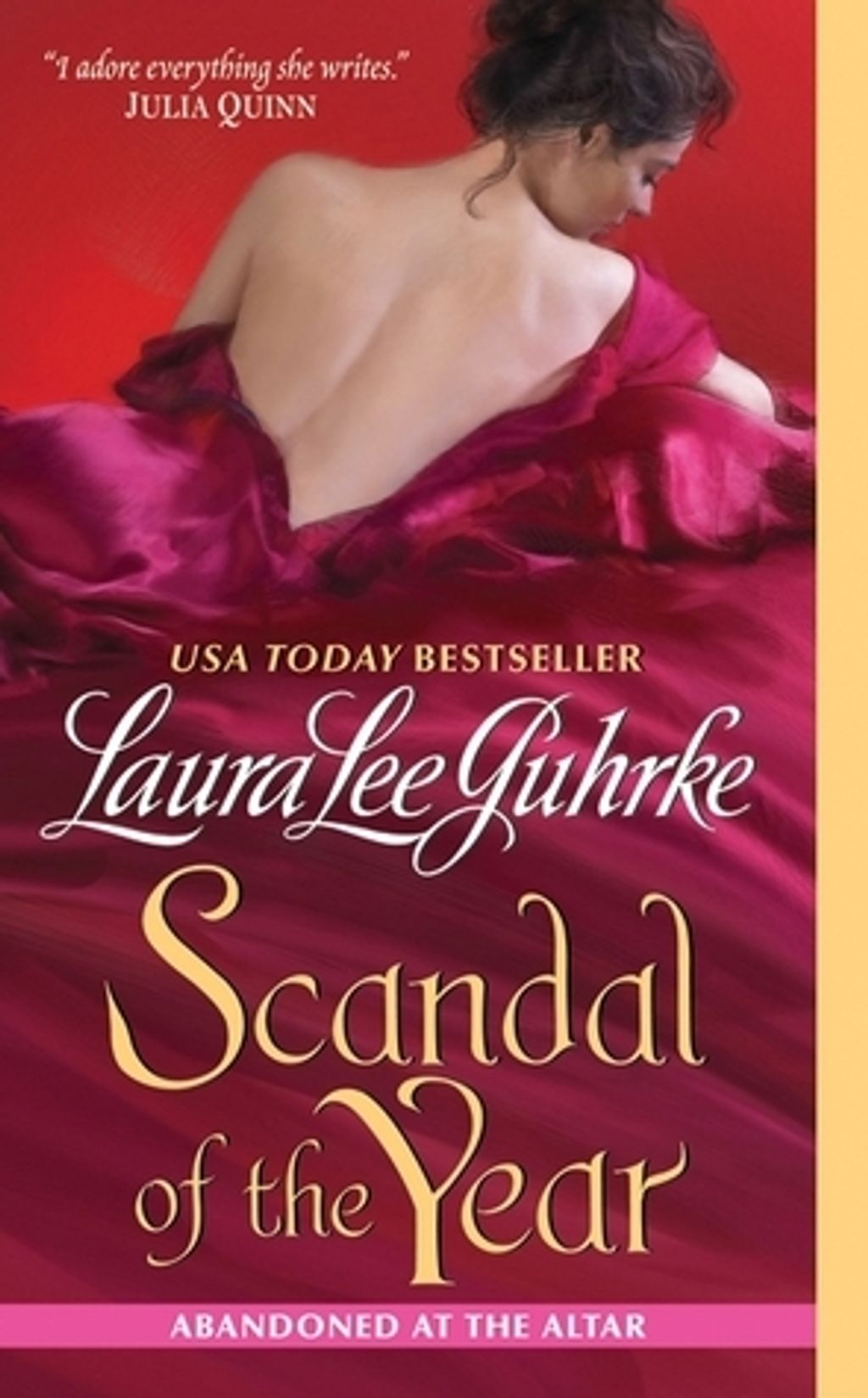 Scandal of the Year (Abandoned at the Altar #2)
by Laura Lee Guhrke
Goodreads rating: 3.78
ONE TRYST WAS ALL SHE WANTED ...

From their very first meeting, Julia knew that Aidan Carr, the oh-so-proper Duke of Trathen, had a bit of the devil in him, a devil who secretly yearned for what he could not have, a devil who harbored a desire for her. So when she needed to be caught in a compromising situation, Aidan was the answer to her prayers.

ONE TRYST JUST WASN'T ENOUGH ...

Aidan is supposed to be looking for a bride, yet his scandalous liaison with Julia is all he can think about. Hot, erotic memories of kissing her skin, falling into her bed, pulling her naked body on top of his own continue to torment and tempt him. What is it about this brazen seductress that he finds so hard to resist? And how can he stop himself from falling into her bed a second time?
Rental RM4 + Deposit RM21