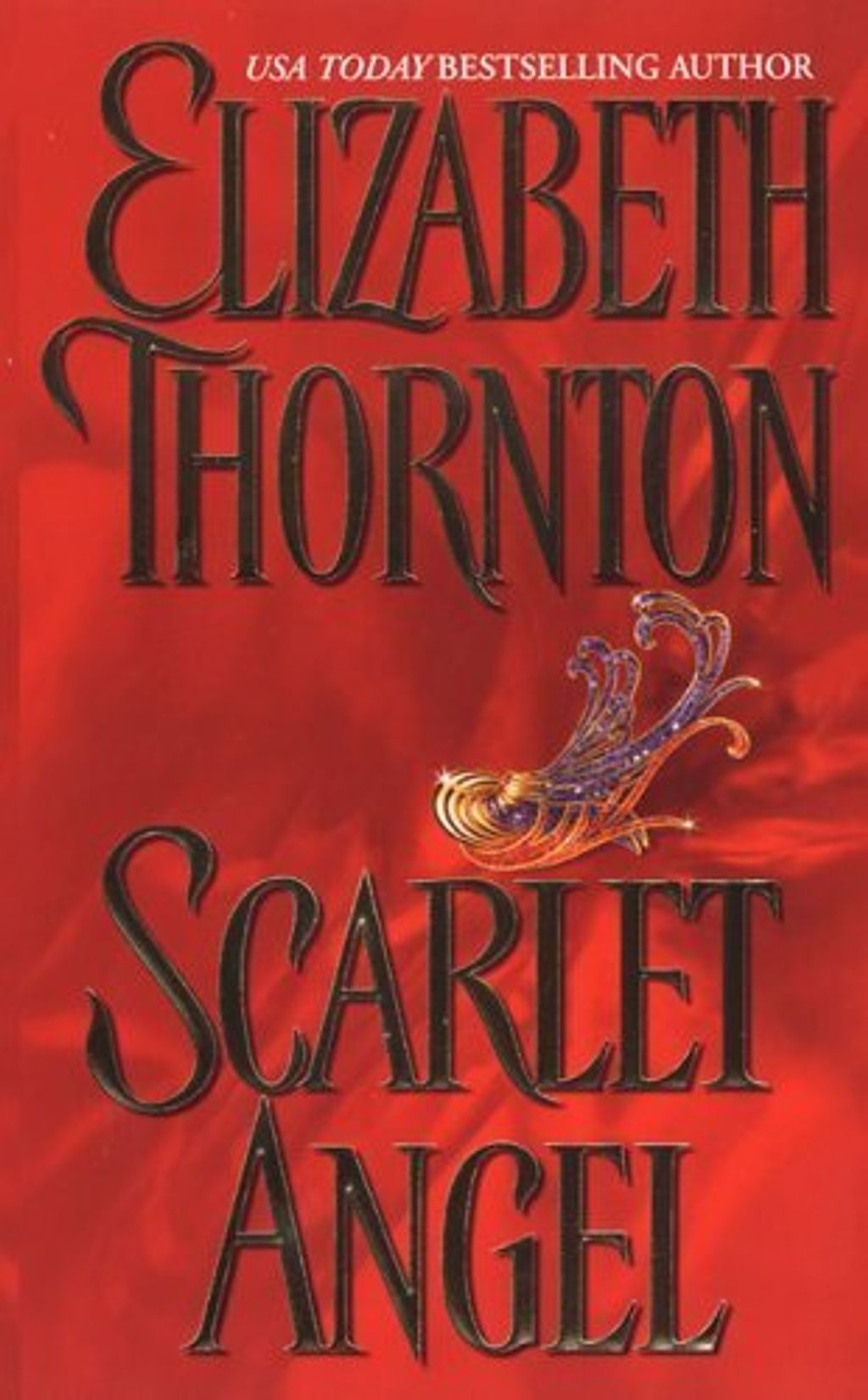 Scarlet Angel
by Elizabeth Thornton
Goodreads rating: 3.76
A CAPTIVE OF HIS DESIRES
As the granddaughter of a highly placed French diplomat Gabrielle de Brienne was a valuable political pawn. She was also the same Gabrielle who as a child had inadvertently taken from Cam Colburne, Duke of Dyson, the two people he loved best in the world. The handsome nobleman had vowed to make her pay for his suffering, and now the perfect opportunity presented itself. He would abduct this eighteen-year-old hoyden with the looks of an angel and the manners of a ragamuffin--and hold her prisoner in his Cornwall castle in order to manipulate her traitorous grandfather. For years he had dreamed of having her at his mercy, and now nothing less than her complete surrender would satisfy him...

A HOSTAGE TO HER HEART
Gabrielle could fence like a seasoned duellist, ride like the wind, and shoot like a musketeer. But nothing in her unconventional education had prepared her for dealing with the enigmatic Dyson--a man who infuriated her with his arrogant commands yet aroused her to hitherto unknown heights of passion with his demanding kisses and intimate caresses. As his captive, Gabrielle was not in a position to deny him. But she loathed herself for wanting his possession, and knew she must escape before her heart was forever lost...
Rental RM5 + Deposit RM20