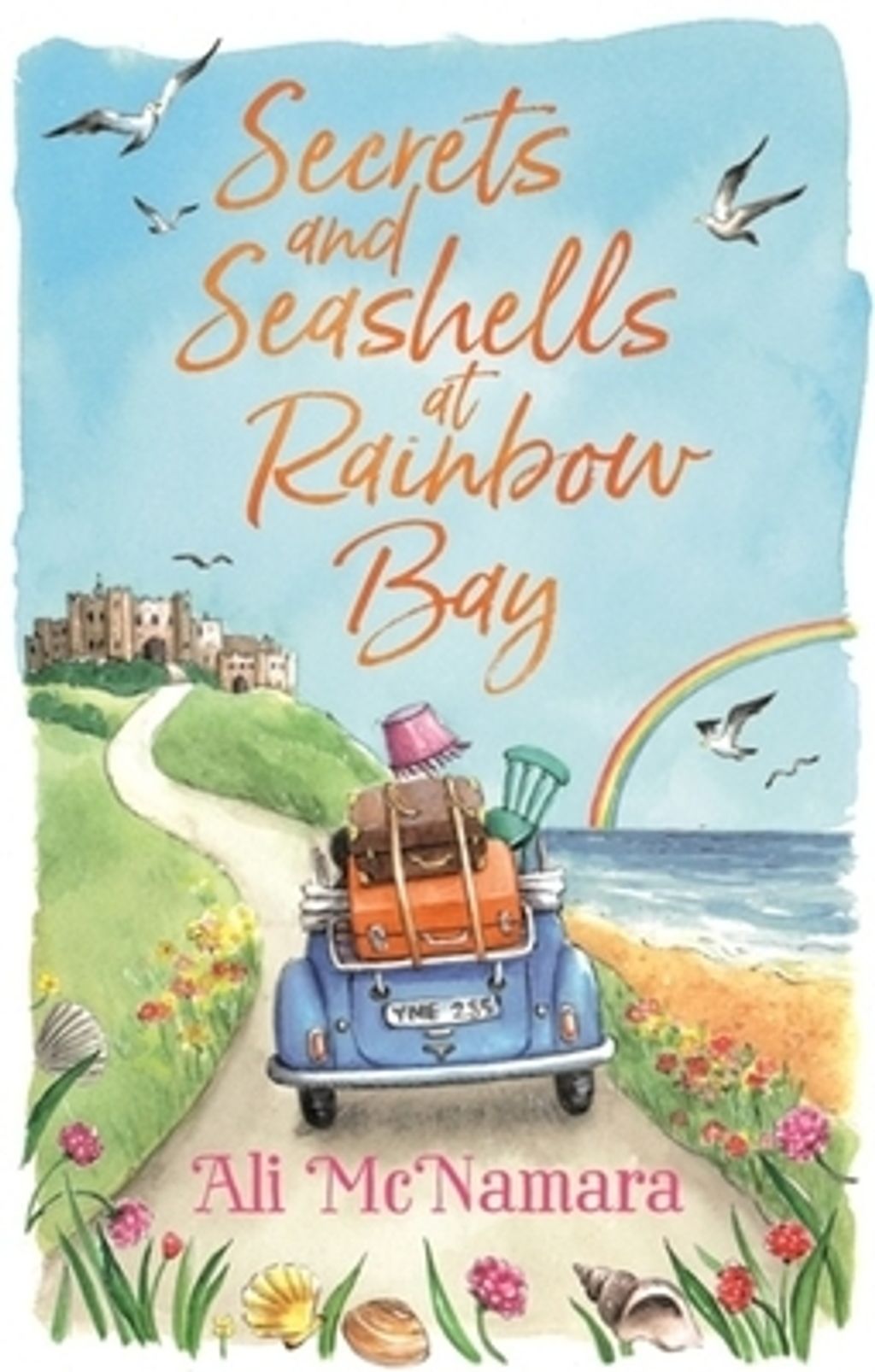 Secrets and Seashells at Rainbow Bay
by Ali McNamara
Goodreads rating: 4.23
The sun is shining on the golden castle on Rainbow Bay - and change is in the air!

Amelia is a single mother, doing her very best to look after her young son, Charlie - but money is tight and times are tough. When she first hears that she is the last descendent of the Chesterford family and that she has inherited a Real-Life Castle by the sea, Amelia can't quite believe her ears. But it's true!

She soon finds that owning a castle isn't quite the ticket to sorting out her money problems that she'd first hoped: she can't sell, because the terms of the ancient bequest state that any Chesterford who inherits the castle, must live there and work towards the upkeep and maintenance of the family home. So ever-practical Amelia decides to uproot her little family and move to this magnificent castle by the sea.

Living in a castle on the beautiful Northumberland coast is fun at first, but organising the day-to-day running is a lot more complicated than Amelia first imagined. Luckily she has help from the small band of eccentric and unconventional staff that are already employed there - and a mysterious unseen hand that often gives her a push in the right direction just when she needs it most. It's only when she meets Tom, a furniture restorer who comes to the castle to help repair some antique furniture, that Amelia realises she might get the fairy-tale ending that she and Charlie truly deserve..
Rental RM4 + Deposit RM21