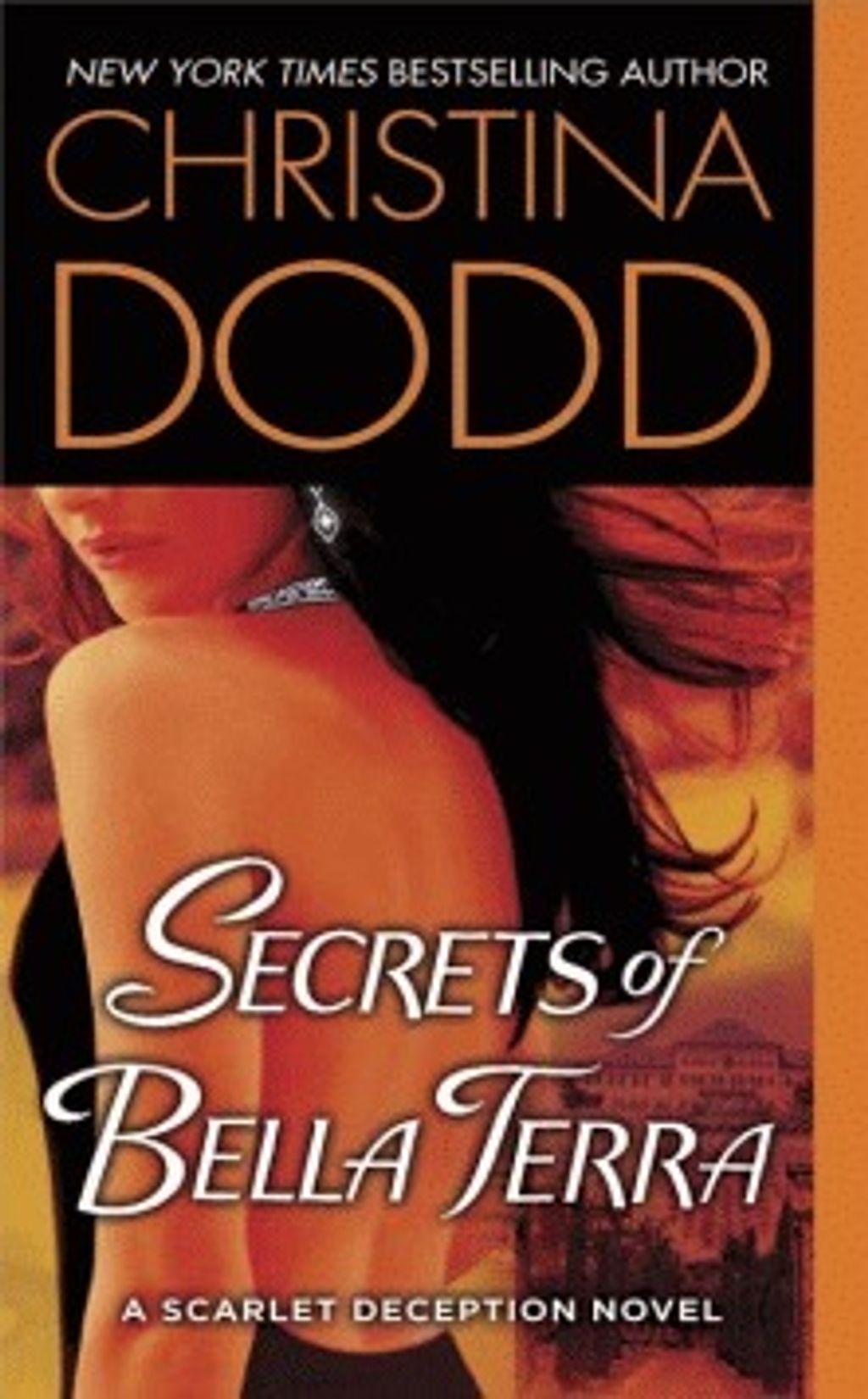 Secrets of Bella Terra (Scarlet Deception #1)
by Christina Dodd
Goodreads rating: 3.85
Three powerful brothers tormented by their pasts, a priceless bottle of wine, and a precious pink diamond lost for generations collide in this suspenseful contemporary series from Christina Dodd!

The Story Begins...

Brooding and sexy Rafe Di Luca has returned to his family's luxurious vineyard resort and discovers that a long-ago quarrel has ignited once more, forcing him to work with Brooke Petersson, the woman he seduced...and betrayed.

As the danger escalates and their passion threatens to rage out of control, Brooke fights her treacherous longing for a man who will never truly share his life with any woman. Remembering the anguish of the love they shared, she vows that Rafe may possess her body, but never again will he reach her fiercely guarded heart.

The peril they face will either bring them together, or destroy them both...unless they uncover the secret that will change everything.
Rental RM4 + Deposit RM21