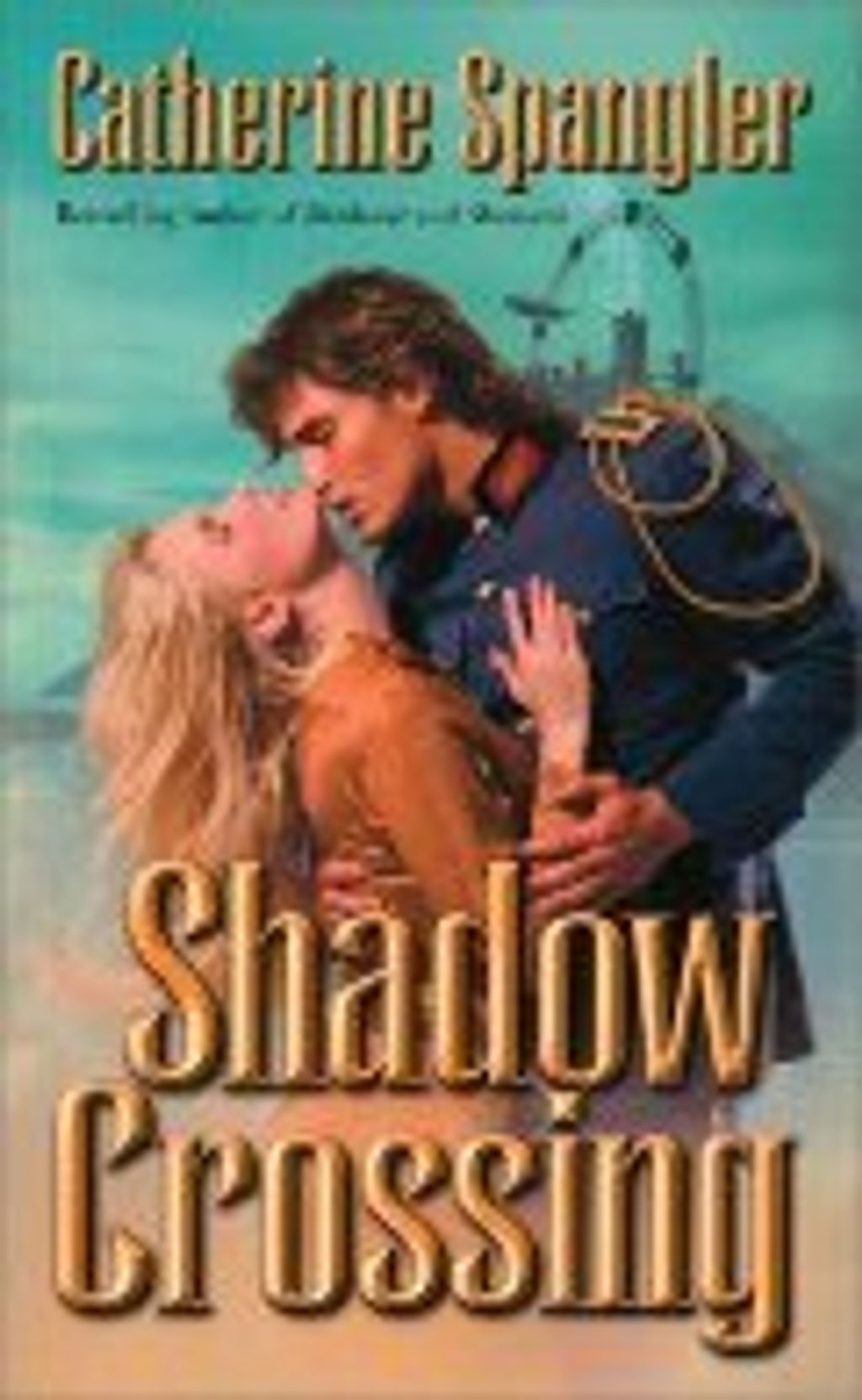 Shadow Crossing (Shielder #4)
by Catherine Spangler
Goodreads rating: 3.98
Celie Cameron has spent her most of her life as a smuggler, skirting the law. She's given that up for more legal delivery runs, but she misses the adrenaline rush of danger. When a routine delivery goes haywire, throwing her into the company of a handsome pilot—an android, or so she thinks—Celie finds herself embroiled in galaxy-spanning intrigue and deception.

The android, Rurick, is a miracle creation. Because of past experiences, Celie has avoided relationships with men. But she finds herself attracted to Rurick, feeling safe to indulge in flirtation with a pseudo man. As they join forces to challenge an insidious threat to the populations of the Verante quadrant, the attraction between them grows.

But then Celie learns Rurick is actually a human—a royal prince—masquerading as an android, and all bets are off. He doesn't agree, and ensures Celie is forced to work closely with him. They battle wits from a glittering royal palace to a shipwreck on a barren planet. Facing possible death, she can no longer deny her feelings—or the man. Together, they fight to bring light to a darkness every bit as depraved as the expanse of space known as . . . Shadow Crossing.
Rental RM4 + Deposit RM21