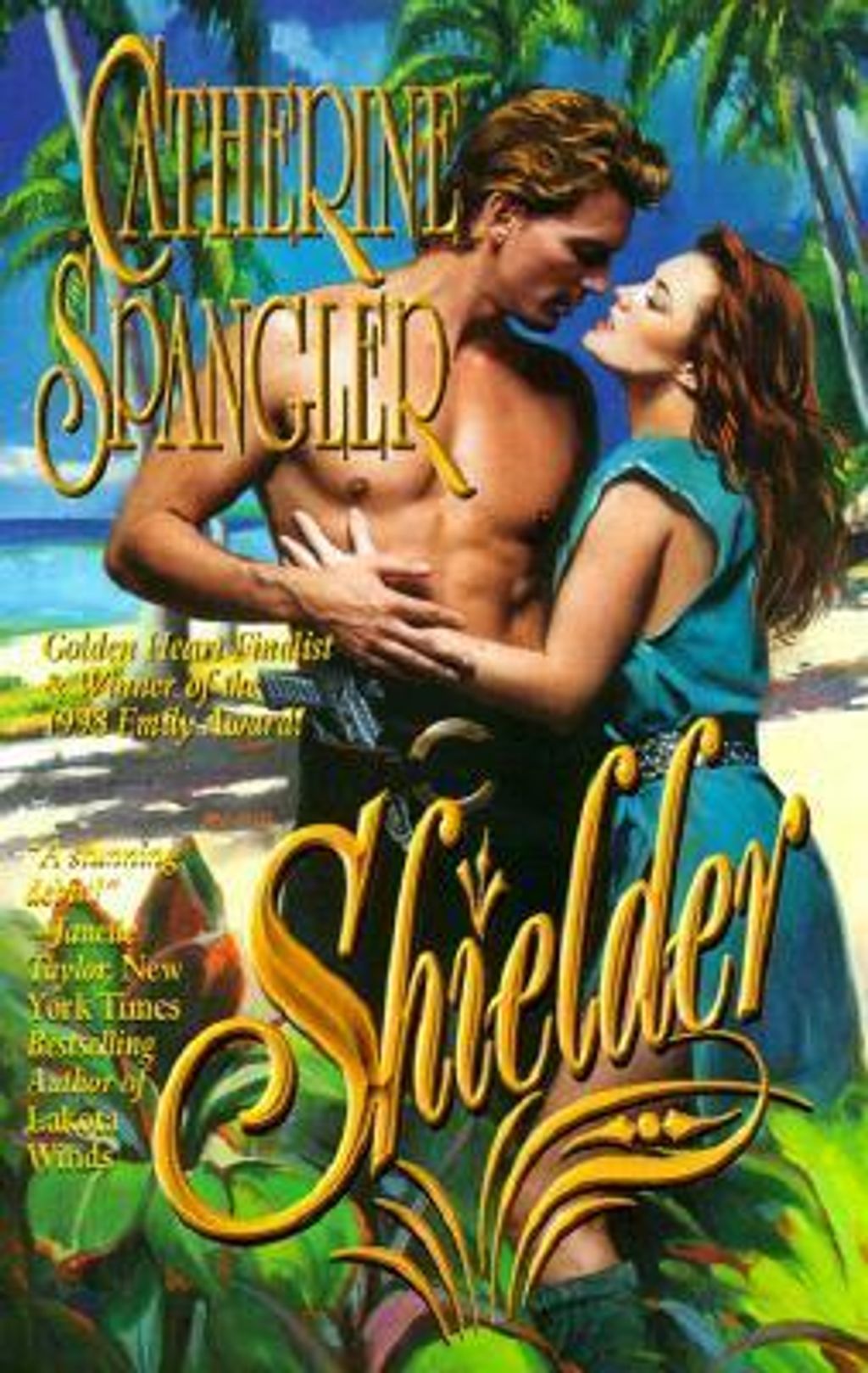 Shielder (Shielder #1)
by Catherine Spangler
Goodreads rating: 3.73
The Controllers have engineered a virus that is killing Shielders. In the hopes of finding a cure, the Shielders need a human host to get the deadly Orana virus past Controller checkpoints and to a medical lab on the planet Santerra. With her people facing extinction, outcast Nessa dan Ranul volunteers to be the host and is injected with the Orana. She has only four weeks to make it to Santerra before the virus kills her.

When her ship breaks down in deep space, she's rescued by her most dangerous enemy—a shadower, a bounty hunter who tracks down Shielders. She can't tell him the truth about her dilemma, or he will turn her in to the Controllers.

Shadower Chase McKnight has an agenda more pressing than claiming bounty rewards—vengeance. He doesn't have time for a homeless waif who ignites emotions he buried long ago. He refuses to allow anything to deter him from his mission, which results in traveling away from Santerra—while the time bomb inside Nessa is ticking down. But she doesn't dare trust this man who is an enemy of Shielders.

Their secrets and agendas don't prevent the growing attraction between them, even as they fight their individual demons—even as time runs out for Nessa. Only love can bring them full circle, offering Chase redemption, and the chance to save Nessa—and ultimately, her people.
Rental RM4 + Deposit RM21