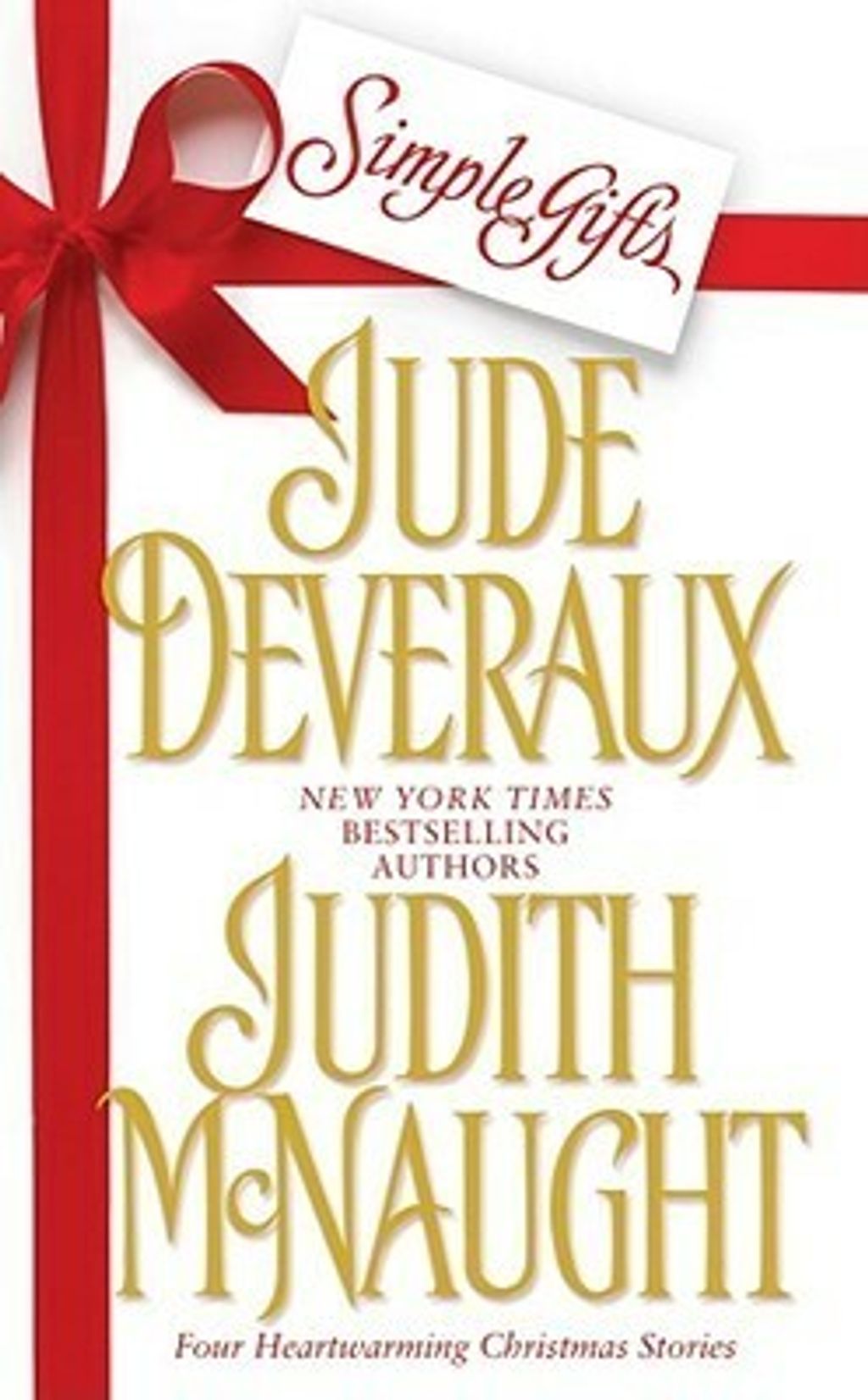 Simple Gifts
by Jude Deveraux, Judith McNaught
Goodreads rating: 3.58
Bestselling authors Jude Deveraux and Judith McNaught present their most dazzling and wonderful Christmas tales -- the perfect treat for every romantic at heart...
Jude Deveraux In the snow-covered hills of Virginia, a young widow finds that miracles really do come in the least expected packages, in "Just Curious," praised as "one of Deveraux's best" (Philadelphia Inquirer). "Change of Heart," set in modern-day Colorado, is the touching story of a clever twelve-year-old who plays matchmaker for his bighearted, impractical mother.
Judith McNaught This celebrated author magically portrays Regency London in "Miracles," the enchanting tale of a world-weary lord -- and an outrageous proposal. In "Double Exposure," a determined young woman arrives to photograph a magnificent wedding at a reclusive tycoon's Newport estate, and manages to unlock the secrets of a man's heart.
Rental RM4 + Deposit RM21