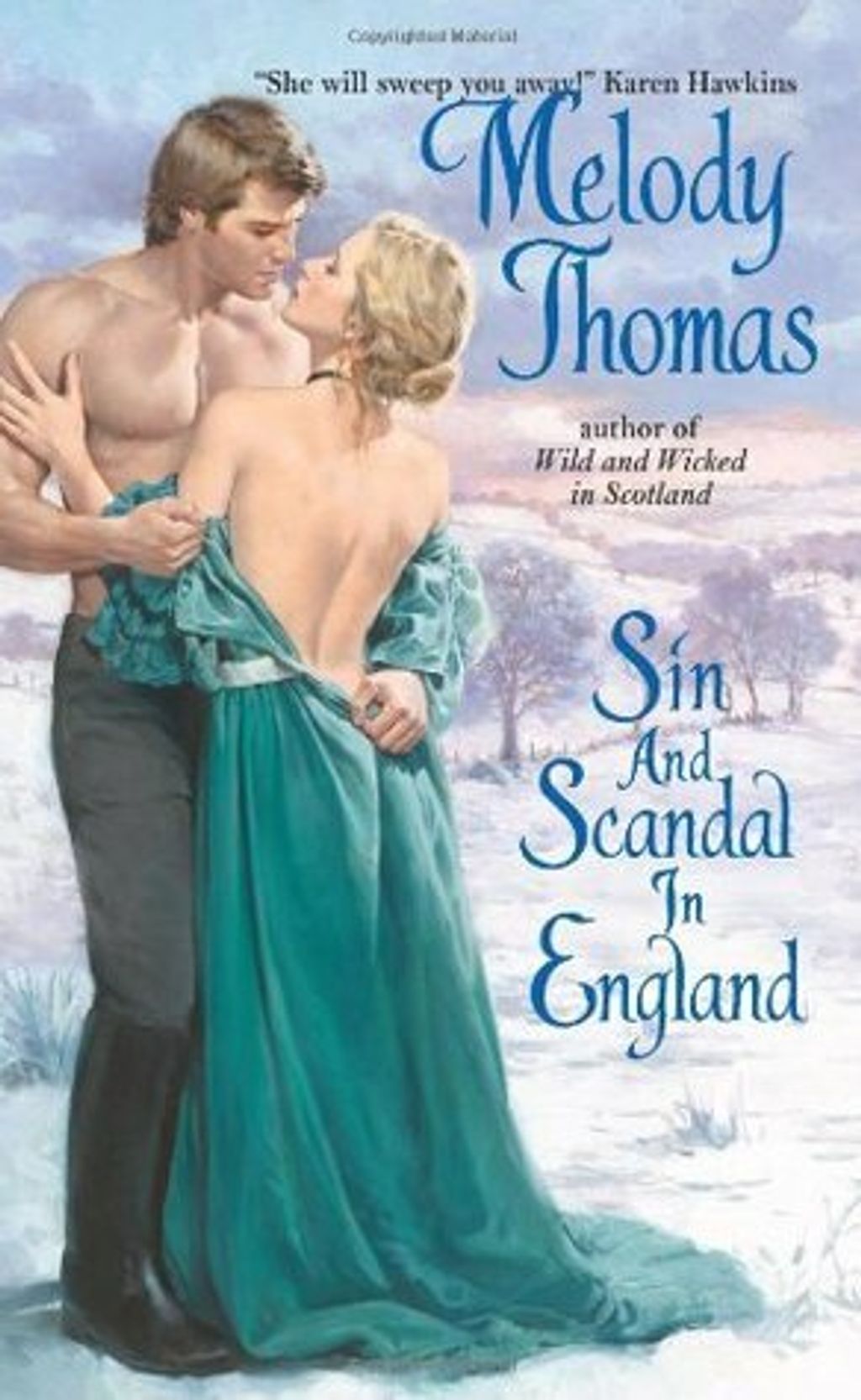 Sin and Scandal in England (Charmed and Dangerous #2)
by Melody Thomas
Goodreads rating: 3.59
Succumbing to sin . . .

Bethany Munro was once madly in love with the dashing Ian Rockwell. Then Ian left on a mission for the Crown, and Bethany was forced to put her heart aside. . . until one glittering night when she spies him across a crowded ballroom, and the feelings she once felt come rushing back. But she has her secrets. . .

. . . and so does he. Sir Ian Rockwell has led a dangerous life and is now a suspect in a crime he did not commit. He never imagined the naïve girl he knew so long ago could be the beauty standing before him now, or that she would be the one who could help him prove his innocence. But in a world of glamour and intrigue, where nothing is as it seems, their perilous game of seduction soon turns into a night of sin, a night where they both discover the only thing more dangerous than passion is falling in love.
Rental RM4 + Deposit RM21