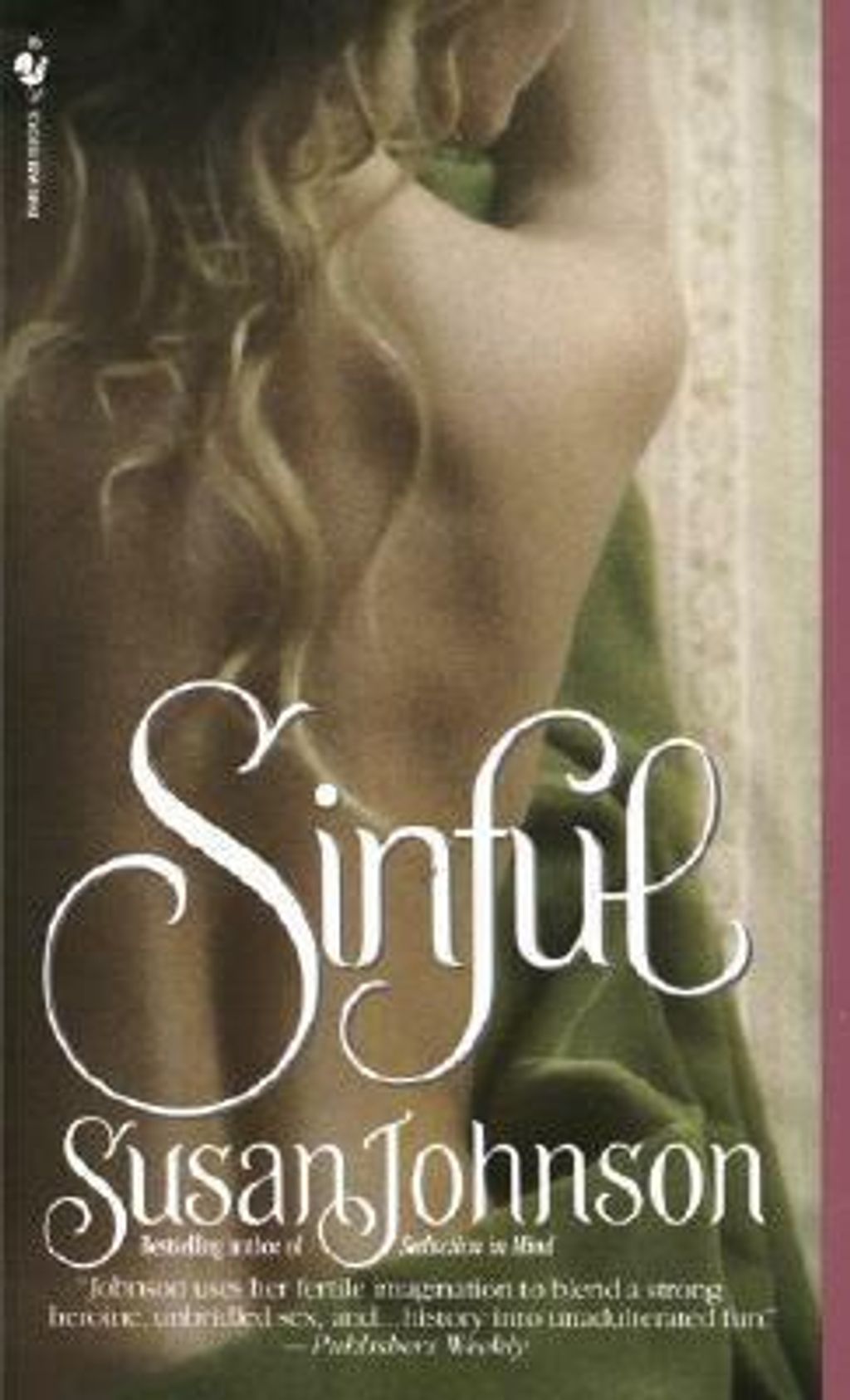 Sinful (St. John-Duras #1)
by Susan Johnson
Goodreads rating: 3.93
He was the most profligate rogue in London, but Sinjin St. John, Duke of Seth, had never met a lady who could bring him to his knees...until Chelsea Fergusson slipped into his carriage, begged him to grant one small favor—and forever changed his life!

He tried to act the gentleman with the delectable minx, but Chelsea needed the rake in him to save her from marriage to a man she didn't love. When she moved impulsively into his arms, desperate to persuade him to help her, Sinjin felt his pursuit of pleasure and his passion for his racing stables pale beside his sudden, fierce longing to possess her.

Swept by sensation and an outrageous wager into unexpected ecstasy, Chelsea lost her heart to a man who vowed he'd never be trapped into marriage—not even for love. But undaunted by the challenge of seducing Sinjin into admitting he wanted her, Chelsea dared him to satisfy his hunger—all the while insisting she wanted no promise of always. Could a spirited vixen who trained and secretly raced thoroughbreds rein in the most eligible bachelor in England?
Rental RM4 + Deposit RM21