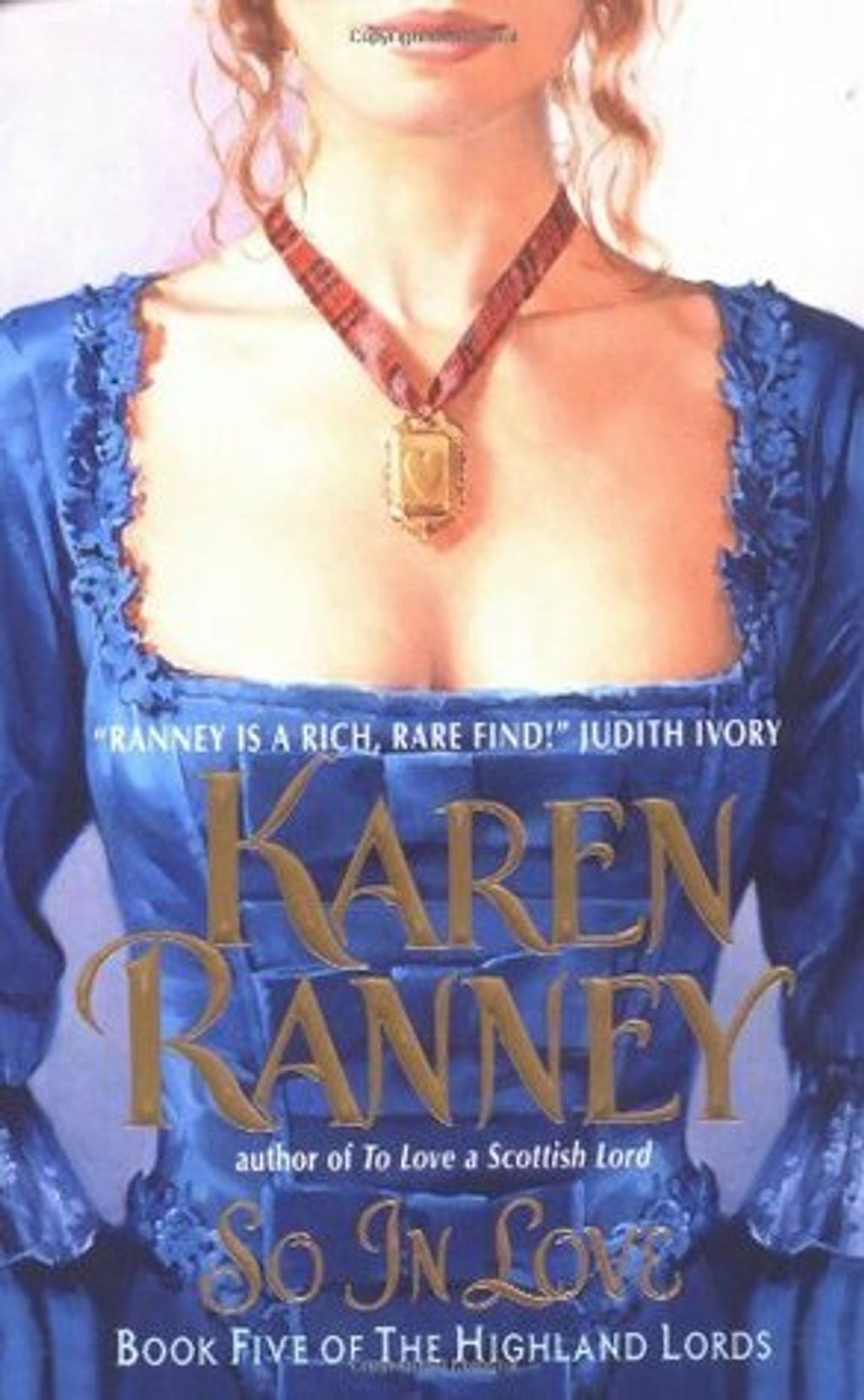 So in Love (The Highland Lords #5)
by Karen Ranney
Goodreads rating: 3.89
Was ever a betrayal so cruel?

Jeanne du Marchand adored her dashing young Scotsman, Douglas MacRae, and every moment in his arms was pure rapture. But when her father, the Comte du Marchand, learned she was carrying Douglas's child, Jeanne was torn from the proud youth without a word of farewell—and separated not long after from her newborn baby daughter. Jeanne feared her life was over, for all she truly cared about was lost to her.

Can the power of love prevail?

Once Douglas believed his lady's loving words—until her betrayal turned his ardor into contempt. He cannot forget, even now, ten years later, when destiny brings her to his native Scotland, broken in spirit but as beautiful as before. His pride will not let him play the fool again, although memories of a past—secret, innocent, and fragile—tempt him. Can passion lead to love and forgiveness?
Rental RM4 + Deposit RM21