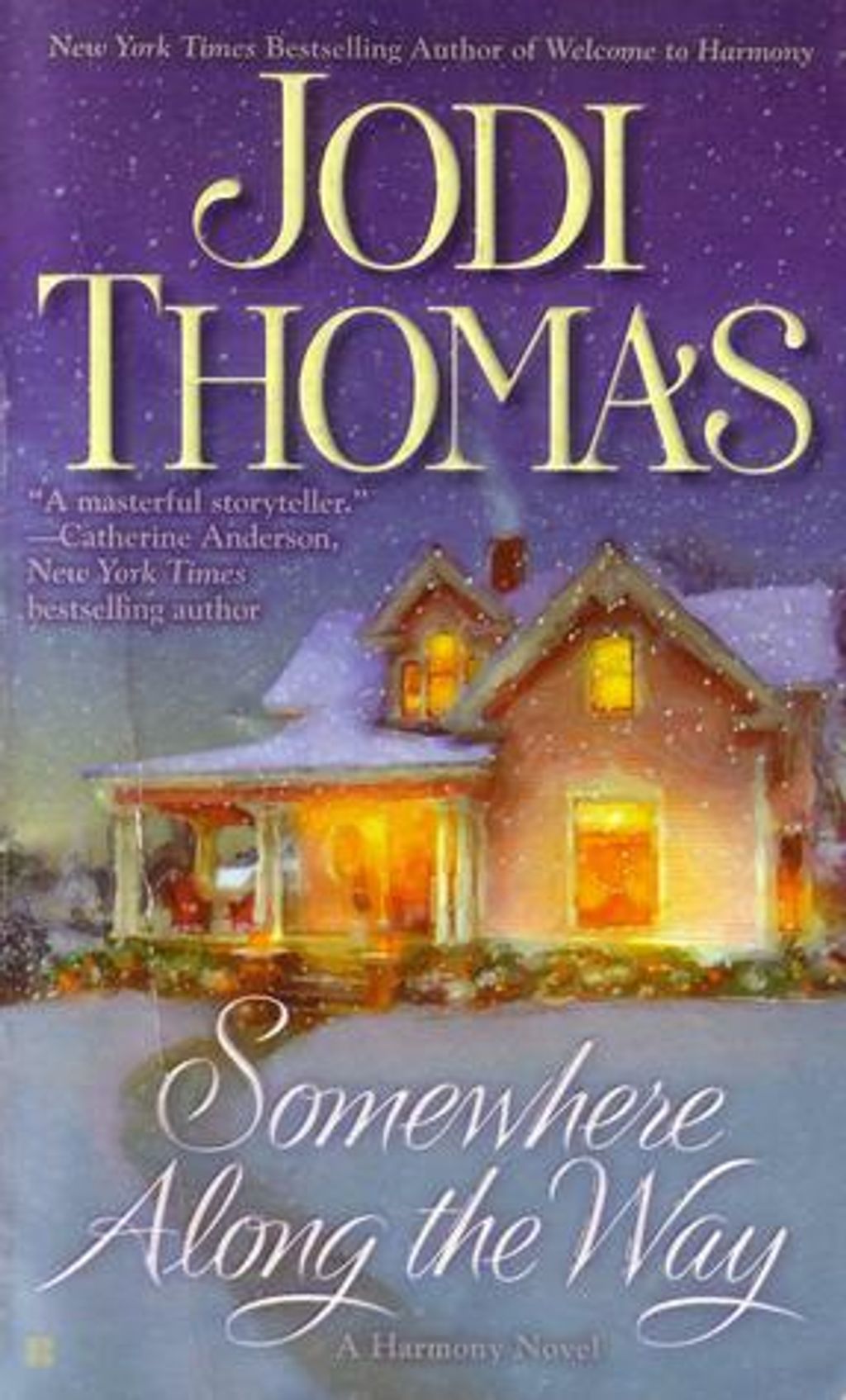 Somewhere Along The Way (Harmony #2)
by Jodi Thomas
Goodreads rating: 4.21
HIDING OUT IN HARMONY

In the two years since she claimed Harmony, Texas, as her home, eighteen-year-old Reagan Truman has found herself drawn to others who have made their way there, too. Gabe Leary, for instance, whose plan to hide out in Harmony is dashed when he becomes the town hero. Then there's Liz Matheson: Vulnerable and fresh out of law school, Liz has never been needed by anyone --- until an unsettling encounter with Gabe changes everything. And there's Liz's brother, volunteer fire chief Hank Matheson, who's starting to wonder whether the town's sheriff, Alex McAllen, will ever set the date to marry him.

As for Reagan, who's been shaped by the loneliness she's known most of her life, she's finally found a place she belongs --- and doesn't want anything to get in her way. But when her life is put in jeopardy and the whole town comes together to save her, she'll discover that trusting the love that's come into our hearts is the greatest gift of all ...
Rental RM4 + Deposit RM21