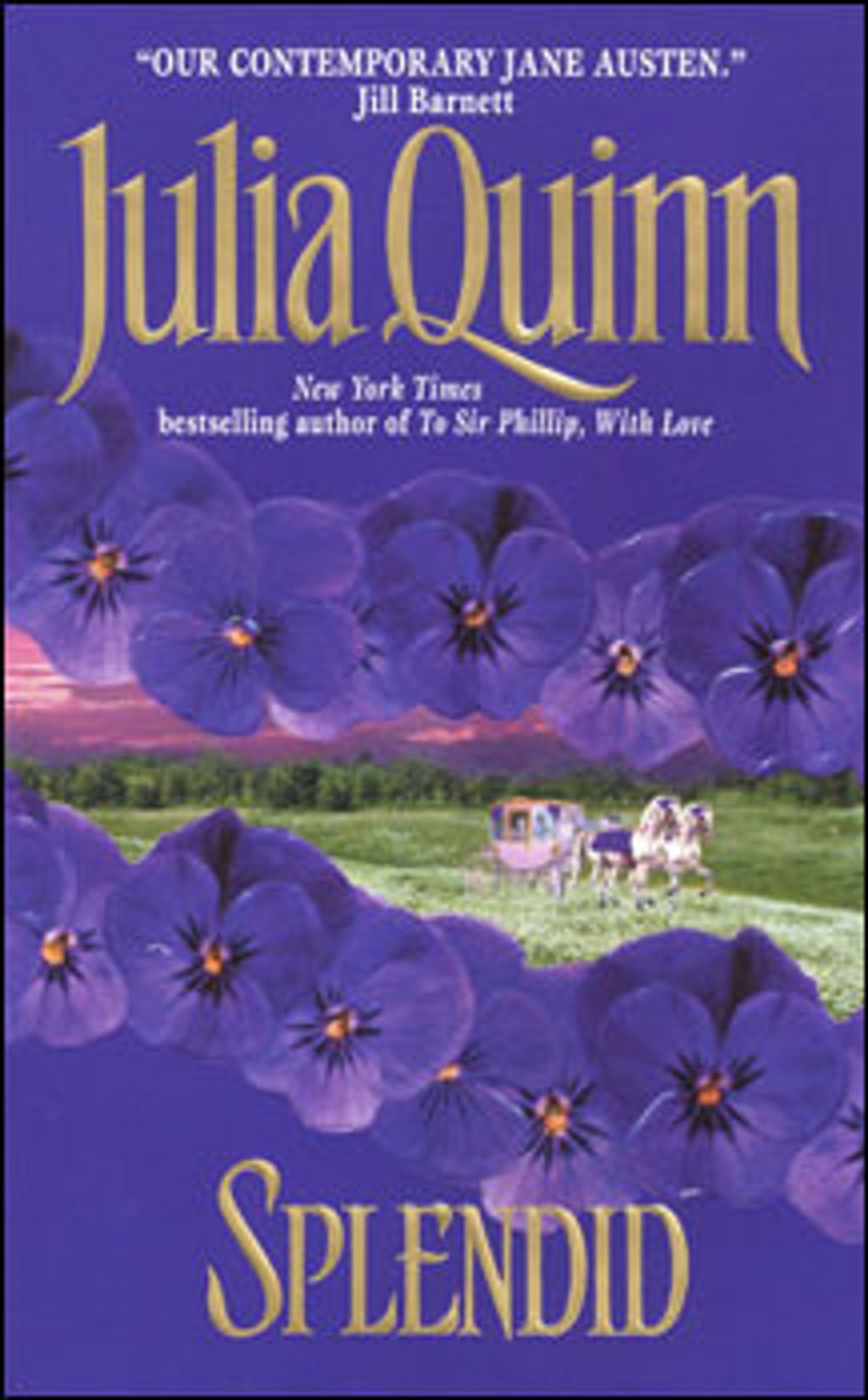 Splendid (The Splendid Trilogy #1)
by Julia Quinn
Goodreads rating: 3.90
There are two things everyone knows about Alexander Ridgely. One, he's the Duke of Ashbourne. And two, he has no plans to marry anytime soon...
That is until a redheaded American throws herself in front of a carriage to save his young nephew's life. She's everything Alex never thought a woman could be—smart and funny, principled and brave. But she's a servant, completely unsuitable for a highborn duke—unless, perhaps, she's not quite what she seems...
American heiress Emma Dunster might be surrounded by Englishmen, but that doesn't mean she intends to marry one—even if she has agreed to participate in one London Season. When she slipped out of her cousins' home, dressed as a kitchen maid, all she wanted was one last taste of anonymity before her debut. She never dreamed she'd find herself in the arms of a dangerously handsome duke... or that he'd be quite so upset when he discovered her true identity. But true love tends to blossom just when one least expects it, and passion can melt even the most stubborn of hearts.
Rental RM4 + Deposit RM21