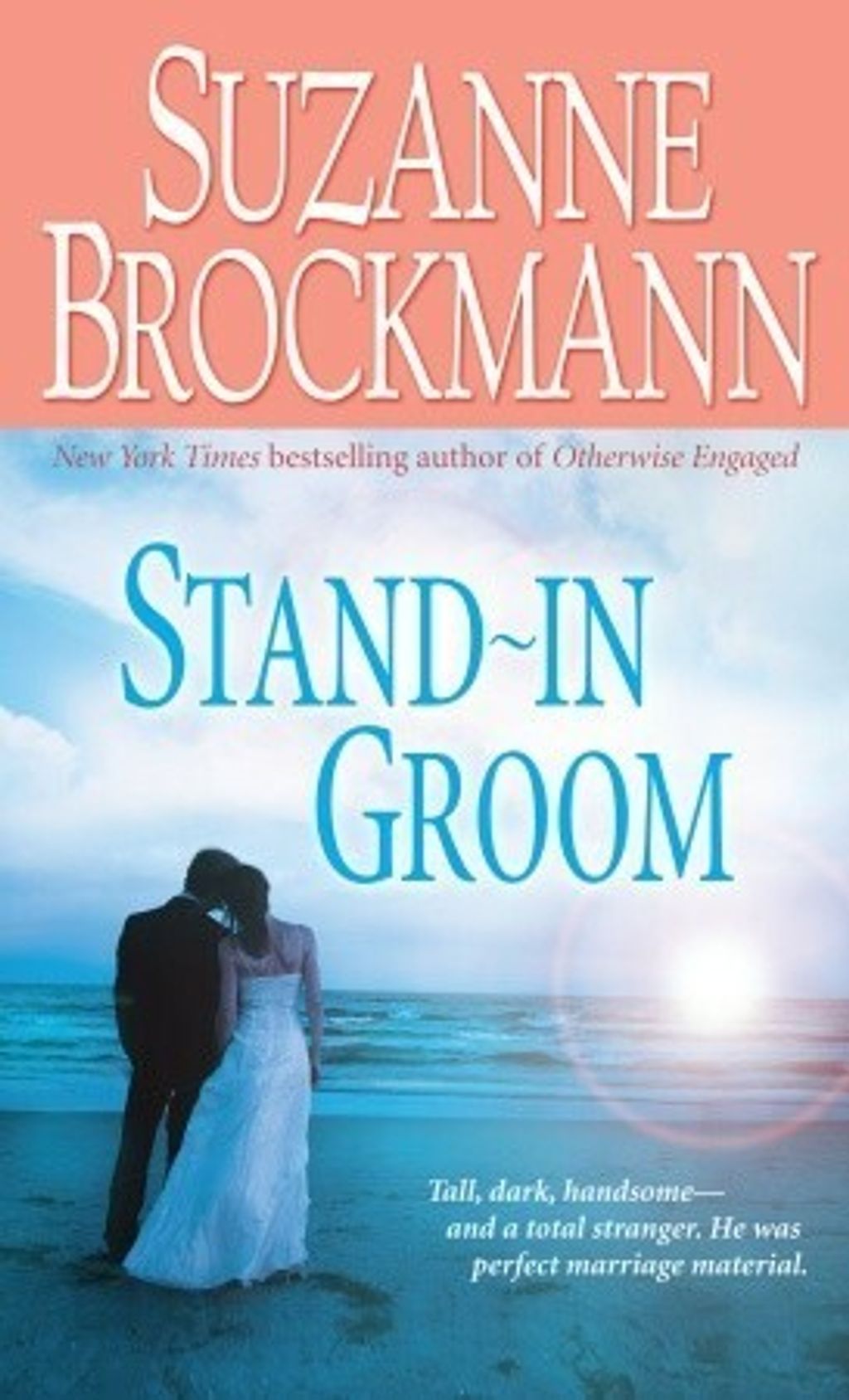 Stand-in Groom
by Suzanne Brockmann
Goodreads rating: 3.63
He was tall, dark, and just dangerous enough to be a woman's dream come true...
Did heroes always come this big and sexy? Chelsea Spencer wondered as Johnny Anziano tackled the muggers who'd stolen her purse! She wasn't used to being rescued, at least not by a gorgeous stranger whose smile was pure temptation. Could this intriguing mystery man help her pull off a risky charade, or would sharing close quarters with a handsome rebel start a fire she couldn't control?
Irresistibly seductive and utterly romantic, Suzanne Brockmann's spirited romp takes a mismatched pair of lovers on a roller-coaster ride with destiny! She'd offered him a deal he couldn't refuse, a chance for a brand-new start, but could he make her believe her heart was the prize he'd vowed to win?
Rental RM4 + Deposit RM21