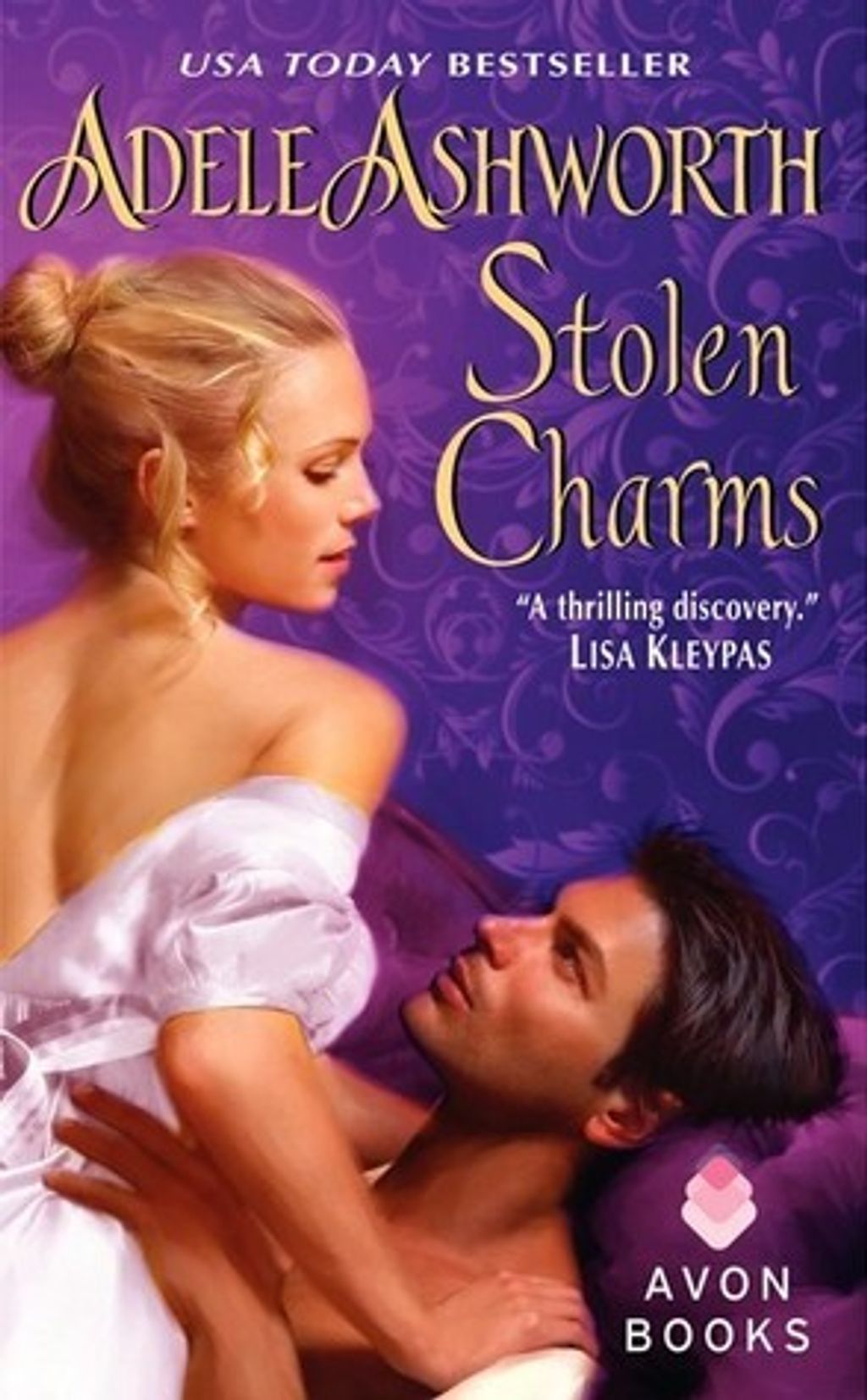 Stolen Charms (Winter Garden #1)
by Adele Ashworth
Goodreads rating: 3.53
A Flawless Beauty

Bored with her pompous suitors, Miss Natalie Haislett longs for romance and adventure. She is inflamed by dreams of the mysterious Black Knight—a daring English thief who has stolen her heart from afar with his legendary exploits. To meet her beloved, she reluctantly appeals to the one man who knows him: the renowned womanizer, Jonathan Drake.

A Priceless Passion

Intrigued by Natalie's loveliness, Jonathan agrees to take her to France where the Black Knight is rumored to be. To allay suspicion, they travel in the guise of a married couple, sharing intimacies that blossom into friendship and kisses that stoke a reckless hunger.

A Thief of Hearts

When a necklace of precious emeralds is brazenly stolen at a party they attend, Natalie knows that the Black Knight is near. But she doesn't realize that the man of her dreams has already seen inside her heart—and has vowed to possess it.
Rental RM4 + Deposit RM21