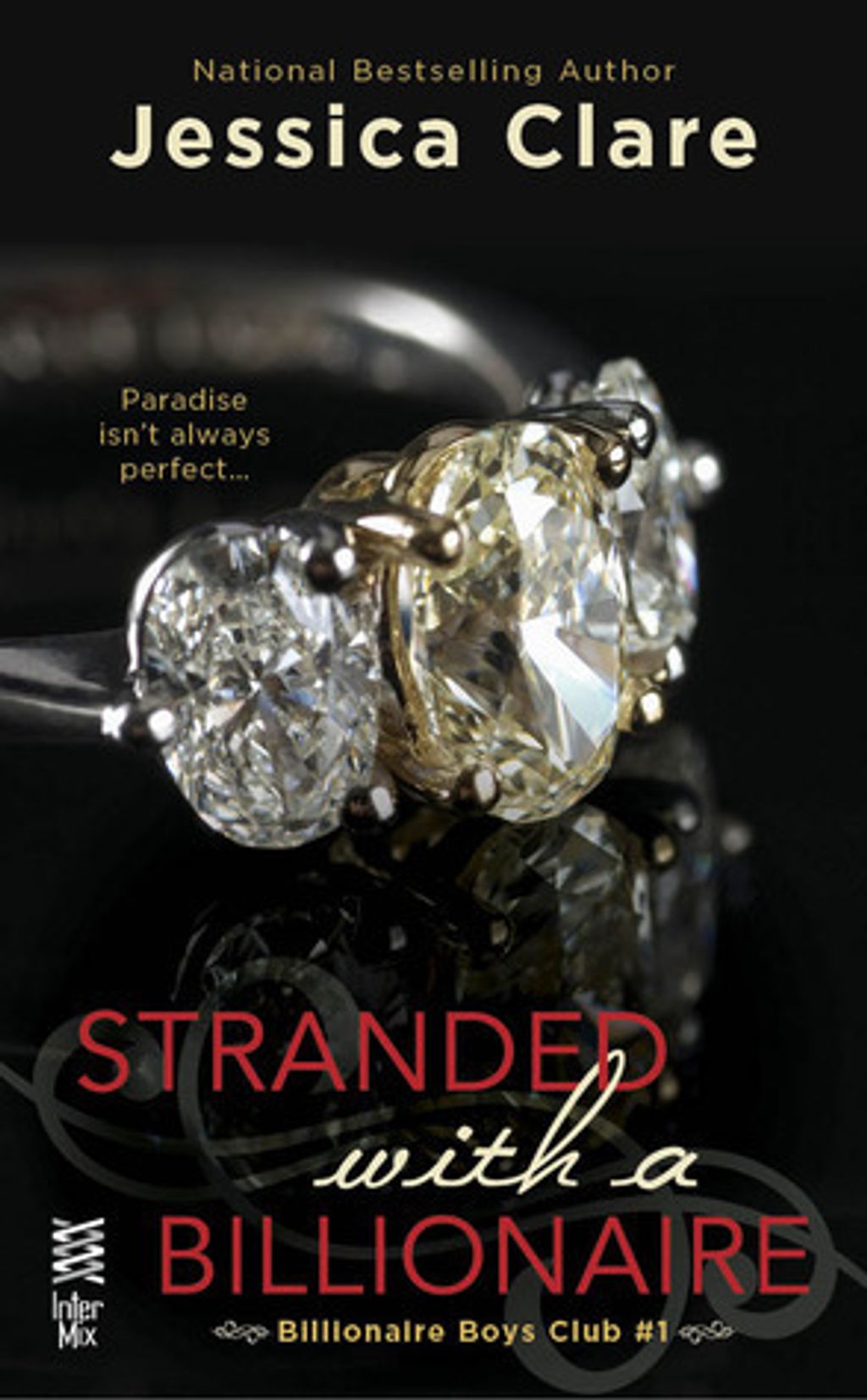 Stranded with a Billionaire (Billionaire Boys Club #1)
by Jessica Clare
Goodreads rating: 3.83
The Billionaire Boys Club is a secret society of six men who have vowed success – at any cost. Not all of them are old money, but all of them are incredibly wealthy. They're just not always as successful when it comes to love…

Billionaire Logan Hawkings needs a vacation.
He's had a rough time after the death of his father and the betrayal of his fiancée. But with a visit to a recent business acquisition—a private island resort in the Bahamas—he has a chance to mend his broken heart.
When a hurricane blows in, a misplaced passport and a stalled elevator bring Logan together with an unusual woman named Bronte. She's unlike anyone he's ever met—down to earth, incredibly sensual, and even quotes Plato.
She also has no clue that he's rich…

Bronte Dawson, a waitress from the Midwest, is stranded with the hotel's domineering yet sexy manager Logan. What's the harm in a little fling when it's just the two of them, alone in paradise? But after several steamy island nights in Logan's arms, Bronte's ready to give her heart—and her body—to the man in charge.

But she soon discovers there's more to Logan than he's told her…a billion times more. Now, Bronte's caught in a whirlwind affair with one of the world's most powerful men. But can their love endure their differences or will it all just blow over?
Rental RM5 + Deposit RM20