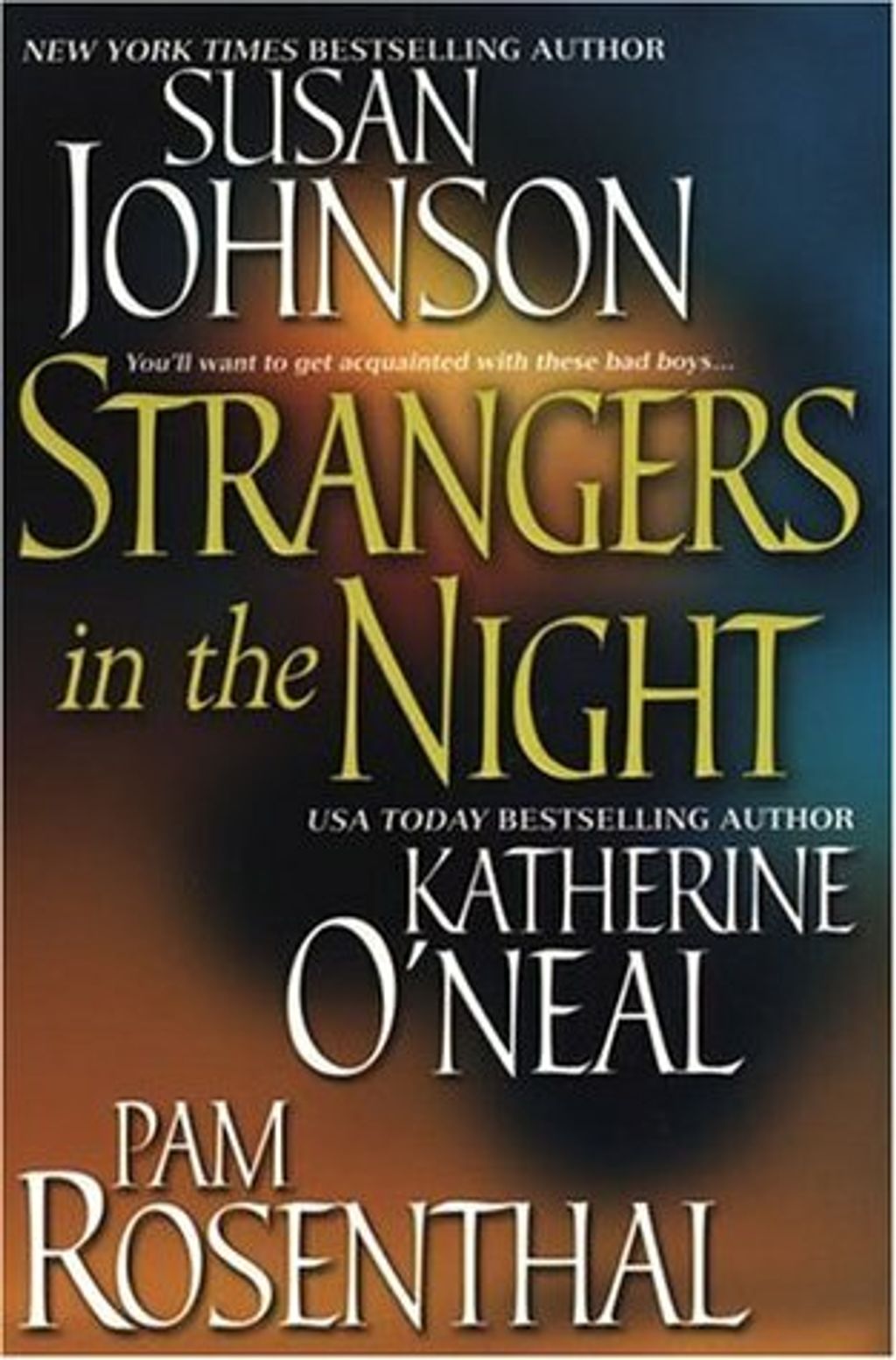 Strangers In The Night
by Susan Johnson, Pam Rosenthal, Katherine O'Neal
Goodreads rating: 3.61
Contents:
Natural attraction / by Susan Johnson --
Fool me once / by Katherine O'Neal --
A house east of Regent Street / by Pam Rosenthal.

Susan Johnson - To the fashionable world, Viscount Priestley is known for his utter lack of morals, his wicked wit, and his unfailing talent at seducing, any woman who strikes his fancy-and then discarding her come morning. But the viscount has never met anyone like Nicky Wemyss. A woman who dresses as a man and immerses herself in science...

Katherine O'Neal - It's 1933, and Kate Frost is the most creative flim-flam artist in all of East London - until she meets her match in the ruthless, rakishly handsome Rhys. But when these two thieves fall prey to their own deceptions, there's no telling who is fooling whom...and who is no longer pretending at all...

Pam Rosenthal - The war with Napoleon over, seaman jack Merion has turned his attentions and his newfound prize money toward real estate, specifically a house east of Regent Street that was once a fashionable brothel. Like Jack, the mysterious Miss Myles has come up in the world the hard way, and she knows how to get what she wants. To gain the property they both want, she's willing to meet all of jack's terms - with pleasure...
Rental RM4 + Deposit RM21