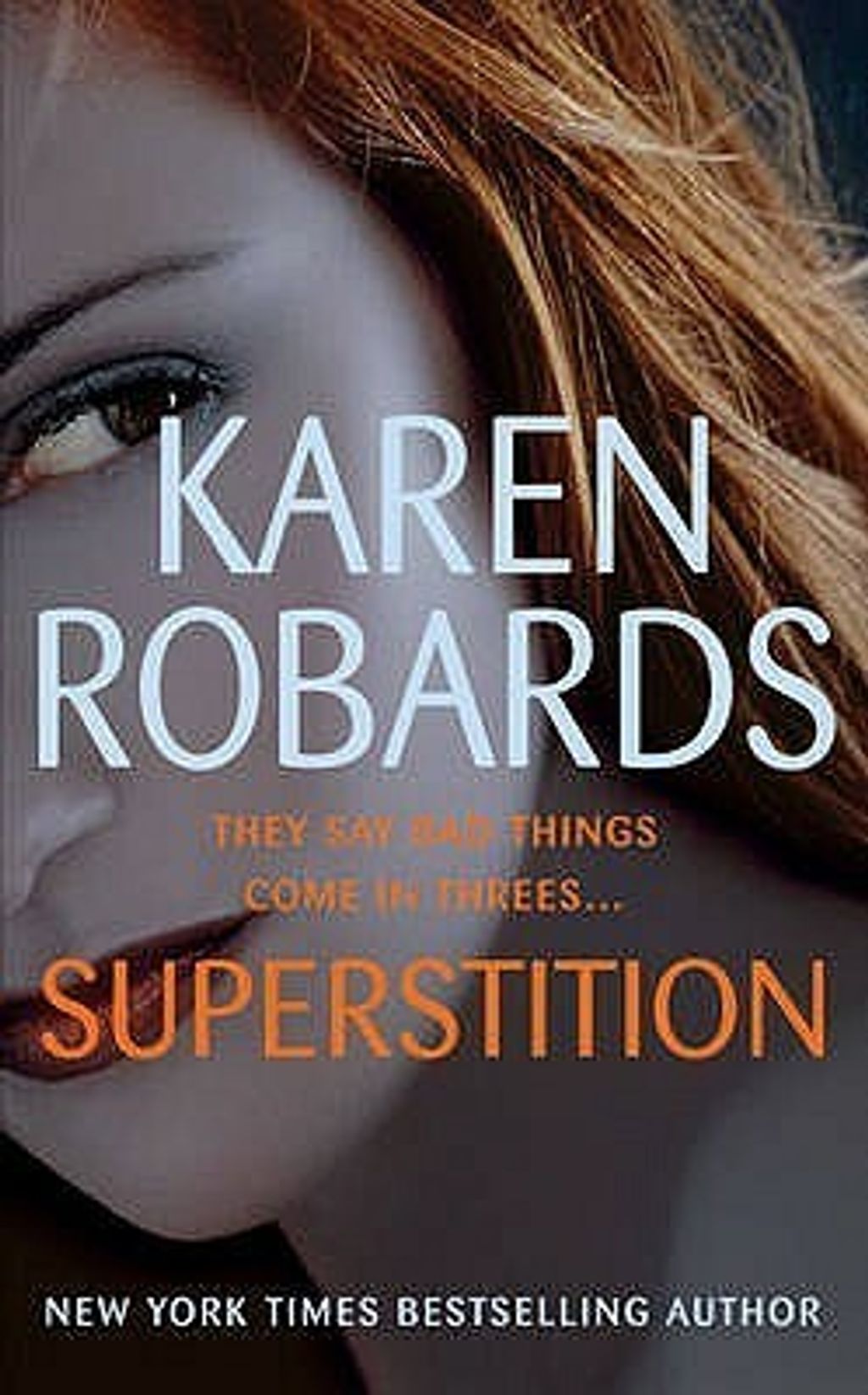 Superstition
by Karen Robards
Goodreads rating: 3.74
Sparks fly when a brutal killer comes out of hiding...

Fifteen years ago idyllic Pawley's Island, South Carolina, was rocked by the unsolved, grisly murder of teenager Tara Mitchell and the subsequent disappearance of her two friends.

Since then, all who have lived in the mansion where it happened have fled, claiming that the dead girls haunt the house.

Sensing her big break, reporter Nicky Sullivan attempts a live television seance to contact the girls. But during the broadcast a woman is murdered - in exactly the same way as Tara was all those years ago.

As an attraction grows between Nicky and enigmatic police chief, Joe Franconi, another identical murder occurs. Only, this time there's a note...

Is the original killer back to claim three more lives? If so, could Nicky be the next victim?
Rental RM4 + Deposit RM21