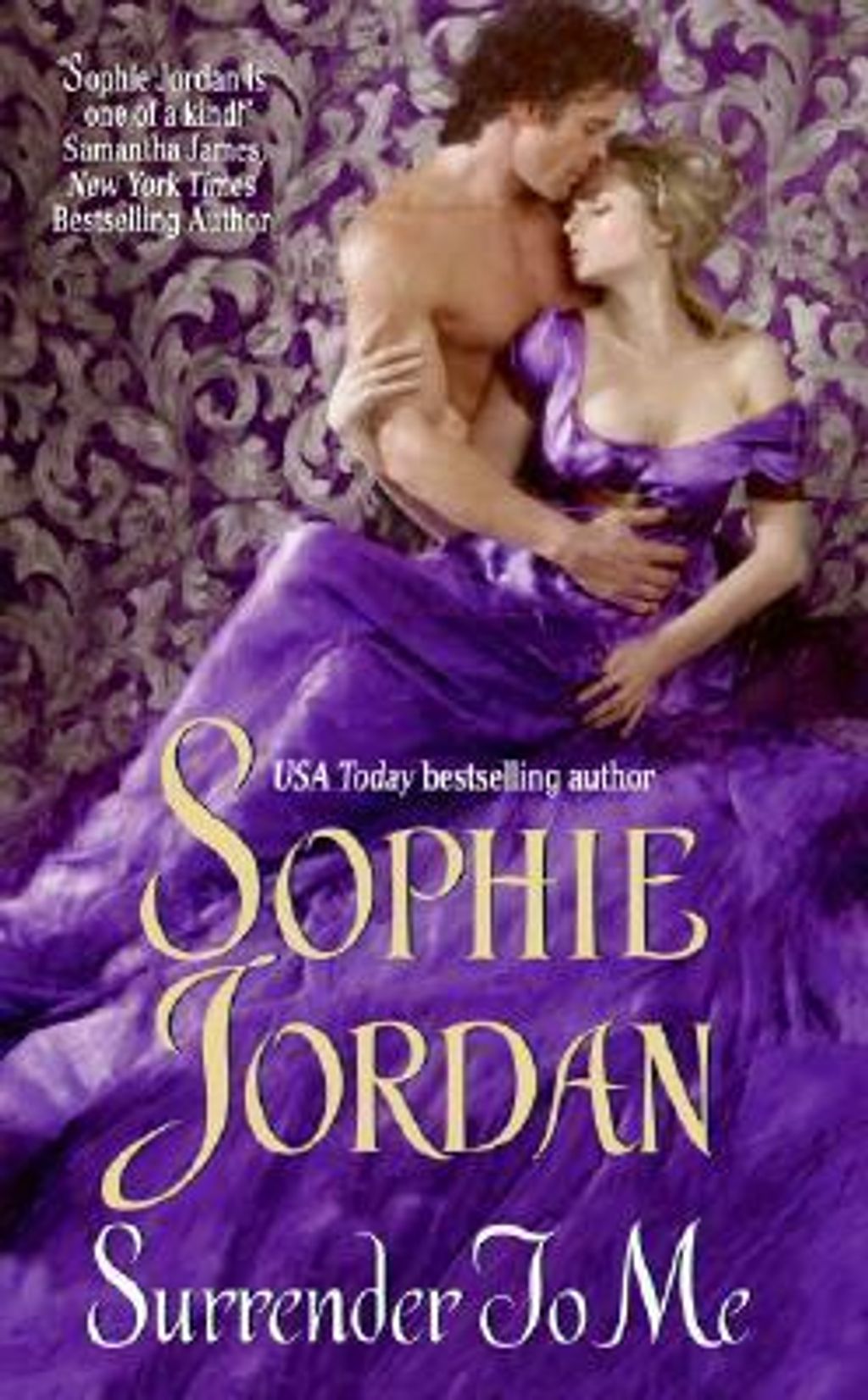 Surrender to Me (The Derrings #4)
by Sophie Jordan
Goodreads rating: 3.64
She had lost nearly everything . . .

When a terrible tragedy left her penniless and alone, Lady Astrid Derring did whatever it took to survive. She fired half her staff, borrowed gowns, and subsisted on cucumber sandwiches from the galas she attended. She endured the wagging tongues of the ton and the indecent proposals from noblemen who deemed her ripe for the plucking. Finally, she finds a way to escape the shame and restore her good name. But it will require a dangerous journey to Scotland, where she will come face-to-face with danger . . . and a sinfully handsome rogue who may be the greatest threat of all.

Any gentleman would lend his hand to a lady in distress, but handsome, rough-hewn Griffin Shaw is no gentleman, and Astrid is far from safe in his company. Accompanying her through the Highlands is a small price to pay for luring her into his bed. Entranced by her boldness, enchanted with her beauty, he is determined to thaw her cold heart. However, he soon finds himself wanting more than a brief affair with the proper lady. Nothing less than the total surrender of her heart will satisfy him.
Rental RM4 + Deposit RM21