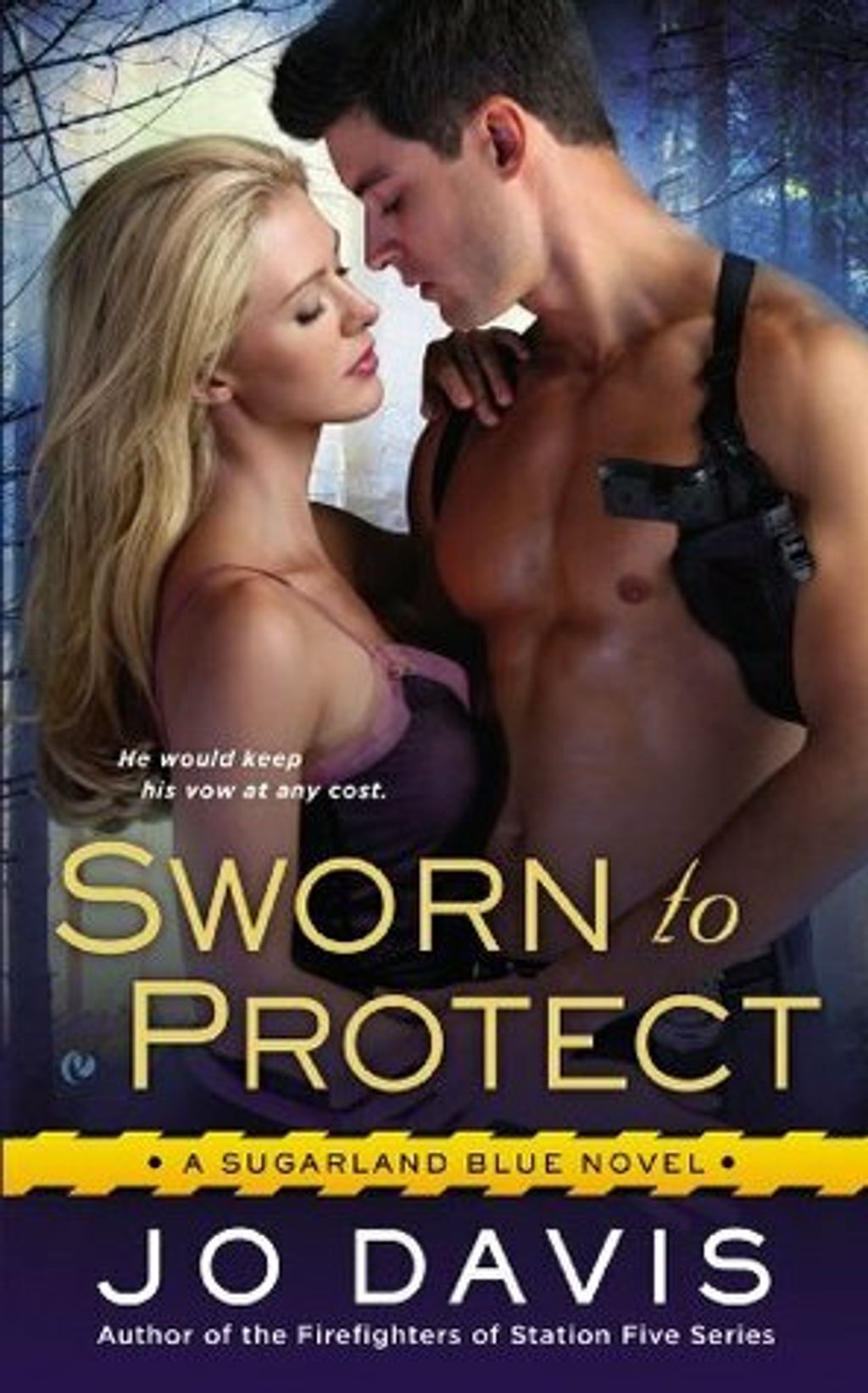 Sworn to Protect (Sugarland Blue #1)
by Jo Davis
Goodreads rating: 3.89
Sugarland loves their men in blue, especially Detective Shane Ford. But Shane's mission to protect and to serve has just gotten personal…

Detective Shane Ford, Sugarland's favorite cop, has been blindsided by the sudden death of his best friend, NFL star Brad Cooper, and becoming the legal guardian of Brad's son, Drew—a bitter, angry sixteen-year-old with a dangerous secret. Shane is determined to pry the truth from Drew, but only manages to alienate him—and winds up going head to head with Juvenile Detective Daisy Callahan, whose job is to protect the teen's best interests.

Shane has always been drawn to Daisy's beauty and strength, but he's determined not to allow their intense attraction to interfere with his duty ever again. It's a vow that will prove difficult to keep, as the realities of Shane and Daisy's blossoming love and their growing bond with the grieving teen propel Shane headlong into danger for the new family he's sworn to protect.
Rental RM4 + Deposit RM21