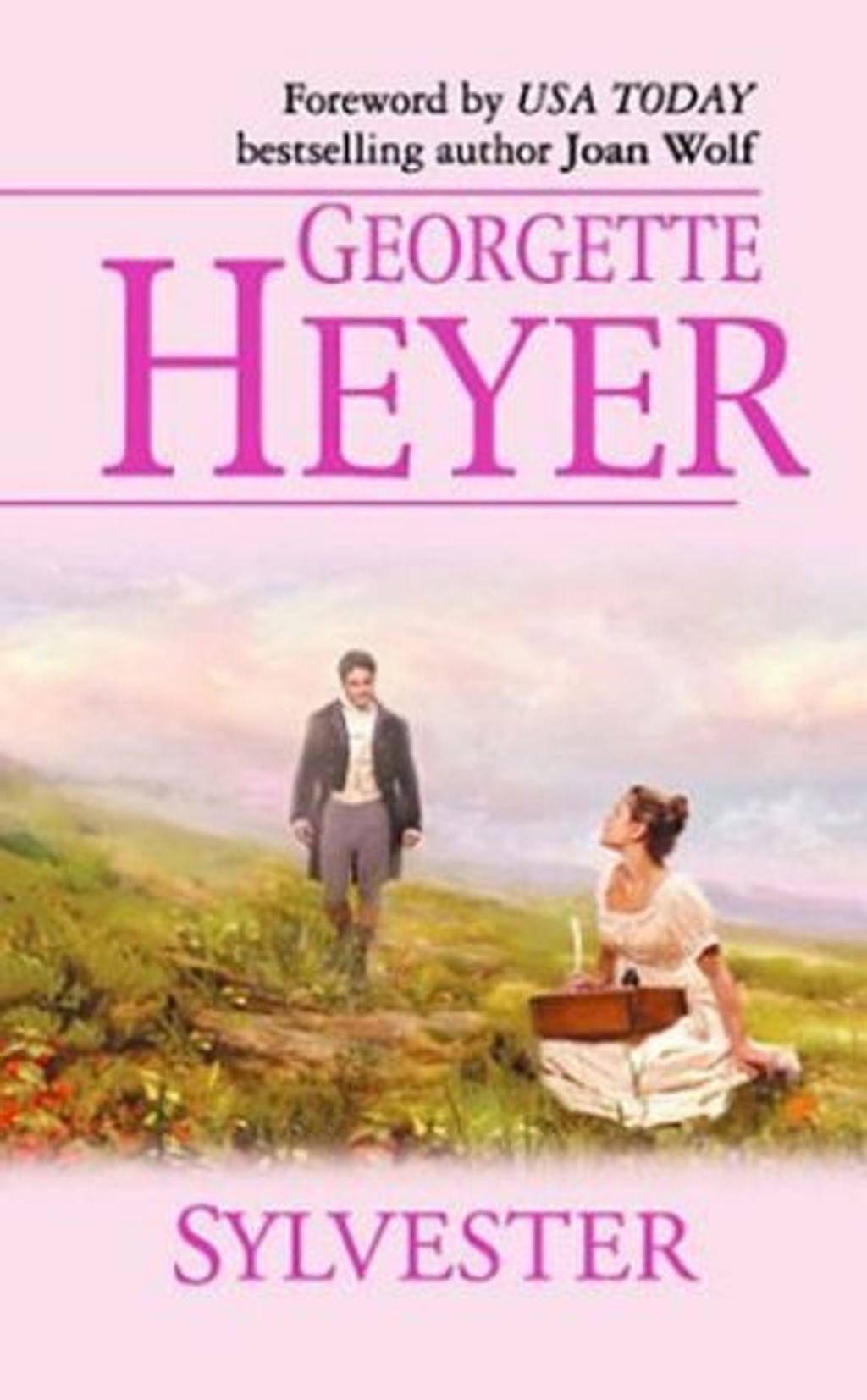 Sylvester
by Georgette Heyer
Goodreads rating: 4.13
When the news went out that Sylvester Rayne, the elegant, impeccable Duke of Salford, was seeking a wife, all England was aflutter! Lord Sylvester is a polished bachelor who has stringent requirements for his future wife -- she must be well-born, intelligent, elegant and attractive. And of course she must be able to present herself well in high society. But when he is encouraged to consider Phoebe Marlow as a bride, Sylvester is taken aback by the coltish woman who seems to resent him...

The first time Sylvester met Phoebe, he found her dull and insipid. Phoebe, was a hoydenish country miss with literary aspirations. And when she was snubbed by the Duke, and she thought he was insufferably arrogant. In fact, she deemed him the most arrogant rake she'd ever met. In secret, she'd fashioned the villain and a knave in her romance novel unmistakably after Sylvester!

Phoebe meets none of Duke's criteria for a fiancee. But when Phoebe ran away, she got his attention and fancy. Intrigued Sylvester decides that if Petruchio could tame Katherine, he had no doubt he could tame Phoebe. And when a series of unforeseen events leads them to be stranded together in a lonely country inn, they are both forced to reassess their hastily formed opinions, and they begin to discover a new-found liking and respect for each other, and they find striking up an unusual friendship.

Phoebe discovers that the duke isn't the villian she first thought. And Sylvester stumbles upon something he never dared hope for... But what Sylvester doesn't know is that Phoebe has just published a novel - a novel in which all London will recognize him. But how could she guess her book would be a scandalous success? Or that the man she had cast as a villain would become the heartbreaking hero of her dreams?
Rental RM4 + Deposit RM21