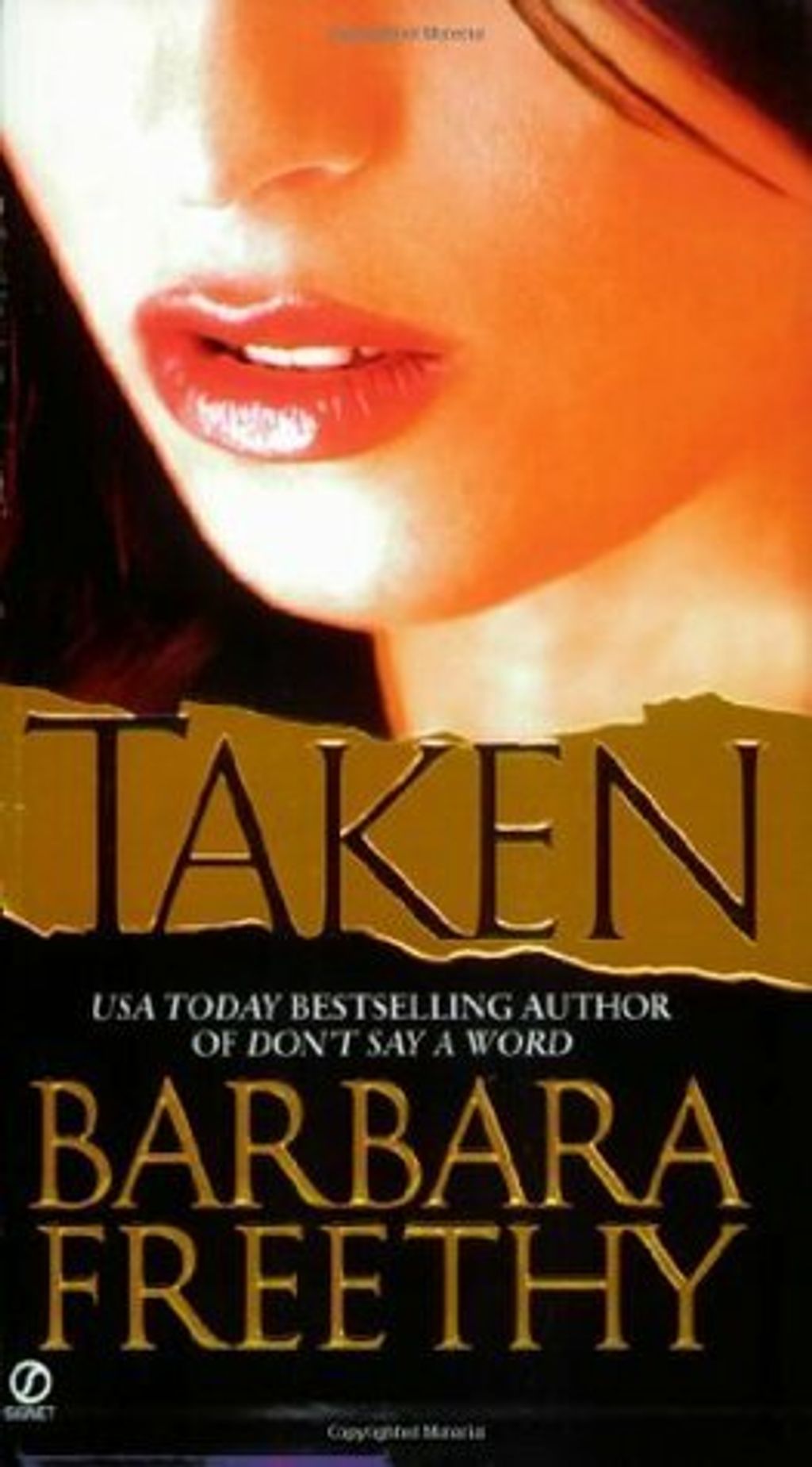 Taken (Deception #1)
by Barbara Freethy
Goodreads rating: 3.96
Kayla Sheridan had longed for love, marriage and a family. Now, after a miraculous whirlwind courtship with the man of her dreams, she is his wife. But on their wedding night, he vanishes, leaving Kayla with the bitter realization that her desire has made her an easy mark for deception.

Nick Granville has an ingrained sense of honor and an intense desire to succeed in building the world's most challenging high-tech bridges. But when he crosses paths with a ruthless con man, he's robbed of everything he values, including his identity. With nothing left to lose, he'll risk any danger to clear his name and reclaim his life.

Thrown together by fate, Kayla and Nick embark on a desperate journey toward the truth — to uncover the mysterious motives of an ingenious and seductive stranger who boasts he can't be caught … and to reveal the shocking secrets of their own shattered pasts.
Rental RM4 + Deposit RM21