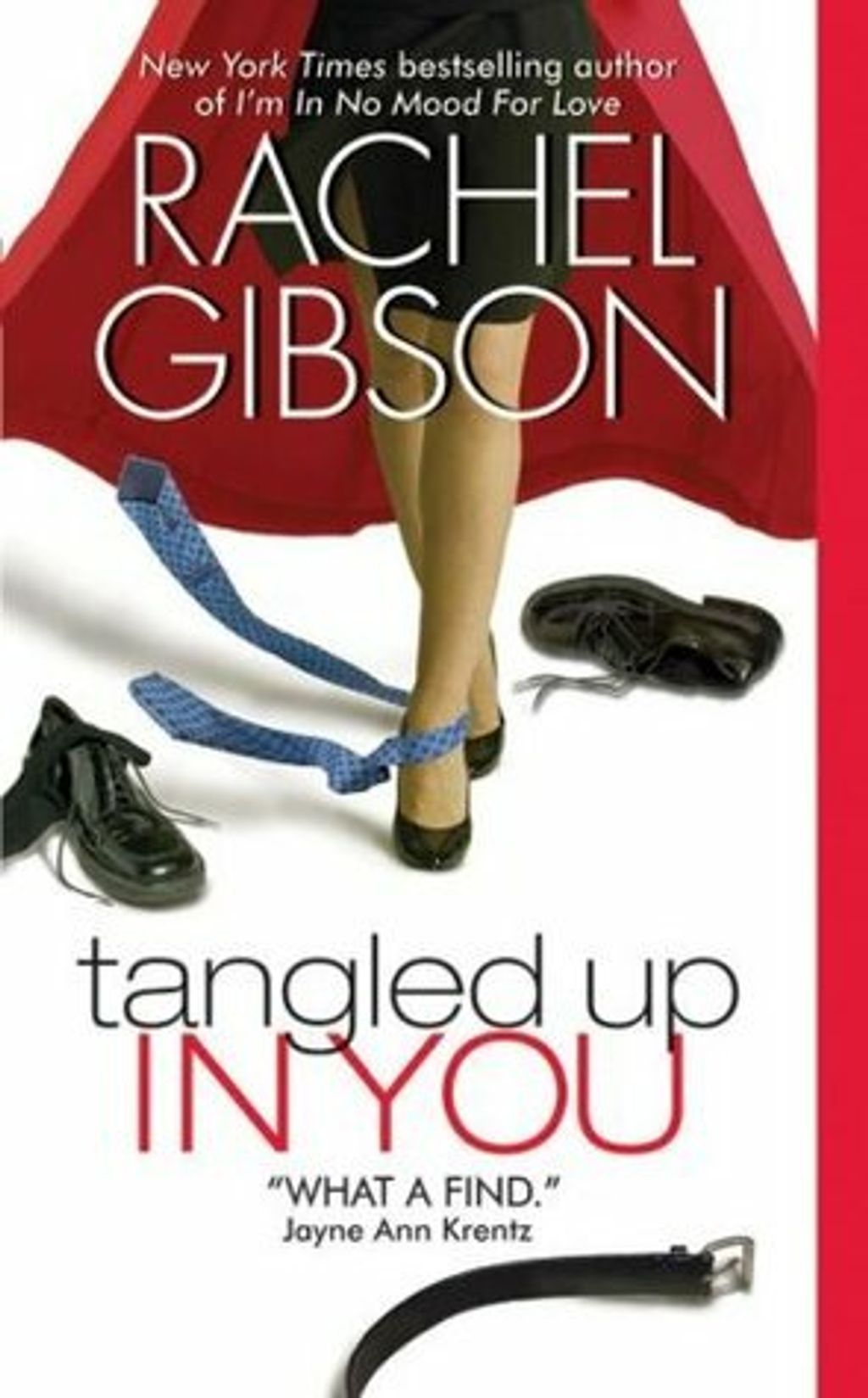 Tangled Up In You (Writer Friends #3)
by Rachel Gibson
Goodreads rating: 3.95
Maddie Dupree isn't in Truly, Idaho, looking for a husband, a boyfriend, or anything in between.

Maddie is determined to uncover the untold story about the town's sordid past--her past. As a child, Maddie lost everything, and now she's back at the scene of the scandal--a local establishment that's always belonged to the Hennessys--determined to uncover the truth, and nothing is going to stand in her way. Especially not a black-haired, blue-eyed Hennessy.

Everyone in Truly knows that the Hennessy men are irresistible, and the current owner, Mick, is no exception. His late father was a skirt-chasing heartbreaker who ended up causing disaster for two families. So far, Mick's managed to keep the ladies in line, but when he claps eyes on Maddie, with her luscious curves and tempting lips, he can't resist getting tangled up with her.

But Maddie is keeping secrets, not the least of which is her true reason for being in town. And when Mick discovers what`s really going on, there is going to be a whole lot of trouble in Truly.
Rental RM4 + Deposit RM21