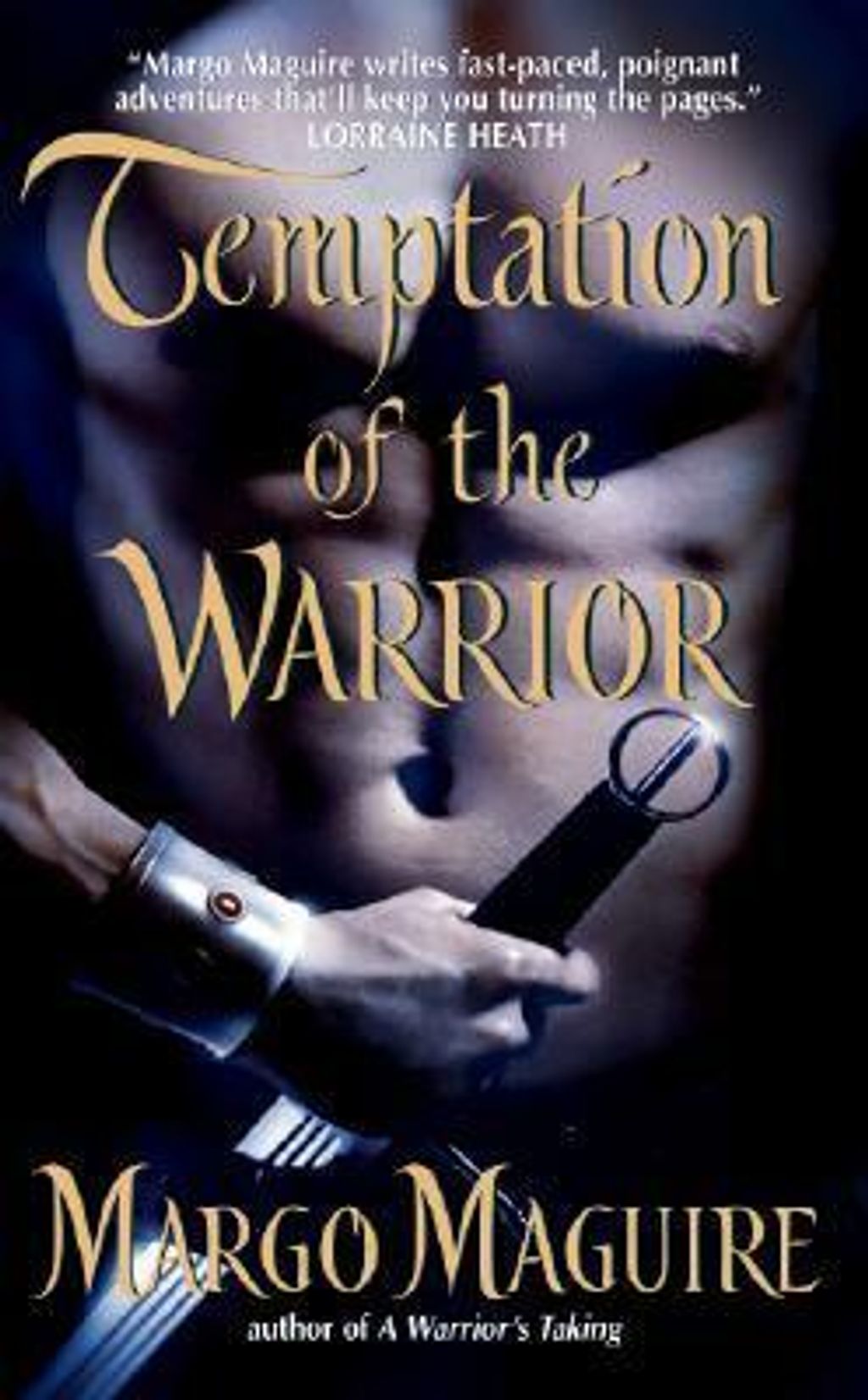 Temptation of the Warrior (Warriors #2)
by Margo Maguire
Goodreads rating: 3.52
A new land, a new time . . .

To protect his people from a great evil, Merrick Mac Lochlainn, newly crowned high chieftain of his clan, must travel forward in time nearly 1,000 years. But when he awakens in nineteenth-century England, he has no memory of his mission to save his race, nor can he recognize Jenny Keating, the spirited young beauty who calls herself his wife.

A new love . . .

Orphaned and on the run from a cruel headmaster, vulnerable and alone, Jenny never dreamed of being rescued by any man, much less a chivalrous and handsome warrior like Merrick. Drawn to his powerful physique and mysterious ways, she begins a dangerous deception and poses as his beloved. But her feelings of desire are all too real. Together they will battle a dark threat that jeopardizes their very lives, all the while tempting each other with a passion too powerful to resist.
Rental RM4 + Deposit RM21