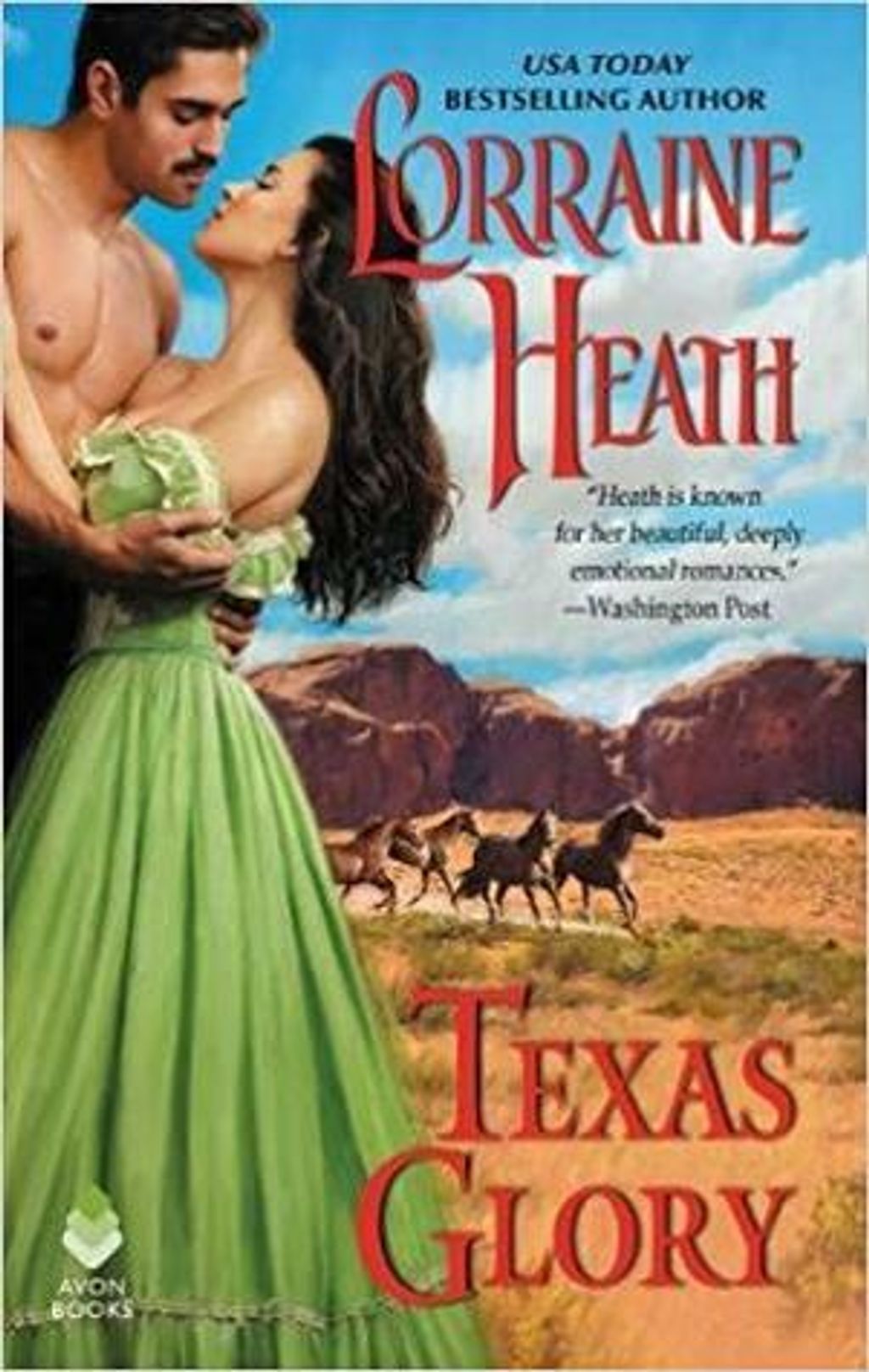 Texas Glory (Texas Trilogy #2)
by Lorraine Heath
Goodreads rating: 4.05
She was given to a stranger...

Cordelia McQueen was a virtual prisoner in her father's house. Until everything changed when she was shamelessly traded in a battle for land and water rights, and thrust into an unfamiliar world as the bride of Dallas Leigh.

He belonged to the land...

Dallas had given his life to the land. Now he aimed to put West Texas on the map. But as he gazed into the eyes of the lovely stranger who belonged to him, he caught a glimpse of another ambition—a warm, radiant desire of the heart. Was this the woman who would walk beside him as, together, they carved out a rich future with all the promise of love?
Rental RM4 + Deposit RM21