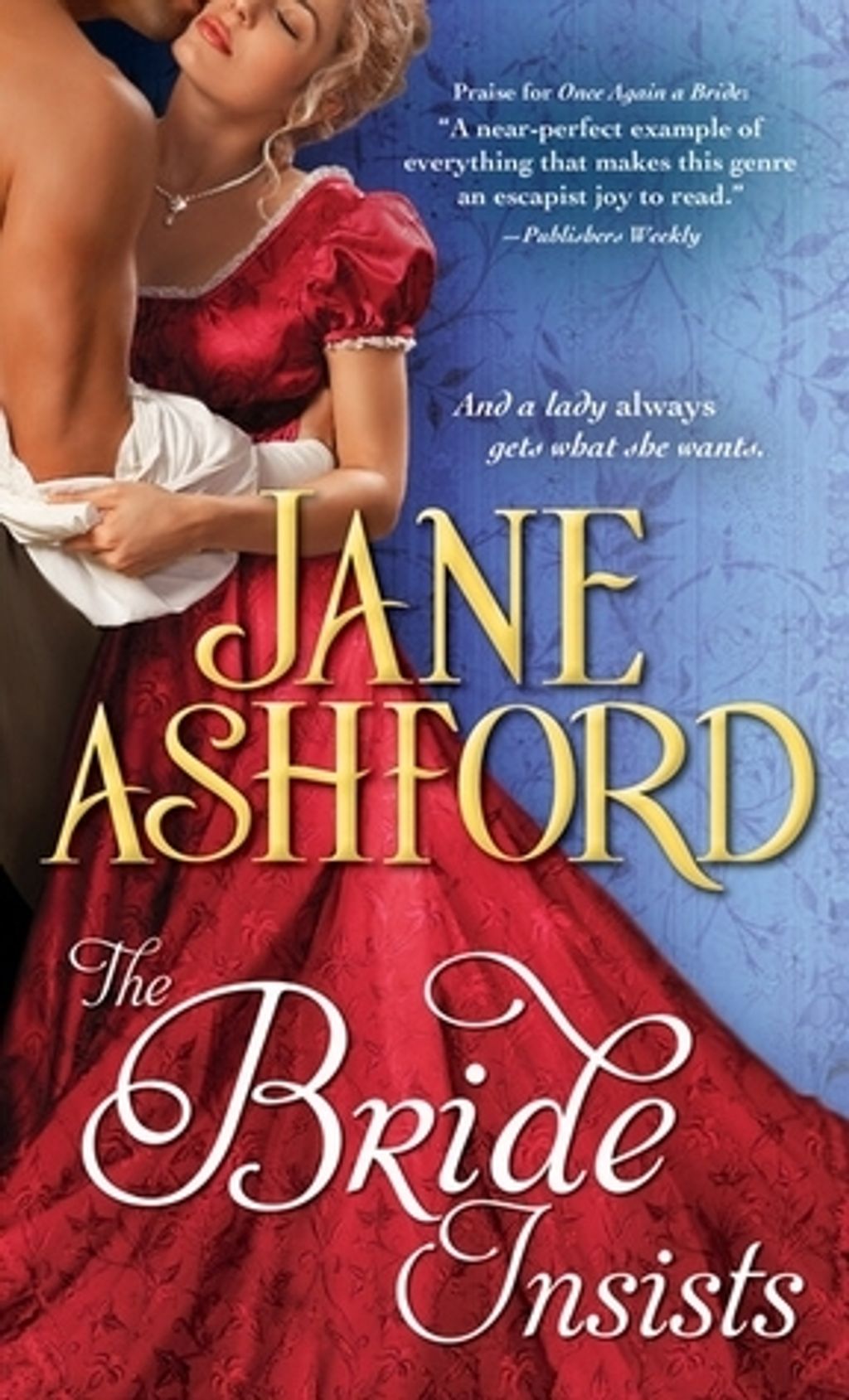 The Bride Insists
by Jane Ashford
Goodreads rating: 3.25
When governess Clare Greenough learns she's inherited a fortune, the good news comes with a catch: it will be held by her cousin until Clare can find a husband.

To stave off ruin, Jamie Boleigh, the seventh Baron of Trehearth, agrees to marry Clare under the condition that she keeps the money, a provision he hopes to overturn. Their passionate relationship becomes a battle of wills.

When the cousin tricks Jamie into betraying his wife, he'll have to prove the truth or lose her forever.
Rental RM4 + Deposit RM21