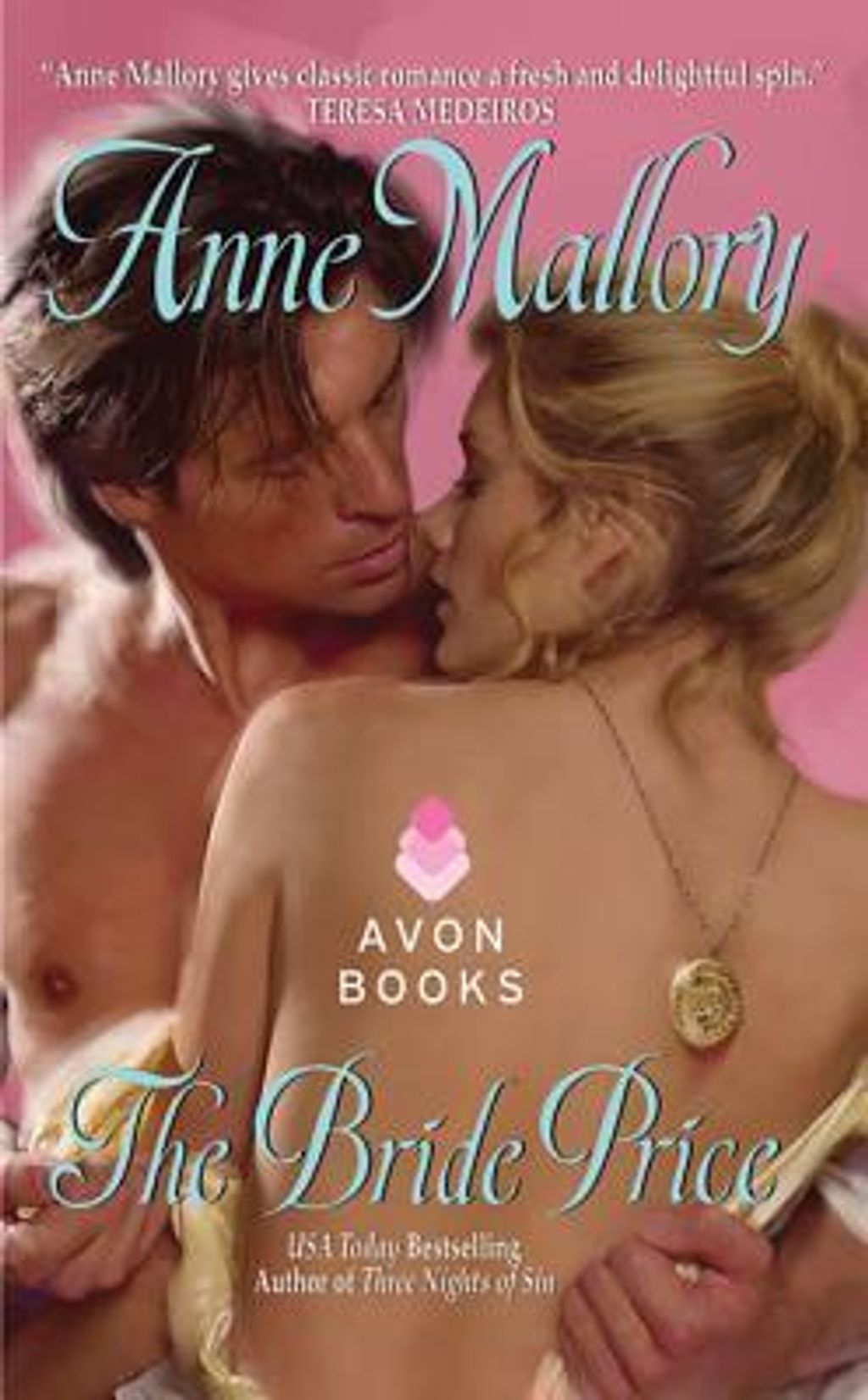 The Bride Price
by Anne Mallory
Goodreads rating: 3.70
Sebastien Deville, the debauched, dangerously handsome illegitimate son of the Duke of Grandien, has waited his whole life for revenge—and suddenly it is there for the taking. A competition sponsored by the ing has all the ton talking. The winner will receive an immense fortune, a newly created title, sponsorship, and a well-born bride—everything Sebastien needs to reclaim his mother's stolen lands and to wield the colossal power itching beneath his fingertips. His victory is all but assured . . . until he meets Caroline.

Caroline Martin knows all about Sebastien, the legendary heartbreaker who leaves women weeping in his wake, and she is determined not to see him win the competition in which he would claim her friend as his bride. Yet sabotage is so very hard to concentrate on when the target's searing glances promise incredible pleasure and his skillful hands vow unimaginable desire. She knows the danger he presents, the temptation he offers, yet she is willing to risk everything for all she holds dear.

But Sebastien Deville will do anything to win . . . and Caroline's heart may become the ultimate prize.
Rental RM4 + Deposit RM21