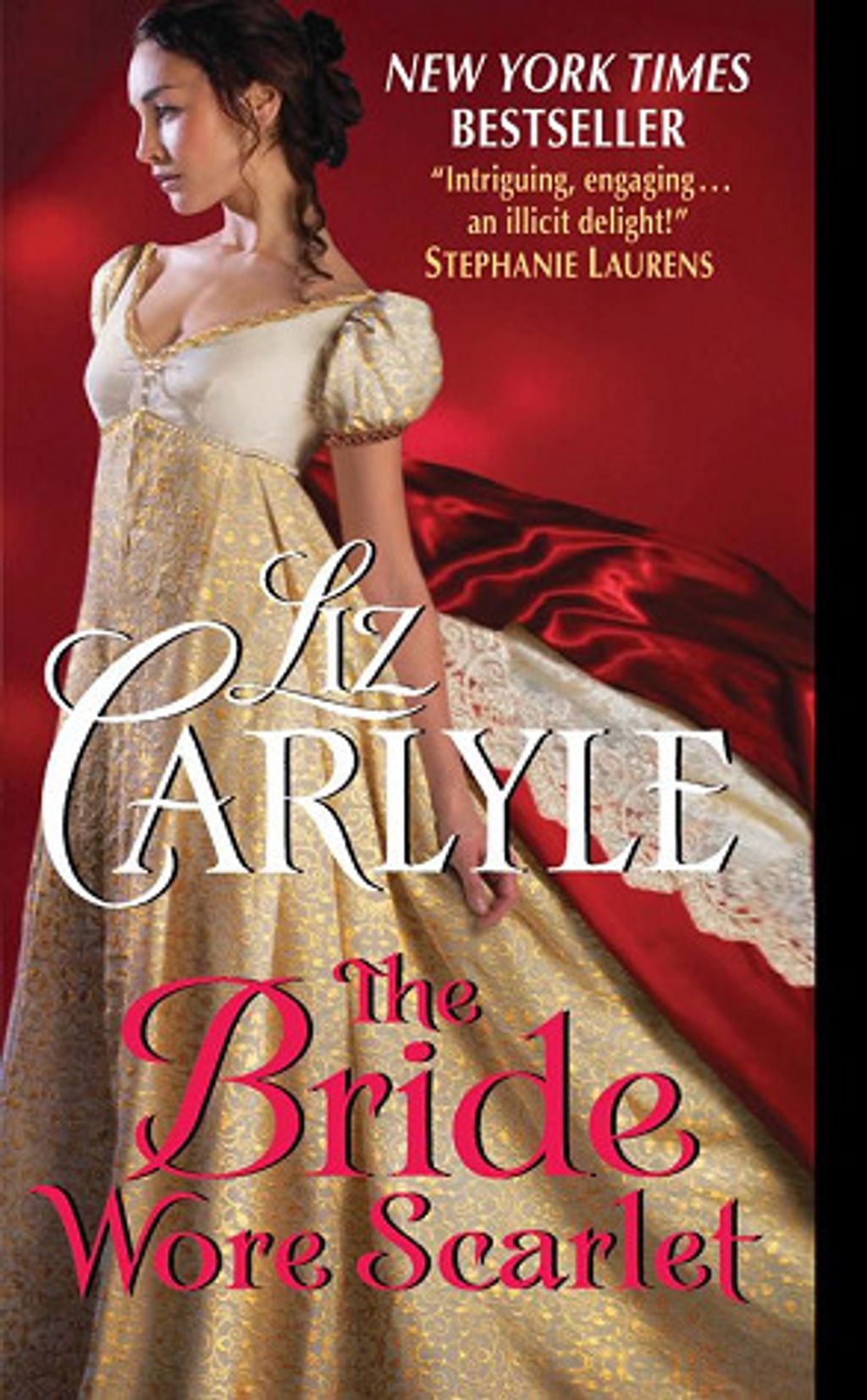 The Bride Wore Scarlet (Fraternitas Aureae Crucis #2)
by Liz Carlyle
Goodreads rating: 3.68
Passion and secrets simmer behind the elegant façade of Victorian London in another deliciously intriguing novel featuring the mysterious men of the St. James Society.

Anaïs de Rohan has faced danger in her past, but never anything so great as posing as the new bride to one of the St. James Society's most magnetic—and ruthless—leaders. But Lord Bessett's bold challenge to prove herself worthy of joining his secret all-male society is impossible to resist. So she daringly agrees to travel with the enigmatic nobleman on a dangerous mission to save one of their own—a little girl with a frightening gift.

Soon intrigue swirls about them, drawing them ever closer. And Anaïs quickly realizes that the intimacy of sharing Lord Bessett's bedroom is proving a temptation impossible to resist. As for Bessett himself—well, he might be a soldier sworn to the Society, but he certainly isn't anyone's saint.
Rental RM4 + Deposit RM21