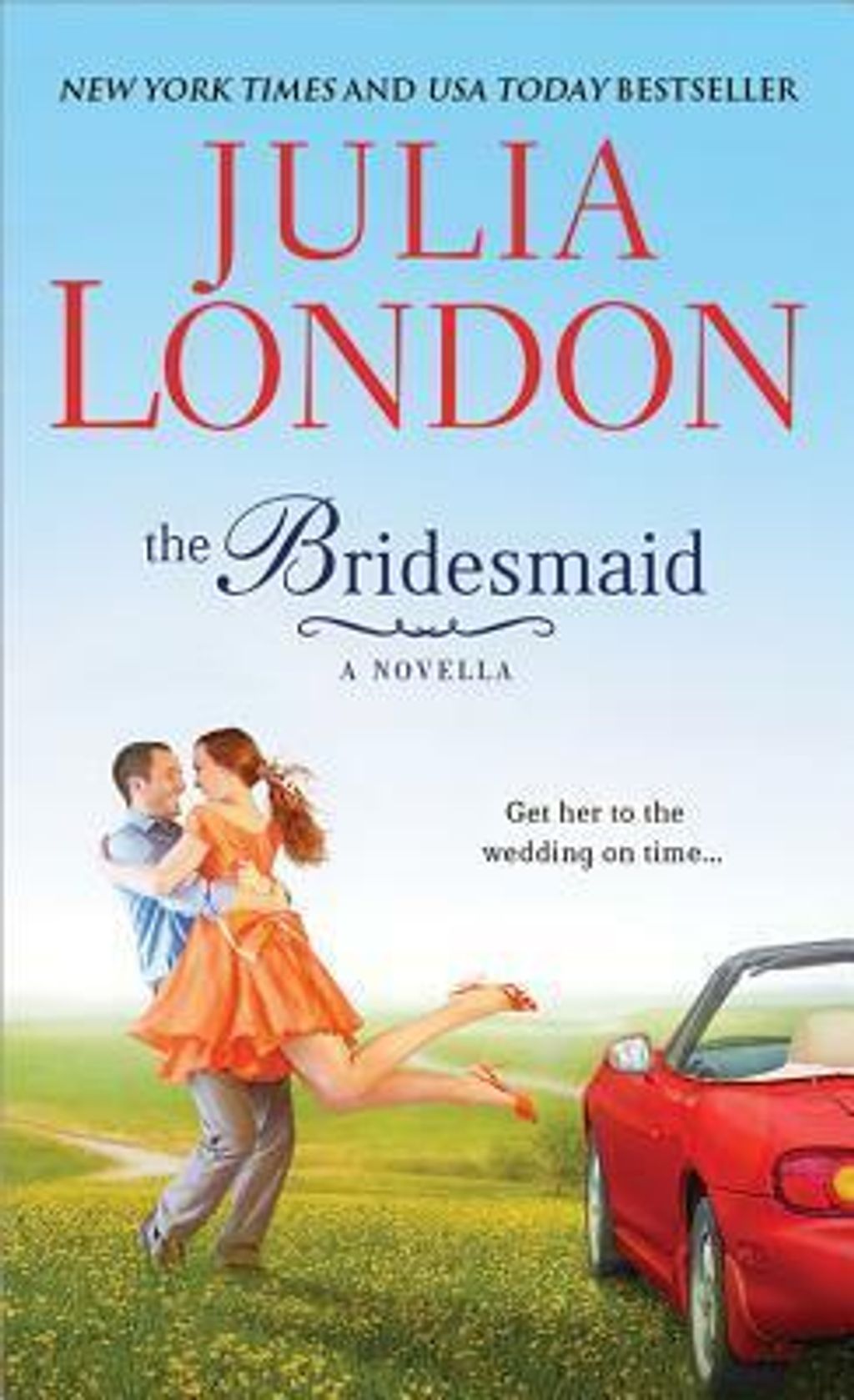 The Bridesmaid
by Julia London
Goodreads rating: 3.74
Getting her to the wedding on time is the least of his worries...

Kate Preston just moved to New York, but she has to get back to Seattle in time for her best friend's wedding. Joe Firretti is moving to Seattle, and has to get there in time or risk losing his new job. But fate's got a sense of humor.

Kate goes from rubbing elbows on a plane with a gorgeous but irritating strange (doggone armrest hog) to sharing one travel disaster after another with him on four wheels. Joe thought he had his future figured out, but sometimes fates has to knock you over the head pretty hard before you see what opportunity is standing in front of you...in a really god-awful poufy bridesmaid dress.


A hot, new contemporary romance novella from New York Times and USA Today bestselling author Julia London. In a twist on Planes, Trains and Automobiles, two strangers--Kate's en route to be a bridesmaid, Joe's en route to a life-altering job interview--battle a storm, a transportation strike, and each other in a cross-country race to make it to the wedding on time.
Rental RM3 + Deposit RM17 (novella)