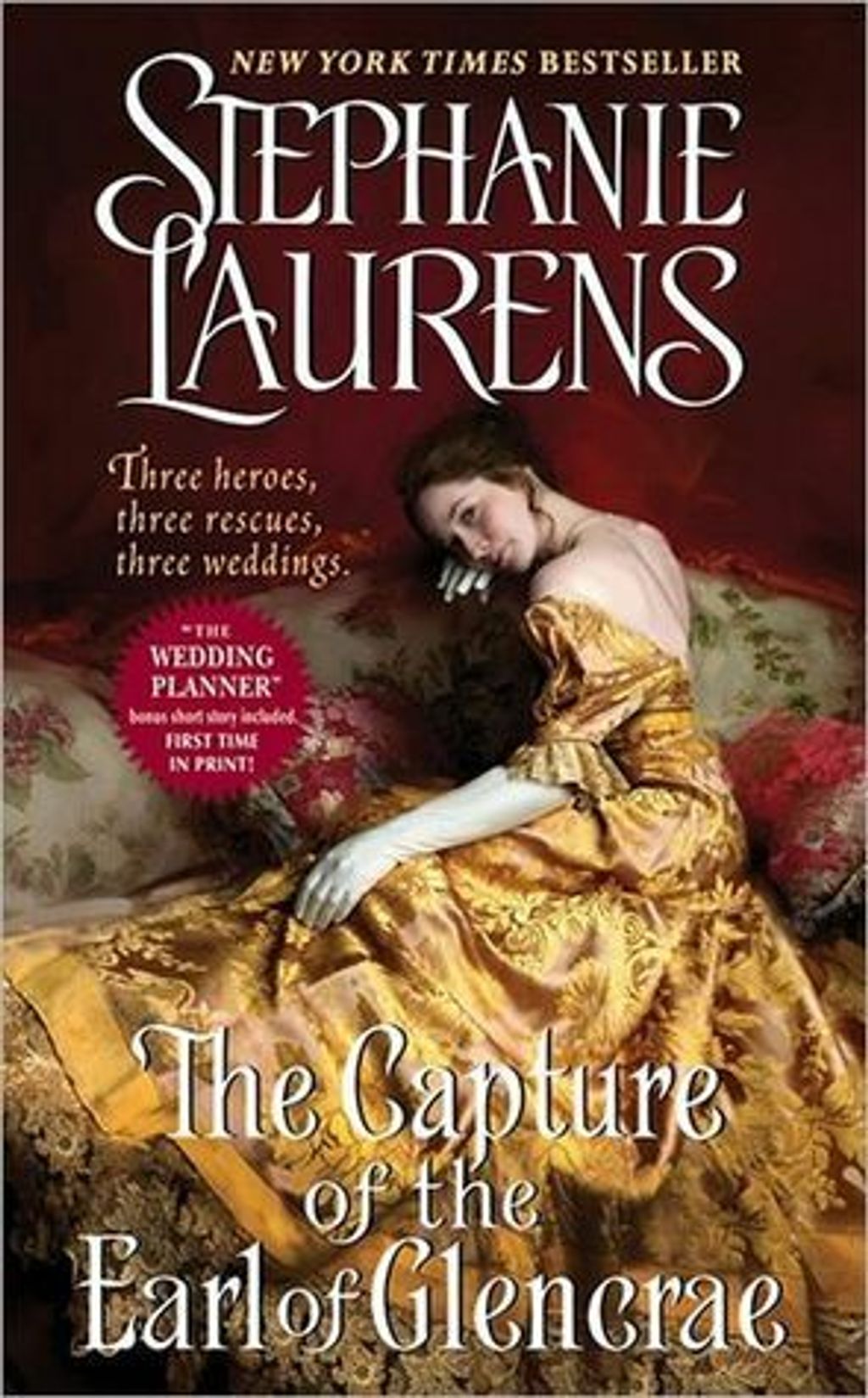 The Capture of the Earl of Glencrae (The Cynster Sisters Trilogy #3)
by Stephanie Laurens
Goodreads rating: 4.12
Three heros, three rescues, three weddings.

We joyfully request your attendance at the wedding of Miss Angelica Cynster

...but not until she and her hero confront a devious enemy and lay to rest an ancient grudge in the Scottish Highlands!

Headstrong Angelica Cynster is certain she'll recognize her fated husband at first sight. And when her eyes meet those of a mysterious nobleman across a candlelit ballroom, she knows beyond doubt that he's the one. But her heart is soon pounding for an entirely different reason--when he hero abducts her!

The eighth Earl of Glencrae has no choice but to kidnap Angelica, the one Cynster sister with whom he hadn't wanted to tangle. But to save his castle and his clan, he must persuade her to assist him--and he's prepared to offer marriage to seal the deal.
Rental RM4 + Deposit RM21