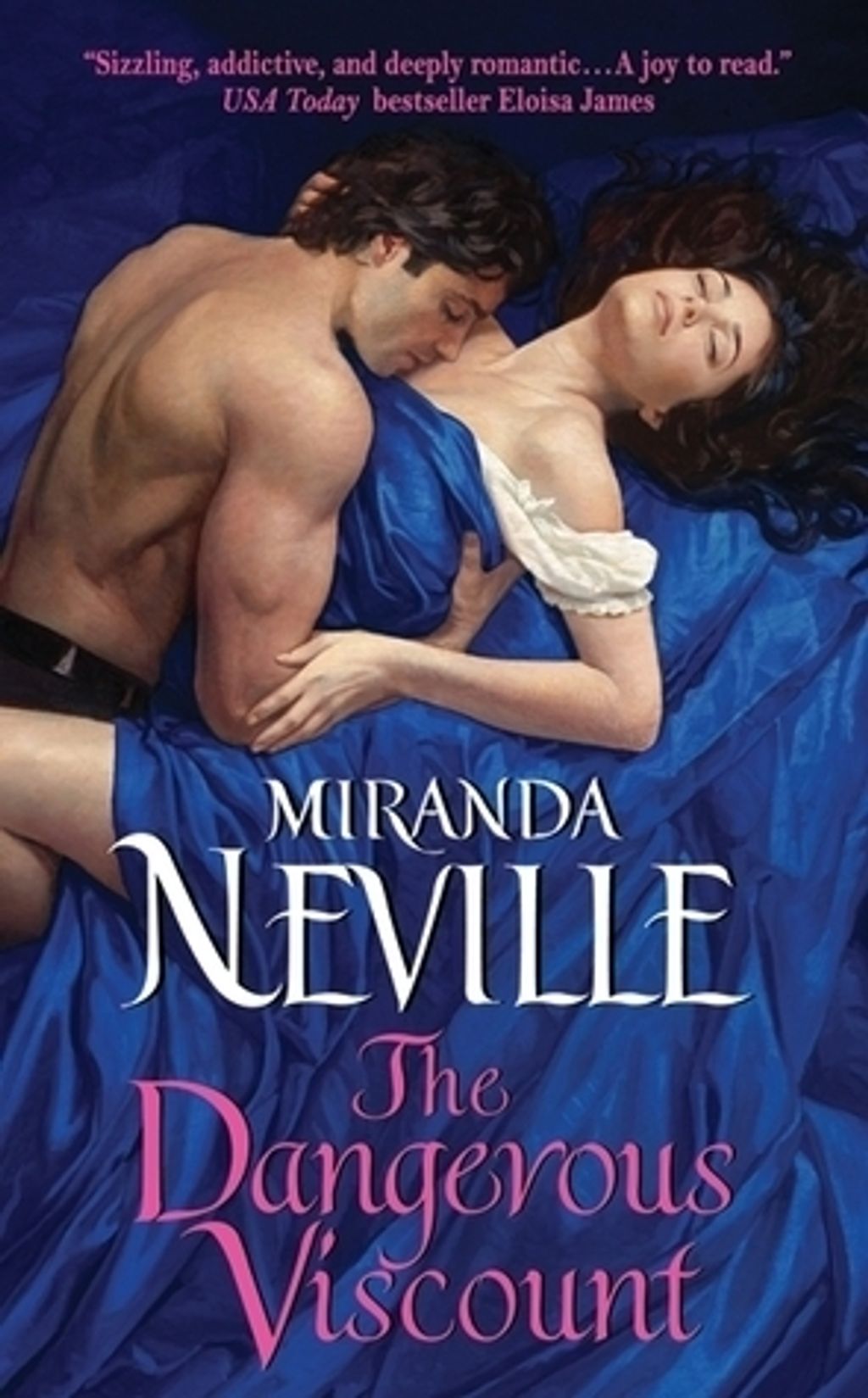 The Dangerous Viscount (The Burgundy Club #2)
by Miranda Neville
Goodreads rating: 3.59
She is determined to find a husband. . . now!

Lady Diana Fanshawe's impeccable bloodline doesn't stop society from laughing at the antics of her eccentric family. She knows a proper marriage is her one chance to make her way in the world—which is precisely why she will marry Lord Blakeney, though she's certain she'll never love him. But then she's kissed by the brilliant and unconventional Sebastian, Viscount Iverley . . . and her well-laid plans tumble into disarray.

Sebastian wants absolutely nothing to do with love or marriage. But when he arrives at his hated cousin Blakeney's house party, Sebastian is smitten by the tantalizing Diana. But Diana is "the marrying kind," and Sebastian has no wish to risk his freedom—though the passion between them is hard to resist. Should the lady follow her heart in an attempt to win Iverley's, though it seems hardened against her—or should she sacrifice her love for respectability?
Rental RM4 + Deposit RM21