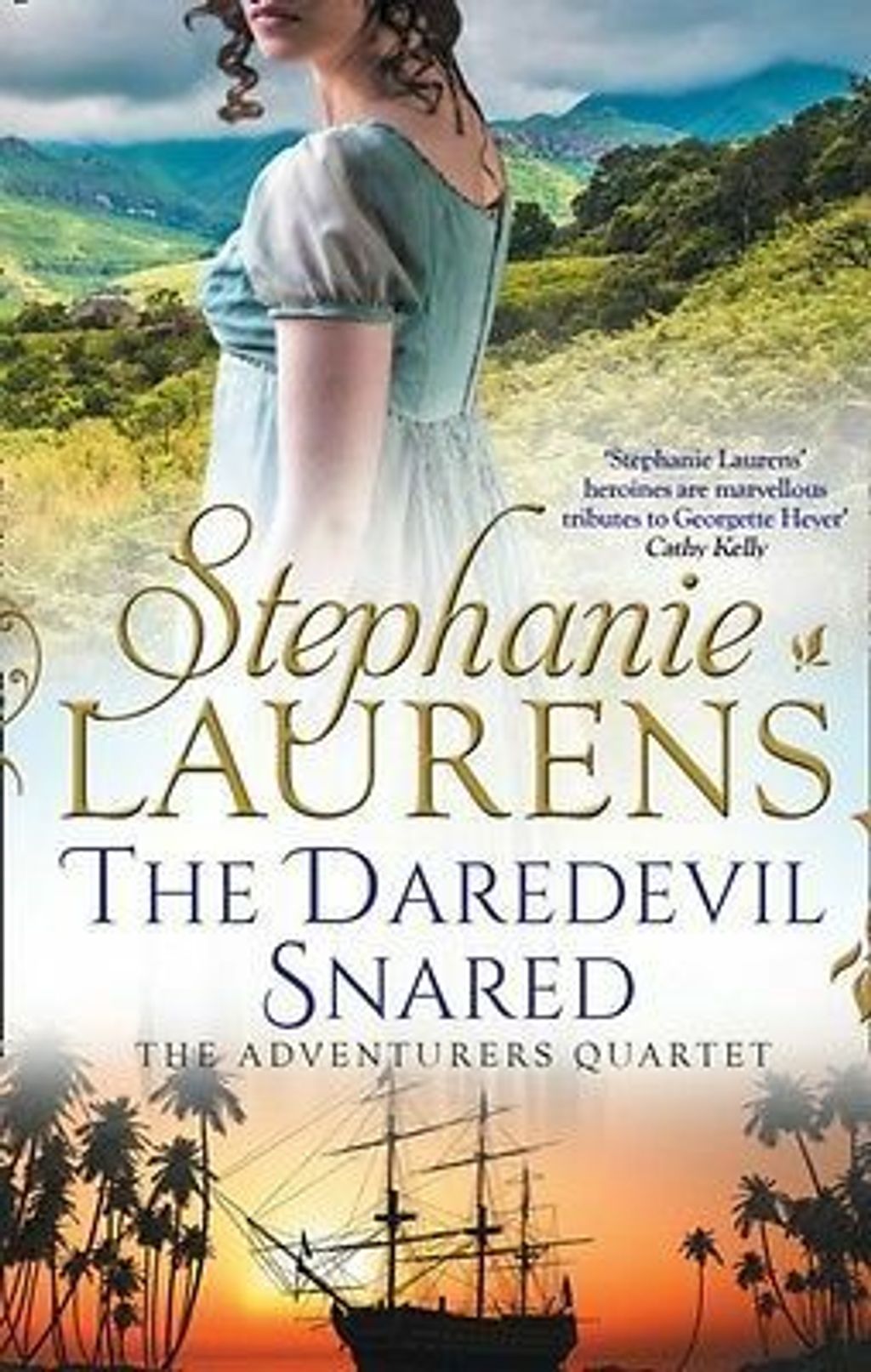 The Daredevil Snared (The Adventurers Quartet #3)
by Stephanie Laurens
Goodreads rating: 3.81
Captain Caleb Frobisher, hedonistic youngest son of a seafaring dynasty, wants to be taken seriously by his family, and understands he has to prove himself sufficiently reformed. When opportunity strikes, he seizes the next leg of the covert mission his brothers have been pursuing and sails to Freetown. His actions are decisive, and he completes the mission's next stage—but responsibility, once exercised, has taken root, and he remains in the jungle to guard the captives whose rescue is the mission's ultimate goal.

Katherine Fortescue has fled the life of poverty her wastrel father had bequeathed her and come to Freetown as a governess, only to be kidnapped and put to work overseeing a child workforce at a mine. She and the other captured adults understand that their lives are limited by the life of the mine. Guarded by well-armed and well-trained mercenaries, the captives have been searching for some means of escape, but in vain. Then Katherine meets a handsome man—a captain—in the jungle, and he and his crew bring the sweet promise of rescue.

The sadistic mercenary captain who runs the mine has other ideas, but Caleb's true strength lies in extracting advantage from adversity, and through the clashes that follow, he matures into the leader of men he was always destined to be. The sort of man Katherine can trust—with her body, with her life. With her love.

The first voyage is one of exploration, the second one of discovery. The third journey brings maturity, while the fourth is a voyage of second chances. Continue the journey and follow the adventure, the mystery, and the romances to the dramatic end.
Rental RM4 + Deposit RM21