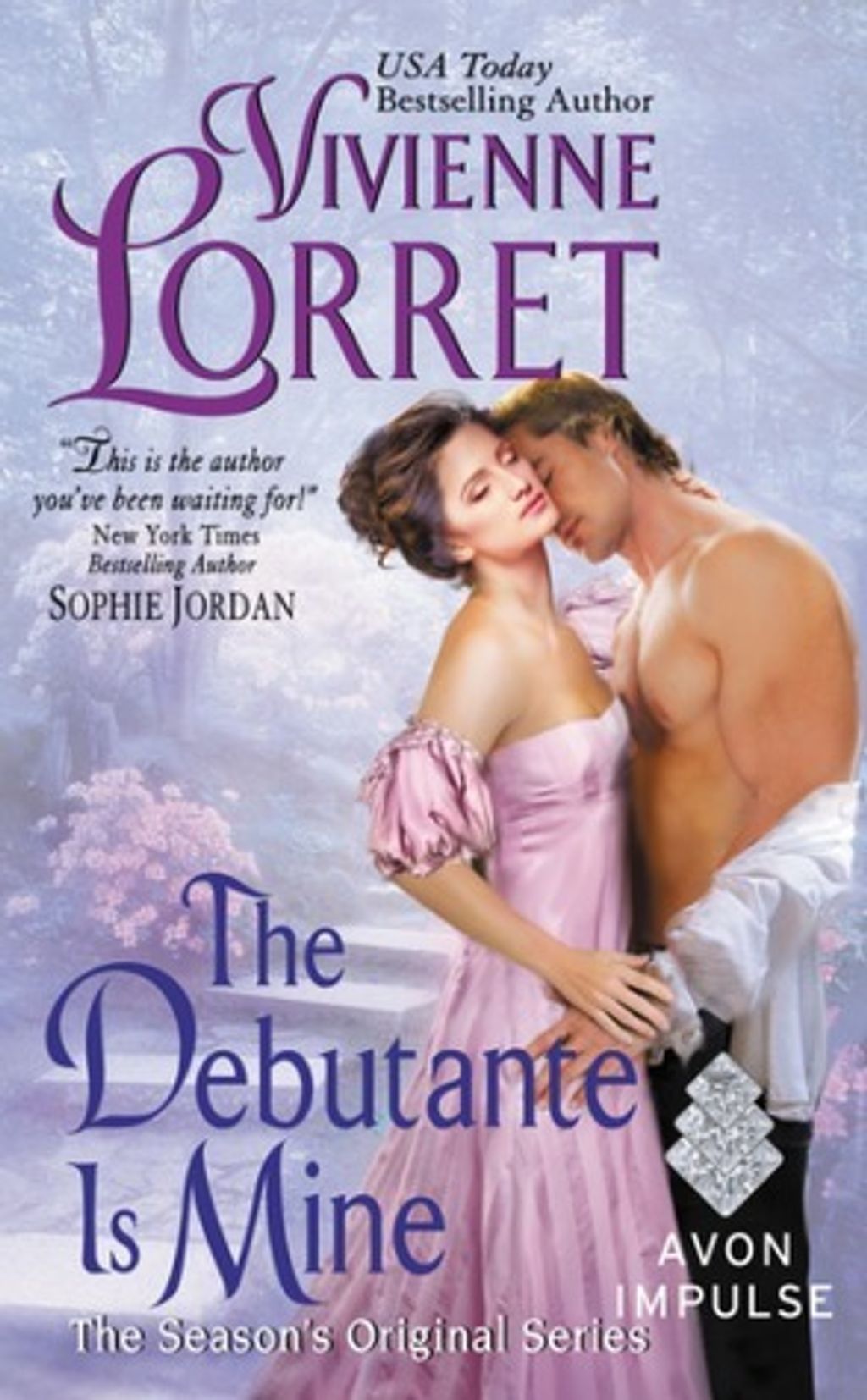 The Debutante Is Mine (Season's Original #1)
by Vivienne Lorret
Goodreads rating: 3.85
From the Season Standard: "A true Season's Original embodies the class, grace, and style of the ton. Such an honor ensures the recipient her pick of eligible suitors…"

Lilah Appleton's prospects are looking dim. With one last chance to find a titled husband before she's forced to wed her wretched cousin, she must make this Season count. Plain, forgettable Lilah must become the Season's Original. Desperate, she seeks help from the devilishly charming, untitled, and thoroughly unsuitable Jack Marlowe. All she must do now is resist the tempting rogue…

Bastard son and self-made man, Jack Marlowe loathes the aristocracy. When he meets Lilah, he expects her to be like all the other greedy husband-hunters. But she's far more dangerous. Her alluring smiles and sharp tongue intrigue him. Before he knows it, he agrees to help her find a husband, revealing tricks to ensnare any man. The only problem is, his plan works too well—on him.

When Lilah becomes the belle of the ball, Jack realizes he may lose her forever—unless he can take a chance on love and claim his debutante...
Rental RM4 + Deposit RM21