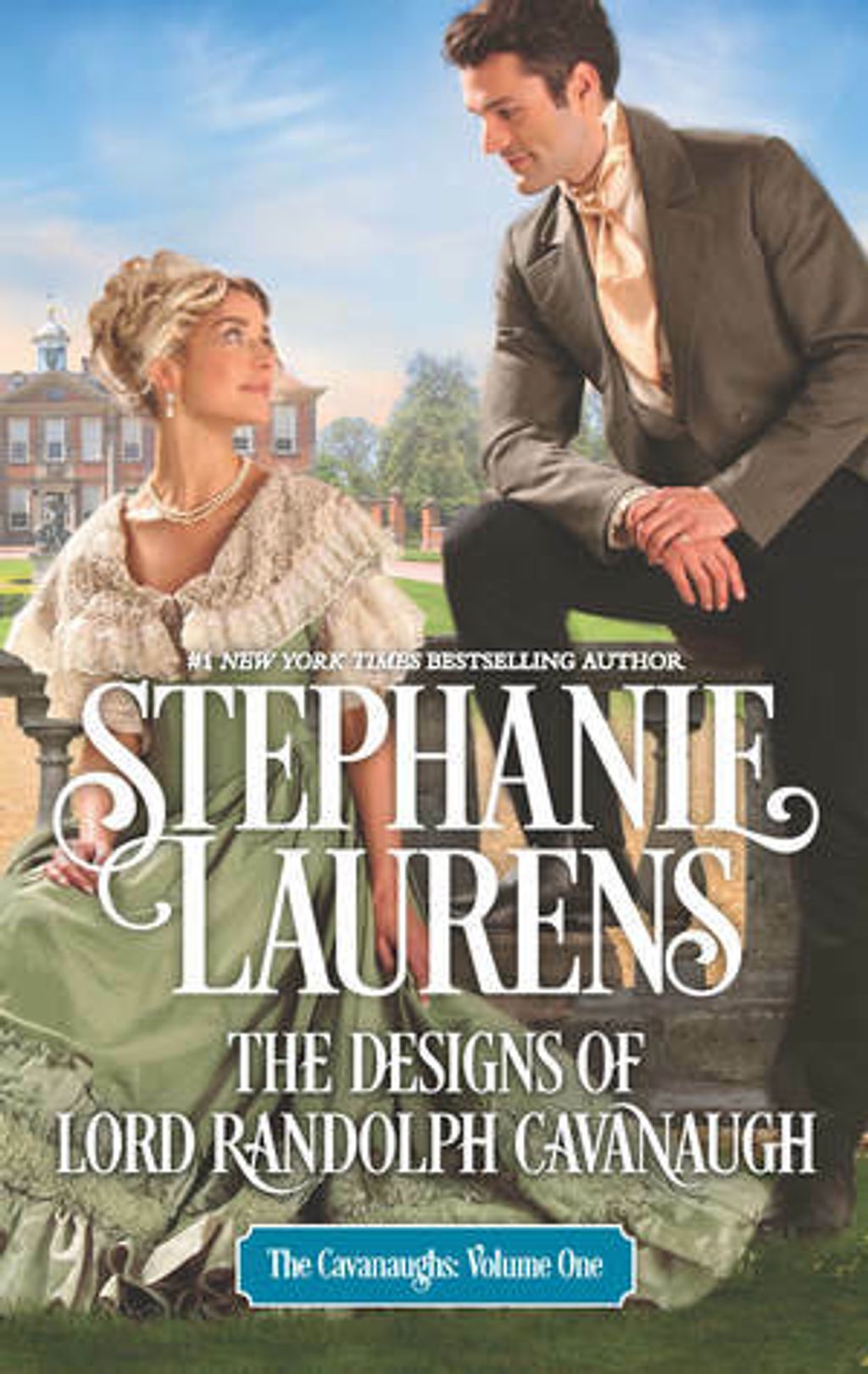 The Designs of Lord Randolph Cavanaugh (The Cavanaughs #1)
by Stephanie Laurens
Goodreads rating: 3.73
An independent nobleman

Lord Randolph Cavanaugh is loyal and devoted—but only to family. To the rest of the world, he's aloof and untouchable, a respected and driven entrepreneur. But Rand yearns for more in life, and when he travels to Buckinghamshire to review a recent investment, he discovers a passionate woman who will challenge his rigid self-control…

A determined lady

Felicia Throgmorton intends to keep her family afloat. For decades, her father was consumed by his inventions and now, months after his death, with their finances in ruins, her brother insists on continuing their father's tinkering. Felicia is desperate to hold together what's left of the estate. Then she discovers she must help persuade their latest investor that her father's follies are a risk worth taking…

Together—the perfect team

Rand arrives at Throgmorton Hall to discover the invention on which he's staked his reputation has exploded, the inventor is not who he expected and a fiercely intelligent woman now holds the key to his future success. But unflinching courage in the face of dismaying hurdles is a trait they share, and Rand and Felicia are forced to act together against ruthless foes to protect everything they hold dear.
Rental RM4 + Deposit RM21