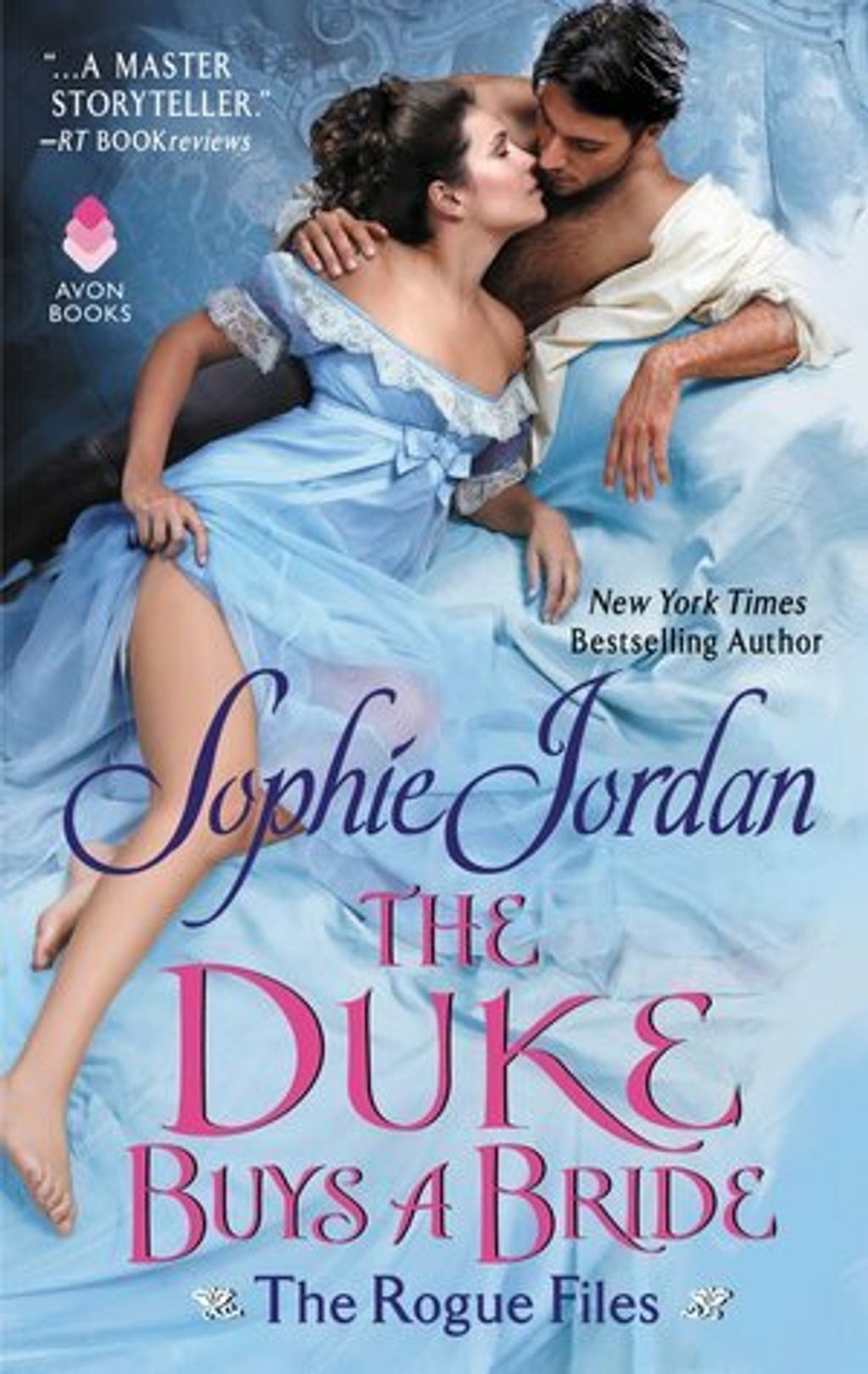 The Duke Buys a Bride (The Rogue Files #3)
by Sophie Jordan
Goodreads rating: 3.69
A bride wasn't in his plans . . .

The last thing Marcus, the Duke of Autenberry, expects to see after sleeping off a night's drunken shenanigans is a woman being auctioned in the village square. Before he can think about the ramifications, he buys her, thinking he's winning the girl her freedom. Instead, he discovers he's bought a wife.

A duke wasn't in hers . . .

Alyse Bell is almost rid of the shackles that bound her in a name-only marriage, but the day her friend promised to purchase her in a wife auction, he vanishes, leaving her to face a mob of unsavory bachelors intent on owning her body and soul. But the appearance of a wicked, wealthy stranger changes her path forever.

The road to ruin . . .

Marcus doesn't know what to do with the impertinent chit who clearly isn't duchess material! Insisting their marriage isn't legitimate, they leave for his estate in Scotland, hoping to devise a plan to get rid of each other. However, on a journey fraught with misadventure, their attraction grows and Marcus realizes he'll do anything to keep this fiery woman for his own.
Rental RM4 + Deposit RM21