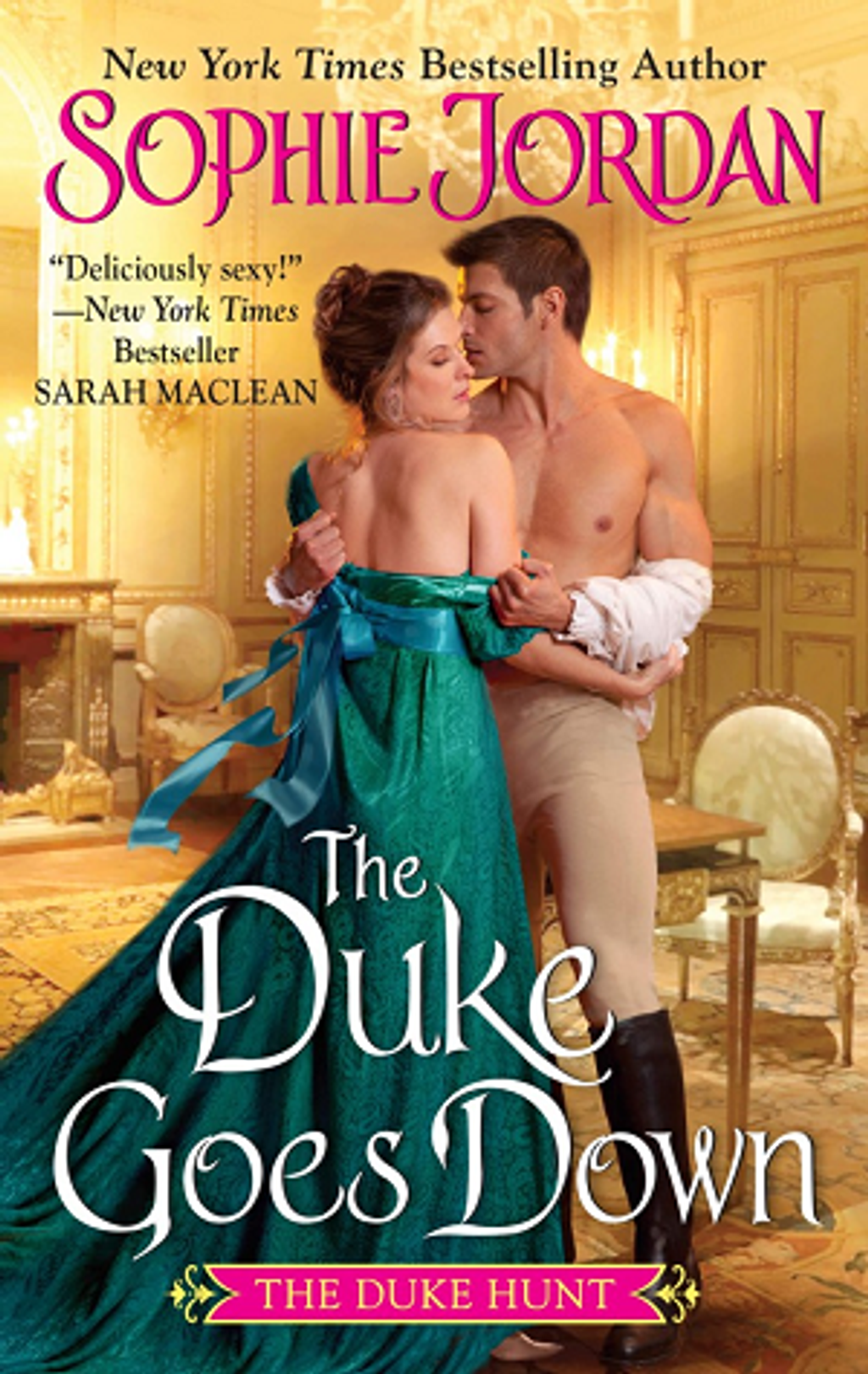 The Duke Goes Down (The Duke Hunt #1)
by Sophie Jordan
Goodreads rating: 3.57
The Bastard Rogue...

Peregrine Butler's privileged blue-blooded world is rocked to the core when it is revealed he was born before his parents' marriage and, therefore, is not the legal heir to the dukedom. Facing ruin, Perry must use his charm and good looks to win an heiress—all the while, ignoring his fascination with the one interfering and alluring chit who is intent on sabotaging his efforts.

The Lady Vicar...

Everyone knows Imogen Bates, the virtuous daughter of the senile vicar. She can write a sermon in a day and spot a rogue in a second, so she sees right through Perry's seductive façade. But Imogen's plan to protect the heiresses of her beloved Shropshire from the erstwhile Duke of Penning, the bane of her existence since childhood, soon turns into something altogether unacceptable for the proper lady... who suddenly finds herself longing to keep his heated glances and tempting kisses all to herself.
Rental RM5 + Deposit RM25